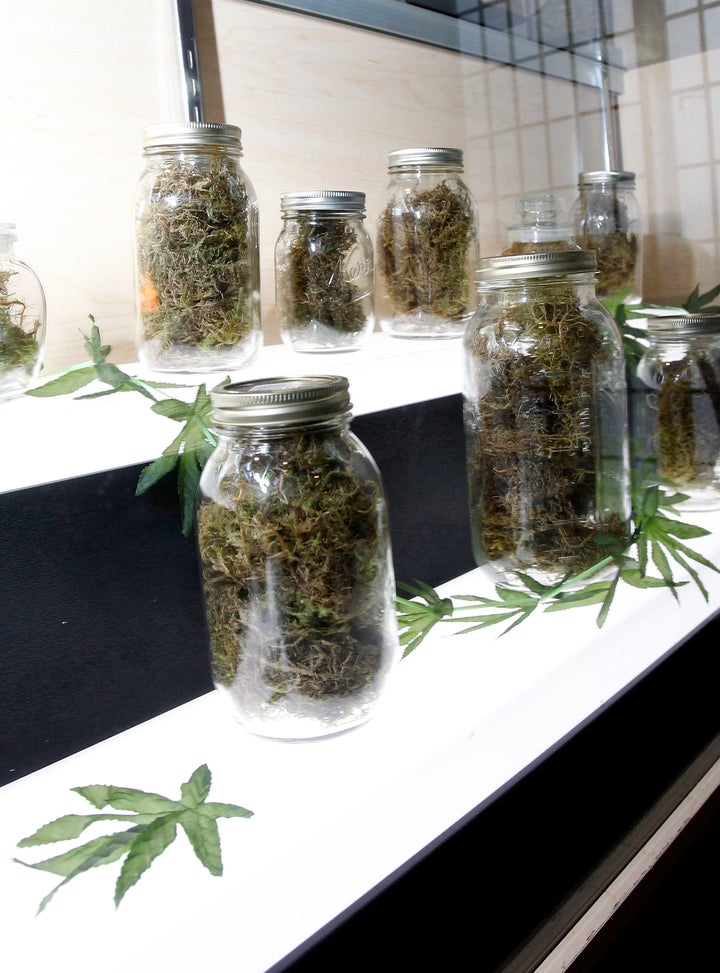 The choice offered by the Justice Department was clear: Select California medical cannabis dispensaries needed to close up shop or have their properties seized and operators thrown in prison.
This was the ultimatum issued in September by United States Attorney for Northern California Melinda Haag to the landlords of five Bay Area dispensaries. In response, three dispensaries in San Francisco closed, and one in Oakland relocated.
But that was not enough for Haag, whose office on Friday began forfeiture proceedings against the 600-square-foot Fairfax storefront, attorneys said Tuesday, even as eviction hearings were scheduled for this week.
"The landlord has complied [with the letter] and begun eviction proceedings -- this is just intimidation to go through with the forfeiture," dispensary operator Lynette Shaw said.
Shaw did not identify exactly who owns the property at 6 School Street Plaza, targeted by Haag because of its proximity to Bolinas Park.
Fairfax-based attorney Robert Weems, representing the landlord in court, did not return a telephone call seeking comment. And Jack Gillund, a spokesman for the Department of Justice, did not respond to an e-mail seeking comment.
The forfeiture proceedings are believed to be the first in California since the four U.S. Attorneys announced a statewide crackdown on the medical marijuana industry on Oct. 7, according to San Francisco attorney Matt Kumin, who is representing Shaw in a lawsuit filed against Haag. The lawsuit seeks a restraining order on the Justice Department's closing of dispensaries, and argues that the federal government gave the okay to medical cannabis in California in a 2010 settlement of a lawsuit brought by a Santa Cruz collective.
Marin Alliance is California's oldest continuously operating dispensary, located in Fairfax since 1996. Shaw, a medical cannabis patient who is not accused of breaking any state or local laws, is drawing sympathy in the town, where the council and mayor passed a resolution in support of her dispensary.
"The whole town [of Fairfax] is up in arms," said attorney Greg Anton, Shaw's longtime attorney.
In the past, federal officials have said that only dispensaries breaking local law would be targeted for enforcement.
"For them to choose her to make an example of really goes against all they've said they're trying to do," Anton said. "It's like saying, 'We don't want to hurt the people in the house, but we'll burn the house down.'"
Calling all HuffPost superfans!
Sign up for membership to become a founding member and help shape HuffPost's next chapter