Marina Abramovic, the almighty grandmother of performance art, has puzzled us in the past.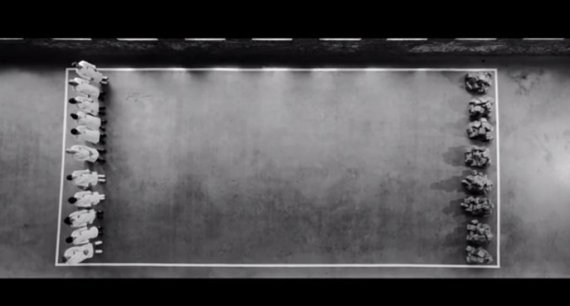 Soccer, Marina style.
In a short film by SHOWstudio, Abramovic collaborates with the sports shoe corporation in honor of the 2014 FIFA World Cup in Brazil. The three-minute short recreates "Work Relation," a 1978 piece between Abramovic and her former lover and collaborator Ulay. The black-and-white remake depicts 11 performers -- referencing the players on a soccer field -- donning MAI lab coats and, of course, Adidas kicks.
Marina's voice booms over the artsy sports arena, narrating the game at hand. "This performance is investigating three different social groups performing the same task: transporting stones from one side of an empty room to the other side," she explains.
"The first group is simple: two individuals each have two buckets to carry by him or herself. The second group is two people working together. They carry three buckets between them, each has one bucket, and they share the third. The third group is a human chain passing the stones down the line by hand."
Part science experiment, part game, part art piece, part commercial, this is three minutes of sponsored enlightenment only Marina could deliver.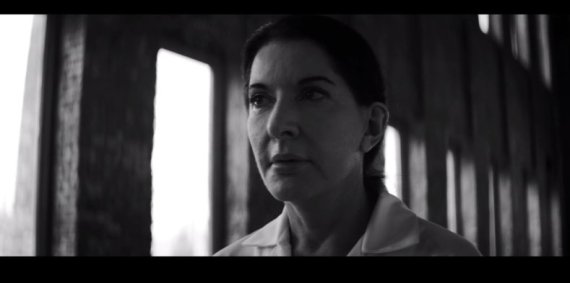 The enigma herself.
The perplexing short, directed by artist Marco Brambilla, illuminates the unusual connection between Marina's performance practice and team sports in general. Wait a minute -- can jocks and art nerds get along after all?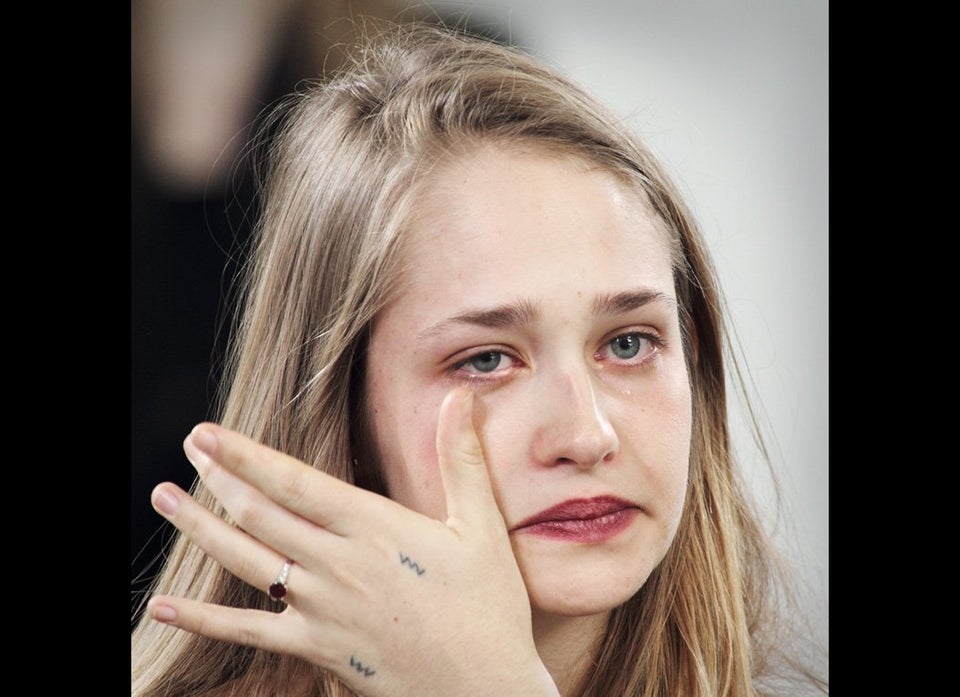 People Crying In The Presence Of Marina Abramovic