In a book-lined room in Sean Kelly Gallery in New York City, Marina Abramovic sat on one side of a long, wooden table. I sat down across from the performance artist for the first time, still regretting not doing so four years ago at her Museum of Modern Art retrospective, "The Artist Is Present." As I wiped away the last bit of dewiness from my eyes, Abramovic asked me if I'd been in "Generator" yet.
"Yes. It made me cry and I couldn't stop," I told her.
"Wow," she said. "Because we always forget the simple things."
Abramovic's latest work is not a piece of performance art centered around her physical body, as has been her signature style since the early 1970s. This time, Abramovic has given us an installation of complete nothingness. When visitors arrive at "Generator," after locking up their belongings (all electronics included), they are then blindfolded by one of Abramovic's assistants, given noise canceling headphones, guided into the installation space -- a white room with nothing but padded pillars -- and simply let free. The rest is for them to decide, or as Abramovic said, "This is your own experience. It's up to you."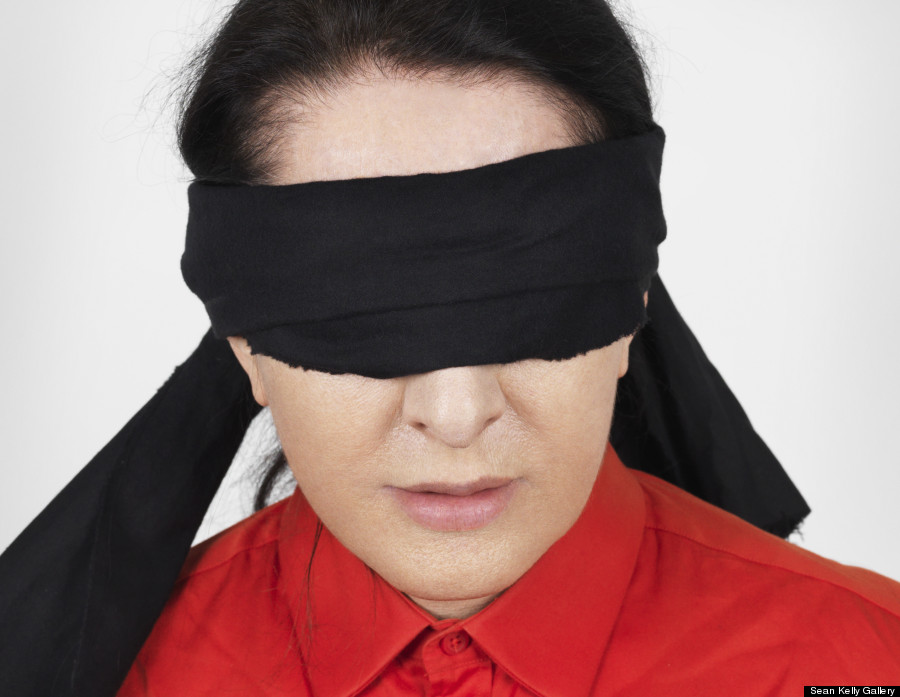 There has been some criticism of Abramovic's latest work, mostly for its sheer absence of herself. At the start of our interview, the performer immediately recalled and quoted a New York Times' review of "Generator" which concludes by saying, "An artwork by [Abramovic] without her electric personal presence is like coffee without caffeine." Abramovic seemed hardly bothered by the negative response, explaining that what she's doing now is no longer about her, but about creating the next big step in performance art.
"I have this huge problem right now," Abramovic said, "because I'm in some kind of threshold, pushing performance to another level. I don't know what it is. I have to go into it to understand the other side."
"You have to be lonely in order to understand everything, to understand why we are here."
The Godmother of Performance Art may not be certain of what it is she's trying to accomplish, but she knows that she wants to use art to affect and change audiences in deeper, more personal ways. And that now is a better time than ever. "I only know that people would not be ready for this kind of work 10 years ago," Abramovic said. "We needed so much to get back in touch with ourselves."
The artist blames our dependence on technology, our excessive visual consumption and the general fast-pace of life for distracting us from ourselves. There's so much going on in the daily life of a New Yorker that standing in a silent room, blindfolded and alone hardly seems like a realistic opportunity. Yet Abramovic has made it possible, and that room is there for each of us to use as we please. She recalled one frequent visitor to "Generator," a writer who comes almost every day to walk through the space for several hours. "Then he goes and writes," she said. "[People are] using this facility like a spa bank, like a brain spa, you know?"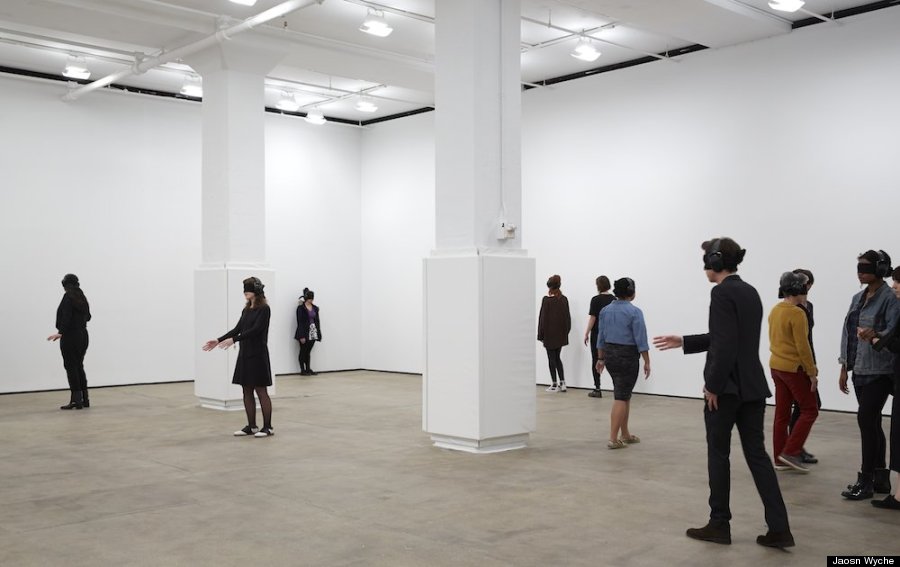 While on one level visitors can utilize "Generator" as a means of escape -- from our hectic environment, technology, etc. -- the installation paradoxically challenges us to do just the opposite with ourselves. "There are so many people incredibly afraid of spaces they haven't seen before," Abramovic noted. "Afraid of the human touch, afraid of energy that comes from people who you don't know."
Fear is a powerful word to use when discussing art, and it's definitely an apt one for "Generator," which forces visitors to blindly face that which we tend to avoid. Being alone with ourselves in silence can certainly bring about some intense and emotional reactions (as I can personally attest to), and as Abramovic said, it can "amplify the problems you have in yourself." But the only way to face that fear is to learn to trust ourselves, trust that even if we do run into a pillar or trip over another person, that maybe that contact is okay after all.
"You have to trust intuition, you have to trust this gut feeling we [are] completely fucked up with technology. Then you are kind of back into simplicity."
"I want to create the platform for the changing of the consciousness."
Like much of Abramovic's previous work, "Generator" confronts loneliness and aloneness in a way that tests audiences' comfort levels, nudging us towards embracement. "Loneliness is such an important state," Abramovic told me when asked about what the term means to her and her work. "You have to be lonely in order to understand everything, to understand why we are here. This is the main question we must ask ourselves: what the hell am I doing here? What is my function? What is my purpose? When you find the purpose -- I was lucky that I knew somehow from the beginning. I focused all my life on that purpose."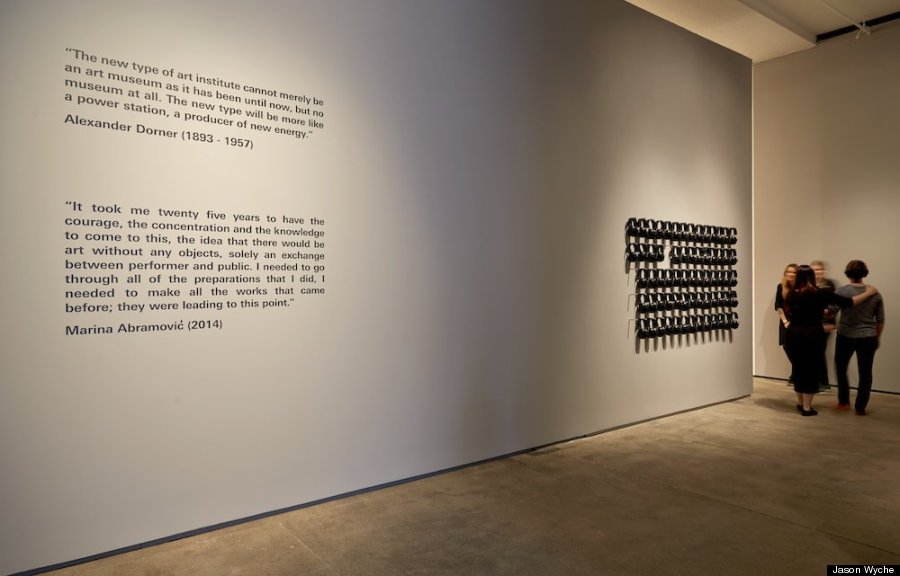 Abramovic's mission has been executed through various methods over her four decades of work, from her performances with Ulay to her recent collaborations with celebrities to developing the Abramovic Method at her Institute in upstate New York. Now that she's turning 68 this November, the artist is ready to start giving back what she's learned through her art.
"I've been doing this 40 years and to get where I am now, it takes a long time to actually trust that you can do things with nothing." Abramovic wants audiences to know that you don't necessarily need objects to make art or to trigger an experience. "It's about the energy," she said. "I really think that the future of art is that artists have to tap into this energy and give back to the public, and the public becomes active participants. This entire idea of the museum has changed because the public wants to be part of it -- not voyeurs anymore. They want to be part of something."
"You have to trust intuition, you have to trust this gut feeling we completely fucked up with technology."
If anyone is shifting the landscape of the performance art world and the active participation of audiences -- especially with younger generations, thanks to her collaboration with icons like Lady Gaga -- it's Abramovic. And while the artist has begun to remove her physical self from her work, it doesn't mean she solely considers herself a teacher now.
"I'm not any kind of fucking guru," Abramovic said, adding that her role as performer and teacher is constantly shifting. While she may not always be present in "Generator," she is by no means taking a backseat on her work. With numerous upcoming shows in Brazil, Tanzania, Australia, Denmark, Germany and Sweden, as well as several new film projects (no, sadly she's not working with Lars Von Trier and clarified that the two never officially planned to), Abramovic is constantly working towards her mission: "I want to create the platform for the changing of the consciousness."
Whatever happens inside "Generator," in the darkness and the silence, Abramovic trusts that it will make an impression on her audience. "This experience will never leave you, because it's inside."
"Generator" runs at Sean Kelly Gallery in New York through Dec. 6. This interview has been edited for clarity.
Related
Before You Go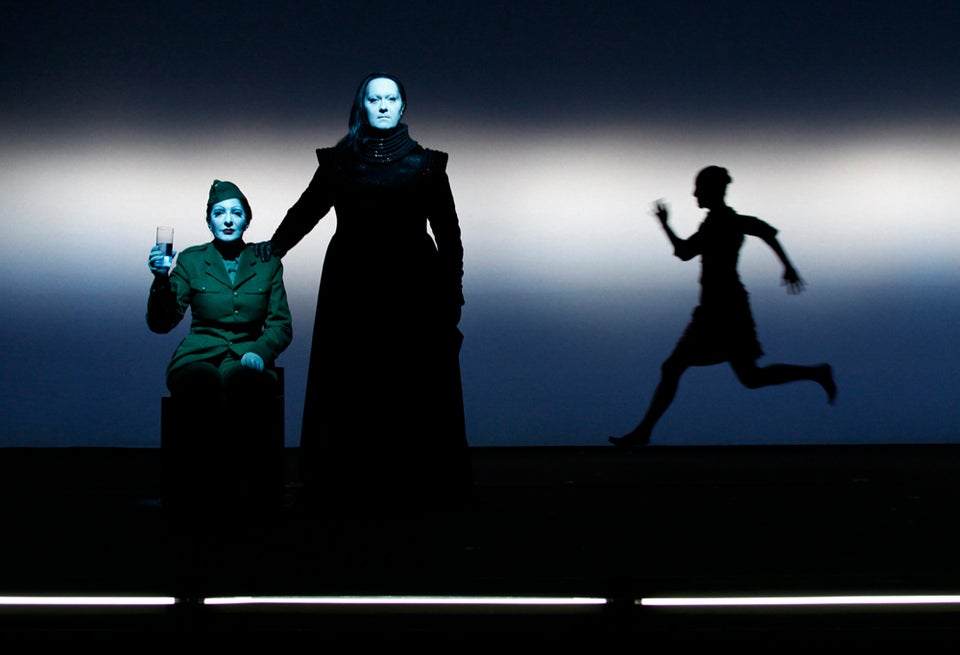 10 Things You Didn't Know About Marina Abramovic
Popular in the Community