For 24 consecutive hours, from 2pm on November 23 until 2pm on November 24, the Marina Abramovic Institute and Basilica Hudson will hold a marathon reading of Walter Moers' 2004 fantasy novel "The City of Dreaming Books," which tells of a mythical young dragon-like creature who must track down the author of the perfect story, which he has inherited from his late grandfather. The young dragon (named Yarnspinner) travels all around Zamonia in his search and ends up in Bookholm, where the evil Pfistomel Smyke hordes the lion's share of the world's most prized books, maintaining his rule by hypnotizing his enemies with music, and plotting to destroy all forms of art.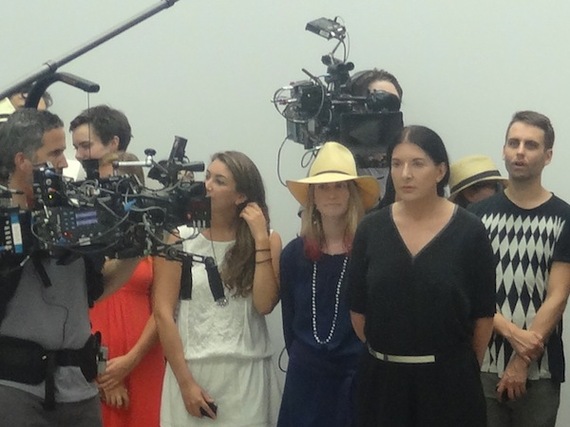 The 24-hour reading will take place at Basilica Hudson -- former site of NADA Hudson, if that helps -- it will be free and open to the public, with local residents, students, and teachers from nearby schools invited to participate. This will be the MAI's second foray into the performance art sub-genre of marathon readings -- back in August the Institute and the Atlas Review co-organized an eight-hour incantation of Stanislaw Lem's seminal sci-fi tome "Solaris" at the Wythe Hotel in Williamsburg, Brooklyn (aka Hudson South).
"In support of literature and education, we are inviting students and teachers from local Hudson schools to join us in this interdisciplinary experience," MAI director Serge Le Borgne said in a statement, adding that the event offers "a unique opportunity to engage with literature, art, performance, and public speaking."
"The Basilica has a very dramatic and industrial atmosphere that calls for one-of-a-kind and extreme events like this marathon reading," Basilica Hudson creative director Melissa Auf der Maur said in a statement. "Marina and her team dreamed up this event, and naturally we opened our doors to them."
REAL LIFE. REAL NEWS. REAL VOICES.
Help us tell more of the stories that matter from voices that too often remain unheard.