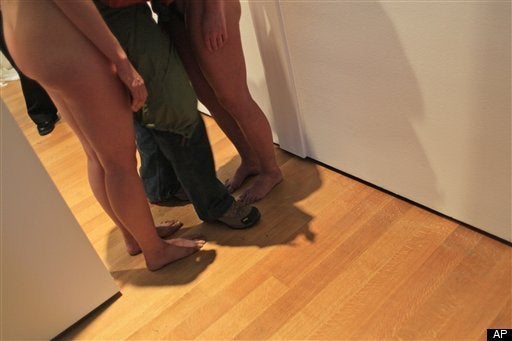 Another day, another naked incident at the Museum of Modern Art.
Last week it was reported that art patrons have been touching, groping, and prodding the nude models in Marina Abramovic's latest show.
But according to Page Six, it's not just unruly guests who are causing a problem.
Apparently one of the show's nude males "had to be removed from the gallery because he became visibly aroused."
Guess he was a real exhibition-ist!
Popular in the Community