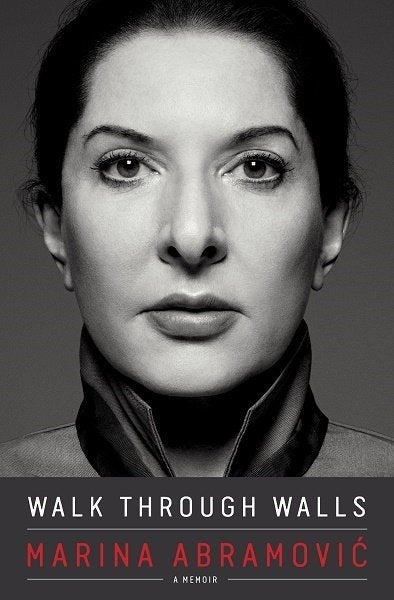 Marina Abramović's upcoming memoir, out in October, is already causing a stir on social media for all the wrong reasons. The 384-page book, titled Walk Through Walls, is being heavily promoted, with the artist's Facebook page also advertising the signed "chic and artistic" collector's edition, which "comes with an uncoated cover enclosed in an elegant die-cut slipcase featuring black foil stamping on the spine." (Readers may also compare the limited-edition cover to a high-priced version of Connect Four.)
The memoir is billed as "a vivid and powerful rendering of the unparalleled life of an extraordinary artist."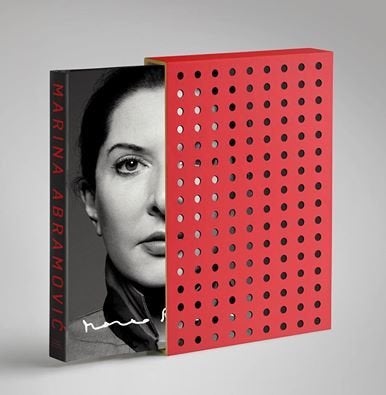 But a photo of an excerpt from the book posted online is causing outrage due to a passage in which the durational performance artist says that Aboriginal Australians "look like dinosaurs," and follows this bizarre "observation" with some truly offensive statements.
New York-based writer Rachel Wetzler put up a photo of a page from the upcoming book on Instagram, where the artist describes her time in the Northern Territory in the late 1970s, with then-collaborator and partner Ulay. The Instagram image has since been removed, but not before other users shared it.
"Aborigines are not just the oldest race in Australia; they are the oldest race on the planet. They look like dinosaurs," the artist muses. "They are really strange and different, and they should be treated as living treasures. Yet, they are not," she continues.
What follows is a truly jaw-dropping passage in which the Slavic artist engages in racist pseudo-science. "To Western eyes they look terrible," she writes. "Their faces are like no other faces on earth; they have big torsos (just one bad result of their encounter with Western civilization is a high-sugar diet that bloats their bodies) and sticklike legs."
According to the Daily Mail, Abramovic, who had a survey show in David Walsh's MONA Museum in Australia last year, claimed in an interview that the Australian desert was a major influence on her. "Australia is so much a part of me. It's the beginning of all my best work," she told the Australian in 2013.
The leaked passage was harshly criticized on social media, with commenters on Twitter taking aim at the artist, her publishers, and editors with hashtag #theracistispresent.
Meanwhile, indigenous Australians are posting pictures of dinosaurs, captioning them "self portrait."
artnet News reached out to the Marina Abramović Institute, her publisher, Crown Archetype, and her gallery, Sean Kelly, but did not receive immediate responses.
Before You Go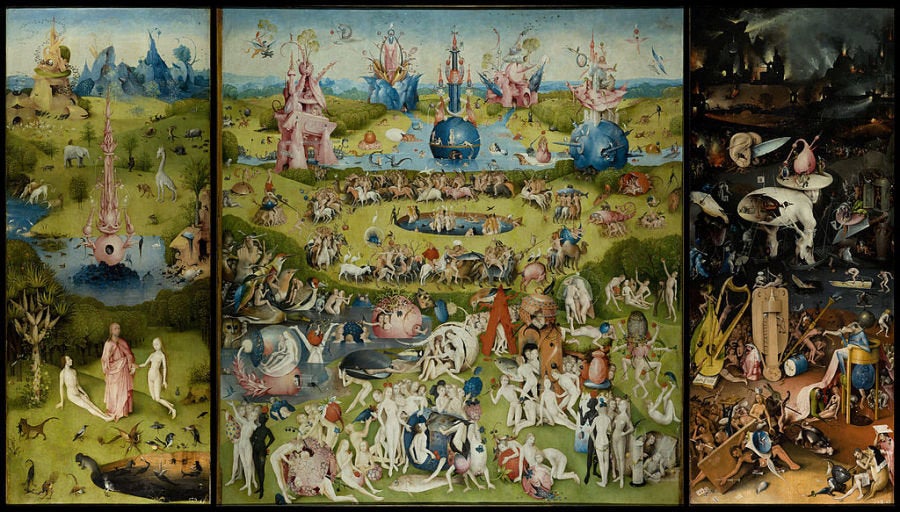 30 Artist Names You Are Probably Pronouncing Wrong
Popular in the Community