Marina Abramovic is not a feminist. She has said this to interviewers on several occasions. Nonetheless, the performance artist, most famous for the 736 hours she spent performing her MoMA retrospective "The Artist is Present," will be hosting a women-only lecture as part of the Meltdown 2012 music festival happening in London in early August. That's right -- no boys allowed.
Abramovic hasn't revealed much about her plans for the lecture beyond its title --"The Spirit In Any Condition Does Not Burn" -- and the fact that men will not be invited to attend. But she has hinted that the gendered format of the class is part of an effort to explore concepts of femininity. "I'm interested in asking: what does feminine energy mean," she told The Guardian. "I don't have answers -- I just have questions and interesting examples."
The lecture's ban on men is certainly an interesting choice for the artist who repeatedly said that she doesn't believe in feminism. So why do it, then? Abramovic was asked to host her women-only event by Antony Hegarty, the powerful vocal frontman for the band Antony and the Johnsons and the guest director of Meltdown 2012. Hegarty and Abramovic have been performance pals for some time, collaborating on an opera titled "The Life and Death of Marina Abramovic" in 2010.
During an interview with HuffPost Arts, she said, "Why am I not feminist? Maybe because I come from a country where my mother ruled my life. I never felt in any way that I couldn't achieve what I want."
Later on in the interview, she revealed her distinction between female artists and feminism:
"Yes, I'm female, but I'm not a female artist. I believe in no gender in art. When you're feminist you can be put in a kind of ghetto, and the male artists just dominate, which I hate. Also, there are lots of bad artists and maybe two good [feminist] artists, and then you end up in this shitty show and then they say, Look, this is feminism, this is bullshit. And it's not right. I want to dominate the man's world."
Let us know what you think about Abramovic's women-only event in the comments section, and see a slideshow of her work below: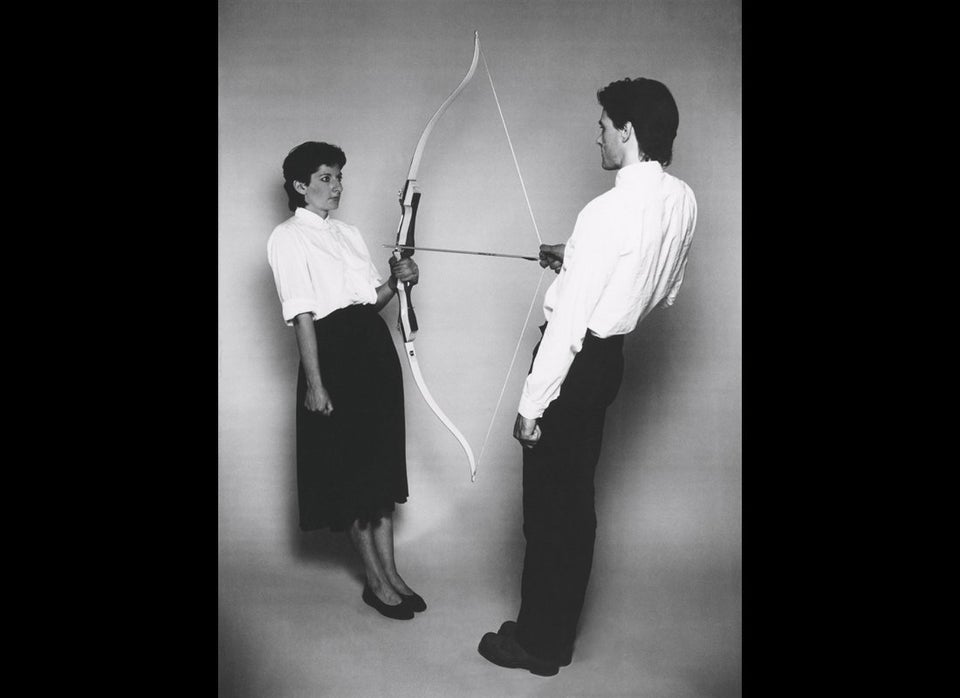 Marina Abramović's 'The Artist is Present'
Related
Popular in the Community