This summer, grandmother of performance art Marina Abramovic will take over London's Serpentine Gallery for her most ambitious artistic endeavor since MoMA's "The Artist Is Present" in 2010. What will the 67-year-old artist do to amplify the radical nature of her now legendary durational performances? Absolutely nothing. You read that correctly, Abramovic is planning nothing in preparation for her upcoming performance, which will be open to the public for 65 days, six days a week, eight hours a day. "Nothing. There is nothing," she explained the concept to BBC's Will Gompertz. "There is not any work. It's just me. And the public is my live material. It is the most radical, the most pure I can do."
According to Serpentine Gallery, viewers will enter a gallery space, where they'll be forced to relinquish bags, jackets, electronic equipment, watches and cameras, removing them from any realities outside the present moment. Abramovic will have a few common objects in tow, nothing too distracting, with which she'll interact. But the real performing body will be the audience, stripped of their belongings and virtual connections, forced to be with Abramovic in a fully present, unplanned manner.
"I will be there every single day... eight hours a day, with a public who I don't know. When they arrive and I arrive, something will happen. And everyday is different. I want to prove that you can make art with nothing," Abramovic explained to BBC.
The improvised piece is an extension of "The Artist is Present," in which strangers sat opposite Marina for an indefinite period of time, making eye contact and, often, getting teary-eyed in the process. Yet even the few basic foundations of this minimalist piece -- the chair, the dress, the gaze -- will be stripped from Abramovic's next work, leaving nothing to get in the way of the relationship between artist and audience. She will rely on her viewers' reactions and expressions to create the art.
We predict the rare experience of interacting with an artwork removed from technological devices and all other personal items will be a rich, challenging and potentially transformative experience. But can an exhibition really rise to the blockbuster ranks of the "Rain Room" and "Fireflies on the Water" without the obligatory Instagram post accompanying it? Goodness, we hope so.
What do you think, readers? Is Abramovic's open-ended project the final frontier of radical performance, or is her performance really as empty as the premise suggests? Let us know your thoughts.
Abramovic's performance will occur June 11 until August 25, 2014 at Serpentine in London.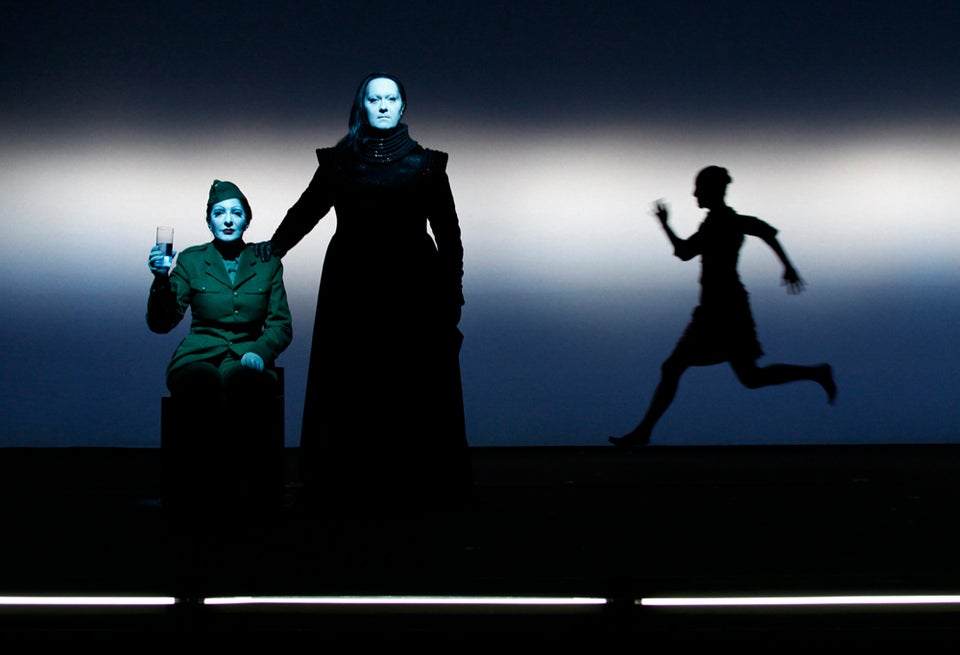 10 Things You Didn't Know About Marina Abramovic
Popular in the Community