At first it was mostly a gallery of images -- drawings done by the big sister and little brother, and photos of the two bursting off the screen. The few words described the new fund. "As the parents of Lulu and Leo," the link to lululeo.org reads, "we want to honor our children through carrying on their love of arts and sciences education. Our children have loved the many art and science programs in the cities in which we have lived... Unfortunately, there are many children who do not have access to these programs."
On Thanksgiving there was a brief greeting, and a few days later, in early December, mother Marina Krim left a note:
I thought I'd share a holiday tradition inspired by Lulu and Leo.

During Lulu's first Fall in NYC, we discovered a chestnut tree in Central Park. It had just dropped a ton of chestnuts on the ground, so we gathered them all up and brought them home to roast. Lulu was so excited. I cut an 'X' in each chestnut, then put them in the oven to roast. 10 minutes later, we heard popping coming from the oven. The chestnuts were exploding and I thought I was going to burn down our apartment - it was an exploding chestnut disaster. Later, we gave Kevin the job of cleaning all the bits and pieces of chestnuts from the oven. And each Fall we would find a chestnut on the ground from that tree, we'd laugh about this story.

This holiday season, please roast a batch of chestnuts for Lulu and Leo. Hopefully they turn out better than ours did.
-- Marina
More messages followed as a grieving, healing family reached out to thousands of grieving, healing strangers. A photo of Lulu's gingerbread house from the year before led many to leave comments promising to build their own this year and think of the Krims. Two days after the Newtown shootings, Marina and Kevin tried to comfort the newest parents to mourn so publicly, saying "we understand how much these children will be missed every minute of every day... We still feel our children around us."
Their turn to help heal others, they also posted the eulogy their friend and Reverend gave at Lulu and Leo's memorial service. He said:
Heaven may not be more than the memories we have or the love that we feel. But if it is just that, then it is pretty amazing and worthy of honoring. You must continue to love. You must continue to be loved. It is your love-bound obligation not to let your capacity for love wither, but to hold up what you gained and let the love that you have had flourish. Flourish with each other, flourish with (surviving daughter) Nessie, flourish with those yet to come and those that are and have been. Nothing will erase the pain, and nothing should. The depth of your pain is a measure of the depth of your love.
Later, a Christmas message, sent from California, where the Krims have apparently been since the tragedy. It was about riding trains (which their son loved) and happening upon a Leo Polti mural (a favorite of their daughter's.) "Lulu and Leo were there in spirit with us," they wrote.
Three days later, on Nessie's fourth birthday, they said their surviving daughter "saves us every day."
After the New Year, they wished for a year of "healing, growth and peace," and explained that they were on their way back home. They are taking the scenic route, in an RV with some friends, starting with a stop this past weekend in Santa Fe, where galleries are filled with the kinds of bright bursts of color that their children loved.
Which brings us back to their hope of bringing the arts to children everywhere. You can go here to donate. And here to join the remembrances.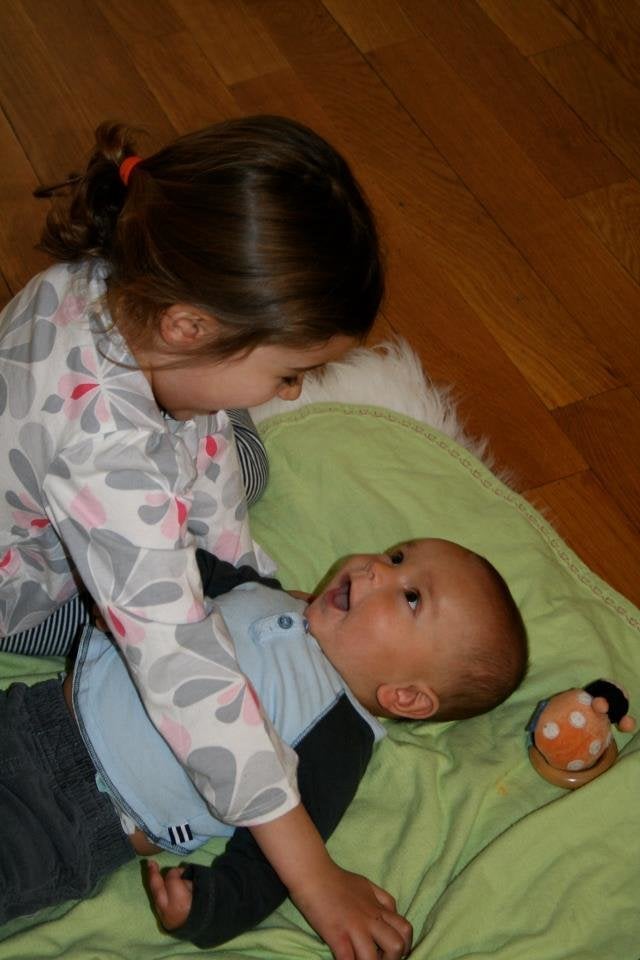 Fund Honors Slain Children