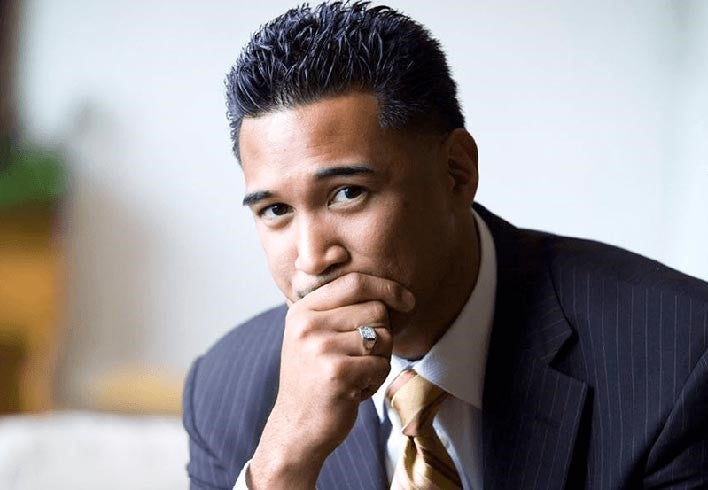 Matt Sapaula comes from Philippine heritage, he is a first generation Philippine-American. Traditional thought from his heritage was to go to school and get a career as either a Doctor, Dentist, Attorney, etc., as a male. Being raised in a mixed cultural environment Matt decided he wanted to go into the Military. So at the young age of 17 he was off to boot camp and exploring the world. This was his first experience to managing money. With eight years in the Marine Corps, several deployments and training other young Marines for deployment he had gained very valuable experience. He was able to have a significant impact on the next wave of warfighters with his role in training.
Matt credits two things to motivating him to getting into finance:
Disaster of his own personal financials
Became a single father who couldn't be in a deployable status to keep custody
A Master Sergeant in the Marine Corps provided insightful mentoring around the time he was looking to separate. The Master Sergeant asked Matt, do you like money, and a lot of money? Then you need to surround yourself with people in the money business and you have to know the rules of money. As a result Matt started surrounding himself with high level entrepreneurs and financial people in California which didn't feel right at the time due to his background. He didn't feel as polished as them or how to relate to them so he chose not to.
As a result of this he returned his focus to the Marines around him to see what their financial situations were. From experience he knew a lot of military members didn't handle their finances properly and would leave the military with significant debt. So he stared to assist them in in finding answers for their financial concerns and was introduced to veterans who were in the business and financial space. This provided a sense of comfort in working with them. He started taking what he knew from the Military and applied it to the civilian world.
He went to work for a financial company called Personalized Brokerage Services where they had 25,000 agents. Matt became the number one producer out of the group after six years. The average person in the field at the time was white Caucasian males in their early 50's. This made Matt a mold breaker by being in his 20's, without a college degree and of Philippine heritage. Over the years Matt has never taken any form of assistance because he was always managing his finances properly.
"As an entrepreneur you create your own economy"
You become the bank over time and this is what he loves to teach other veterans. If you're squared away in the military and want to be that way in civilian life then he feels he can assist you in growing.
Matt has since taken his expertise and skills to People Help People (PHP) where they help people do two major things:
Help people better manage their finances (create awareness)
Teach people how to create income
They are birthing the next wave of veteran entrepreneurs, even though they are in the insurance industry. It's a great low cost way to get into entrepreneurship.
"Translate everything I learned in the Marine Corps into Business; honor, courage, commitment"
Matt has transitioned from being an agent to an executive in the industry who teaches others the craft to become successful. Being able to work for yourself is enticing for many, PHP has grown from just 66 people in 2009 to now over 4200 doing what they love. Matt has been able to create financial independence and capital to invest in multiple businesses.
PHP has a mission statement of saving America thru free enterprise, teaching people business, teaching people entrepreneurship and how they can create their own economy.
The four steps to consider for entrepreneurship and creating wealth:
Learn Sales
Learn the world of entrepreneurship
Pick the right industry
Pick the right platform/system
"Before you can fly on your own you need to be under the wing of somebody"
Matt believes finding an entrepreneur to be mentored by is critical so that you can learn as much as possible so you can acquire new skills in all the areas you will need. He encourages people to do this while they have a steady paycheck.
"Consider giving more to that person that you are learning from than you are receiving"
_____________________________
Landmark Life Coaching's (www.landmarklifecoaching.com) Mission is to honorably and respectfully serve courageous groundbreakers and transitioning veterans to persevere in defining and executing their future by providing an atmosphere of comradery and trust that honors their dedication and commitment. This will empower our clients to feel whole, honored, respected and fulfilled in defining and living their life purpose.
Charlie Mike Podcast (www.charliemikepodcast.com) is where our Nations Combat Veteranpreneur's talk about how they transformed their combat experience into a groundbreaking entrepreneurial success. We will discuss their experience in relation to what I have defined as their VisualReality; their personal vision of building a successful business leveraging their combat experience to bring the core strengths of a combat veteran into the entrepreneurial realm.
Dwayne Paro - Veterans Coach/Podcaster/Blogger/Speaker
Calling all HuffPost superfans!
Sign up for membership to become a founding member and help shape HuffPost's next chapter
This post was published on the now-closed HuffPost Contributor platform. Contributors control their own work and posted freely to our site. If you need to flag this entry as abusive,
send us an email
.