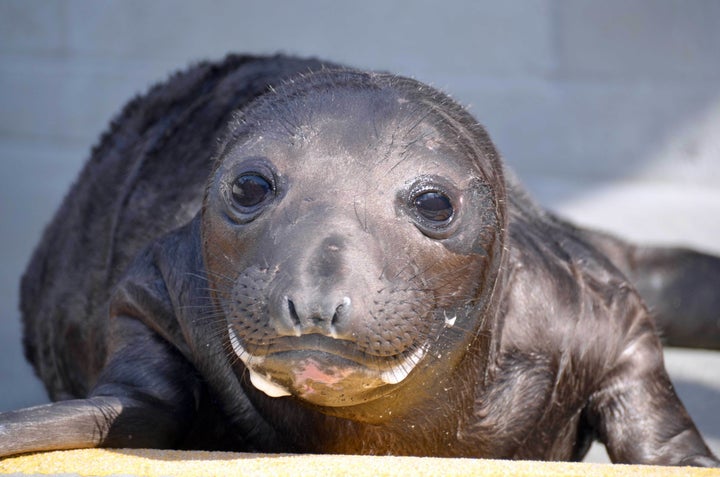 The number of sick elephant seal pups coming to the Marine Mammal Center in the Marin Headlands is picking up as the youngsters are turning up malnourished on beaches.
On Wednesday, eight of the pups were being treated at the center. As of Monday the number had jumped to 16 -- including two found at Stinson Beach -- and more are expected in the coming weeks.
"This is the time the pups have finished weaning after four to six weeks of being with mom," said Jim Oswald, spokesman for the mammal center. "The mom has now left for whatever reason and they are on their own, but some have yet to get in the water and forage. Most of them are just on the beach and are malnourished."
PHOTO GALLERY
Elephant Seal Rescue
He said it's an annual occurrence and the numbers, though growing, are not unusual for this time of year.
But it's also when the mammal center steps in and tries to help. It encourages people to call if they see stranded pups, but urges them to not get closer than 50 feet to the animals and to keep dogs away. The mammal center has a 24-hour rescue hotline at 289-7325.
"Unfortunately, sometimes people mistakenly believe they are helping a pup when they move or pick the animal up," said Geno DeRango, stranding coordinator and a rescuer at the mammal center.
After receiving a call about a stranded animal, and if there are no outward signs of injury or severe malnutrition, the center will monitor the pup for 24 to 48 hours to see if the mother
returns. If she doesn't, the center rescues the pup and gets medical care at the center and then is released back to the ocean.
"We want to make sure mom is not around the corner," said Oswald, adding that harbor seal pups may also be seen stranded in beaches this time of year.
Elephant seal pups weigh about 60 pounds at birth. When pups are born, they stay with their mother for up to 45 days, then go it alone on the beach for another 30 days before typically venturing off on their own. When they leave, they will be 300 pounds.
Contact Mark Prado via email at mprado@marinij.com ___
(c)2013 The Marin Independent Journal (Novato, Calif.)
Distributed by MCT Information Services
REAL LIFE. REAL NEWS. REAL VOICES.
Help us tell more of the stories that matter from voices that too often remain unheard.
BEFORE YOU GO