This sweet military homecoming video is the epitome of brotherly love.
Mom Wendie Willlis filmed her son Nick, a U.S. Marine, surprising his little brother Tyler after six months away from home. Tyler knew he was being filmed, but was more interested in whether or not the family was still going to the movies ... until the big reveal.
According to BuzzFeed, the Private First Class flew back to Camas, Washington to attend their older brother Josh's wedding. (Josh is seen in the video capturing the moment from another angle.)
And, the mom added in the YouTube comments, all three brothers subsequently went to the movies together.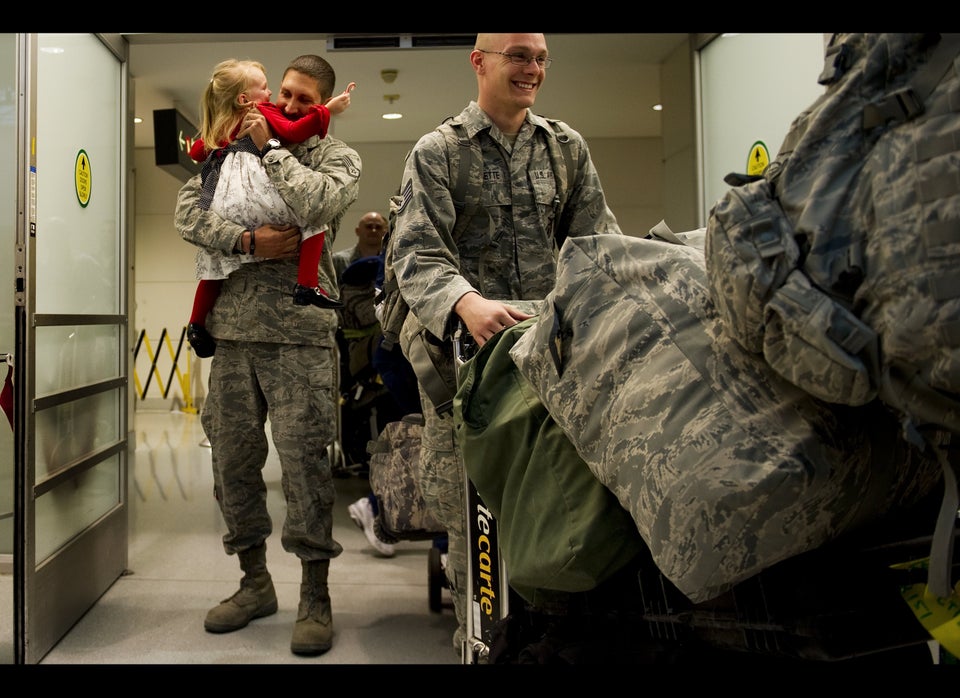 Soldier Homecomings In The U.S.