The Marines are out for blood, but not in the way you might think.
During a jungle survival program this week taught by Royal Thai Special Forces in Sannapit, Thailand, U.S. Marines learned to catch cobras and drink their fresh blood, not to mention eat forest insects and pull the heads off of chicken.
The training was part of Operation Cobra Gold 13, the 32nd edition of international military exercises hosted by the Thai. According to a U.S. Marines press release, Cobra Gold is the largest exercise of its kind in Asia and incorporates troops from five other nations in addition to the U.S. and Thailand.
Despite the striking photos, most of the jungle training focused on identifying edible plants and finding clean drinking water, which instructors admitted would likely be more helpful than cobra hunting. Thai Special Forces Master Sgt. 2nd Class Rittichai Soontorn, an instructor with the jungle survival class, told DVIDS that "exerting unnecessary energy hunting in a survival scenario is not using good logic when plants are the easiest source of food to acquire in the jungle."
Thailand is one of America's longstanding military partners. The majority of U.S. Air Force missions into North Vietnam during the Vietnam War originated from airfields in Thailand, the NY Times noted, and the country has been identified as a "forward positioning" base for sorties in the War on Terror.
This year's Cobra Gold exercises come as the Washington is pivoting its defense strategy from Afghanistan and Iraq to the Asia-Pacific region, NBC writes.
This is not the first time Marines have made headlines for boisterous training exercises in Asia. Just two weeks ago, U.S. Marines were in South Korea on a joint training exercise, running down ski slopes and wrestling in the buff to prepare for possible winter warfare.
Related
Before You Go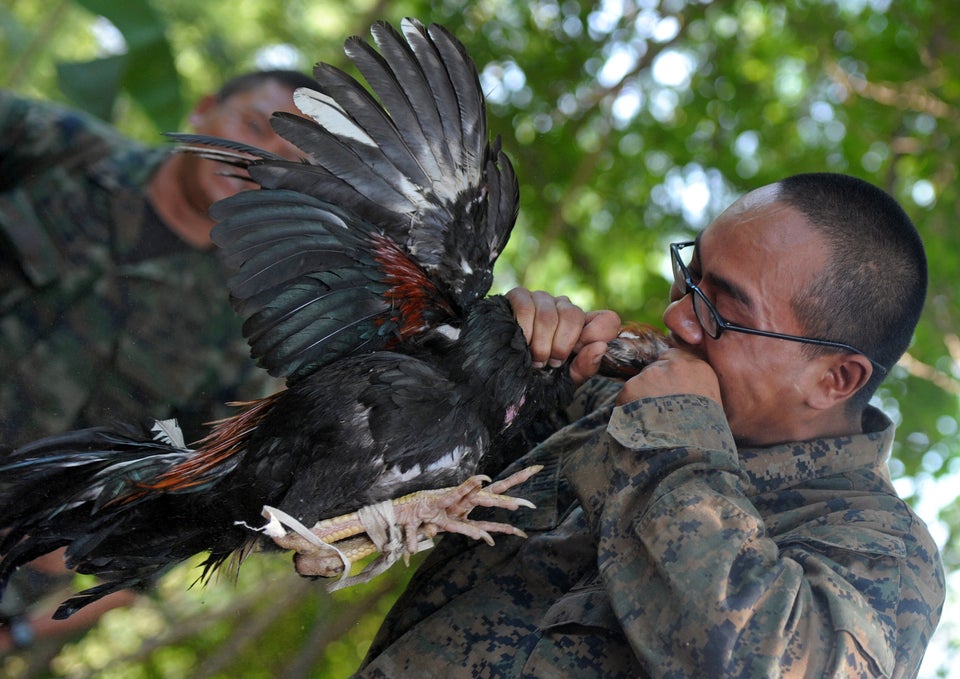 Blood On The Snacks: U.S. Marines Drink Cobra Blood In Jungle Exercise
Popular in the Community