Marines stationed at Camp Leatherneck in Afghanistan will now have one less meal a day, according to a report from NBC News.
The base will remove its 24-hour sandwich bar and eliminate its midnight ration service, replacing those meals with pre-packaged MREs (Meals, Ready-to-Eat), according to Marine Corps Lt. Col. Cliff Gilmore.
NBC contributor Bill Briggs reports:
Marines at Camp Leatherneck in Afghanistan will lose a key daily meal starting Saturday, causing some to forgo a hot breakfast and others to work six-plus hours without refueling on cooked food, according to Marines at the base and Marine Corps officials.

The midnight ration service — known there as "midrats" — supplies breakfast to Marines on midnight-to-noon shifts and dinner to Marines who are ending noon-to-midnight work periods. It's described as one of the few times the Marines at Leatherneck can be together in one place.
Gilmore told NBC the elimination of the meals was not a result of sequestration, but rather part of the effort to bring troops home from Afghanistan. He said food workers "need to go home before the people who provide the security which enables those services."
"This is a natural outcome of the drawdown process unrelated to sequestration or the ongoing budget issues back in the States," Gilmore said.
President Barack Obama announced in January that the U.S. would be shifting to a support role in Afghanistan. Obama said the war is moving toward a "responsible end" in 2014.
On May 14, Secretary of State John Kerry said Obama will soon announce how many U.S. combat troops will remain in Afghanistan in 2014.
"Very shortly, not too long from now, the president does intend to make public what his plans are for post-2014," Kerry said.
Before You Go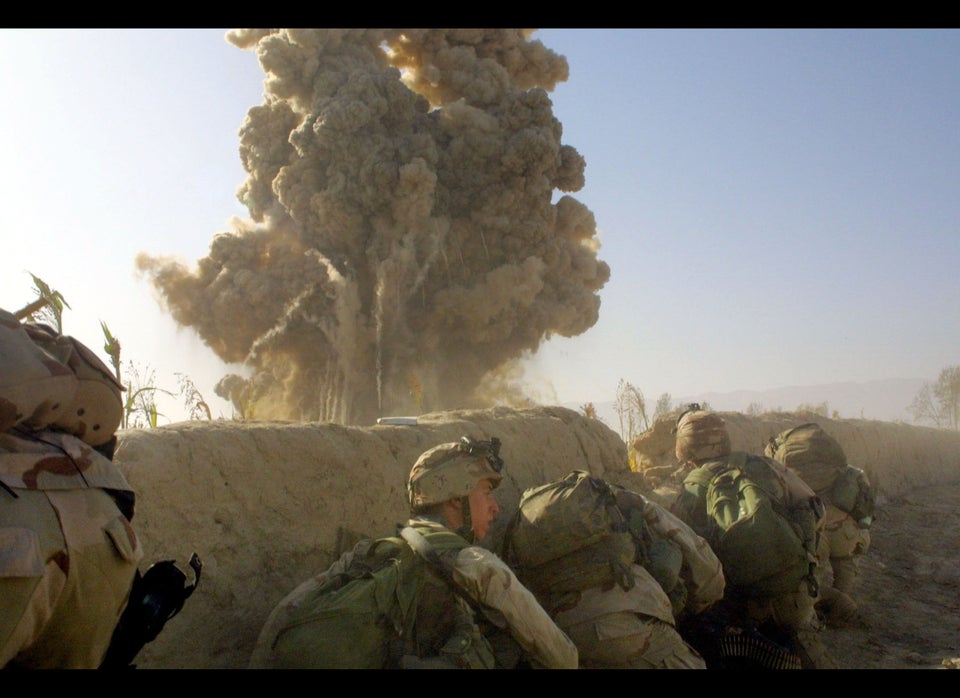 Afghanistan War, By The Numbers
Popular in the Community