In the wake of its nude photo scandal, the U.S. Marine Corps has updated its guidelines regarding its service members' social media activities to more explicitly address online sexual misconduct.
The policy update released Tuesday specifically targets online sexual harassment, emphasizes the punishments for such transgressions and encourages Marines to report misconduct.
"The latest social media guidance makes it clear to Marines what is expected of them and how they will be held accountable for their behavior online," Capt. Ryan E. Alvis, a spokesman for the Marine Corps, told The Huffington Post.
The updated guidelines come in the wake of a massive, illicit photo scandal exposed earlier this month in which male Marines were posting nude photos of their female colleagues without their consent to a 30,000-member private Facebook group called "Marines United." Since it was first reported on by Marine veteran Thomas Brennan, who runs the nonprofit news organization The War Horse, other reports have implicated other branches of the military and exposed other private sites.
The new social media guidelines, which replace ones from 2010, emphasize that the rules "have long prohibited sexual or other harassment, fraternization, retaliation, reprisal, and hazing" and that "sexual misconduct related to indecent viewing, visual recording, or broadcasting" will be punished.
The updated guidelines make note that "[t]his type of conduct may be punishable under Article 92 of the Uniform Code of Military Justice (UCMJ)," which calls for punishment as directed by a court-martial.
The new policy also encourages victims to report misconduct and promises their anonymity.
"Marines who believe they have been subject to inappropriate online conduct and who would like to maintain their privacy are encouraged to report the misconduct to their chaplain or a Victims Legal Counsel," the updated code of conduct reads, while providing a list of resources.
Commandant Gen. Robert Neller, the Marines' top officer, sent a letter to Corps members on Friday announcing that new rules were forthcoming, Military.com reported.
"The recent attacks on social media can be overcome if we address the behaviors and attitudes that caused these unacceptable actions in the first place," he wrote in a two-page letter. "We are better than this."
Before You Go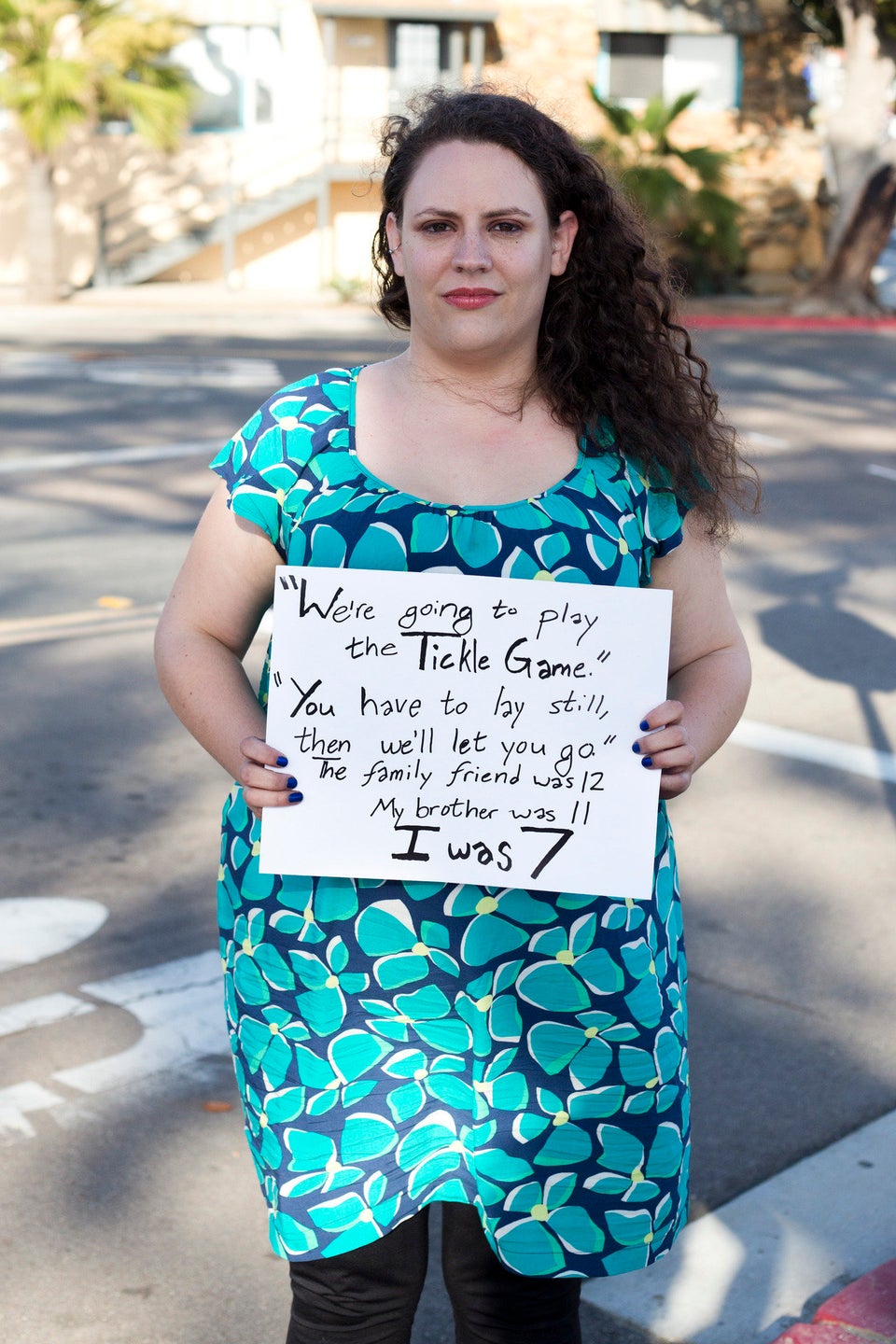 40 Powerful Images Of Surviving Sexual Assault
Popular in the Community