"The industry is changing a lot and people are trying to do the right thing and it's still slow to come," Batali said, according to Fast Company. "You know, it took a long time for those dinosaurs to go extinct and it's gonna be that way and it's just... What you can do is push forward and do the right thing in your own place."
"I think the reckoning is coming across the board," he said. "It is a time for women and men to face each other across the board, across the table."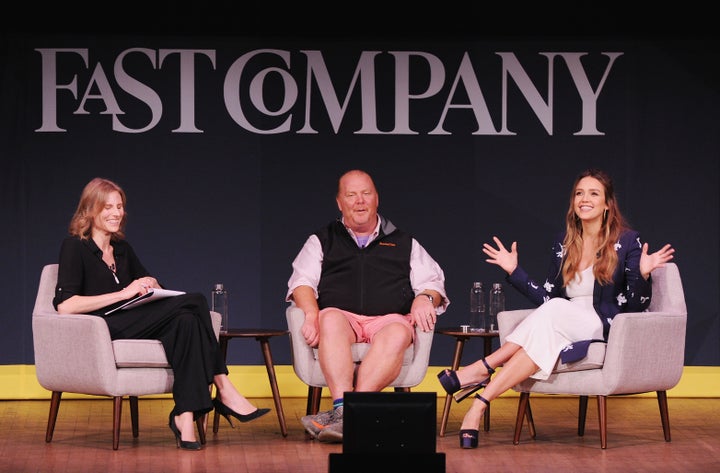 Batali said he employed a majority-female crew at his Del Posto restaurant, "not because they have a vagina, it's because they are the smartest people for the job."
"I hate it when someone calls and says, 'Listen, we want to do a piece on [executive chef] Melissa [Rodriguez] as a great woman chef,'" he added. "Why don't you fucking do a piece about her being a great chef and we'll talk about her sexuality later?"
The chef sent a statement of apology to the publication:
"I apologize to the people I have mistreated and hurt. Although the identities of most of the individuals mentioned in these stories have not been revealed to me, much of the behavior described does, in fact, match up with ways I have acted. That behavior was wrong and there are no excuses. I take full responsibility and am deeply sorry for any pain, humiliation or discomfort I have caused to my peers, employees, customers, friends and family."
Head to Eater to read the entire report.