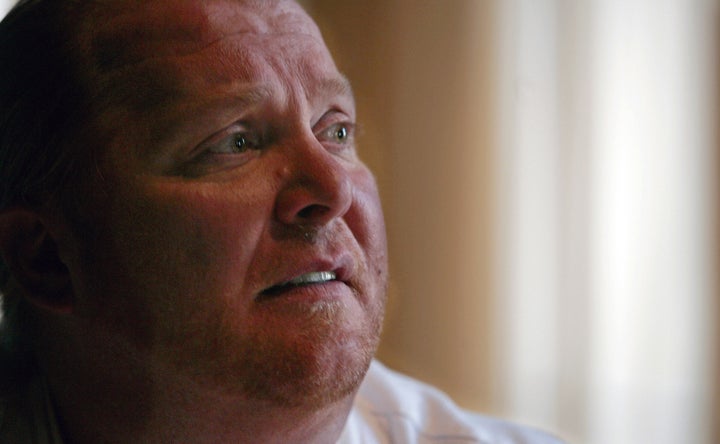 ABC just fired the restaurateur from the cooking show "The Chew," which Batali co-hosted with fellow chef Michael Symon, "Top Chef" contestant Carla Hall, personality Clinton Kelly and author Daphne Oz.
"Upon completing its review into the allegations made against Mario Batali, ABC has terminated its relationship with him and he will no longer appear on 'The Chew,'" the statement reads. "While we remain unaware of any type of inappropriate behavior involving him and anyone affiliated with our show, ABC takes matters like this very seriously as we are committed to a safe work environment and his past behavior violates our standards of conduct."
Batali told Eater the allegations "match up" with his past behavior, and he apologized to people he'd "mistreated and hurt." After the most recent accusations, Batali told The Washington Post his behavior was "horribly wrong, shameful and degrading."
"I take full responsibility for my deplorable actions and am deeply sorry for any pain, humiliation or anguish I caused," he added.