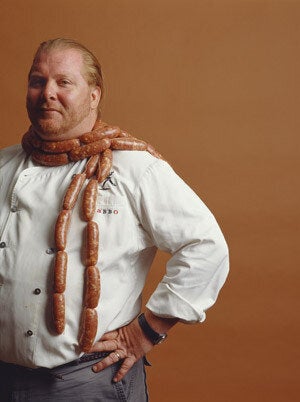 No stranger to boar sausage, or to a finely braised veal shank, Mario Batali however isn't the first name that pops to mind when you think about vegetables. And that's what's so interesting about his decision to embrace Meatless Monday in all of his 14 restaurants across the country.
"The fact is, most people in the U.S. eat way more meat than is good for them or the planet," maintains Batali. "Asking everyone to go vegetarian or vegan isn't a realistic or attainable goal. But we can focus on a more plant-based diet, and support the farmers who raise their animals humanely and sustainably. That's why I'm such a big believer in the Meatless Monday movement."
Meatless Monday is all about incorporating more vegetables into our diet. It's about moderation, just one day a week, trying new plant-based recipes and sampling delicious ways to bring more veggies into our lives.
And it's catching on. Batali is joining early adopters, political leaders and celebrities such as Michael Pollan, Al Gore, Sir Paul McCartney, Simon Cowell and Gwyneth Paltrow; the entire Baltimore Public School System, nearly 30 college campuses and 100 blogs; and 8 international programs spanning Brazil to Taiwan.
"We're delighted that Maestro Mario is helping to move the movement," declares Sid Lerner, founder and chairman of Meatless Monday, an initiative of The Monday Campaigns. "If anybody can entice meat lovers to enjoy their veggies as well, it's Batali!"
So how's Mario going to do it? Every Monday every one of his 14 restaurants will serve at least two vegetarian options, whether entrees or pastas or pizzas. In addition, many of the restaurants will designate these dishes as Meatless Monday options, using Mario's new MM logo (below). With this simple gesture, Mario will send a powerful message to other chefs and restauranteurs that we can all start the week right by eating our veggies.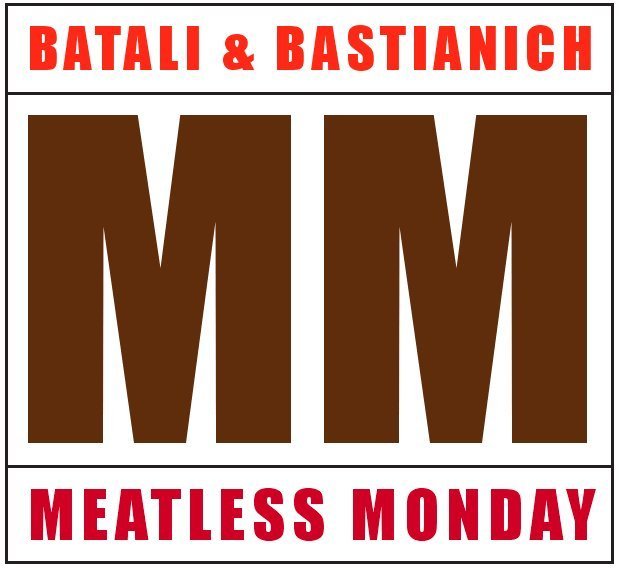 Related