A North Carolina dad is changing the nursery decor game with this Mario Kart-themed room he created for his baby son.
Wes Swain is a stay-at-home parent who previously worked as a video game tester for Epic Games. When his wife Katherine was pregnant with their second child in March of 2014, the couple discussed how they would like to decorate the nursery. "We wanted to pick a game theme that was exciting and something no one had done before," Swain told The Huffington Post.
As a lifelong fan of Nintendo's Mario games, the dad was inspired to design a nursery in honor of the upcoming release of Mario Kart 8. "The new game was going to have tracks that featured inverted segments, and the idea of putting a Mario figure driving his kart on the ceiling was very exciting," he said.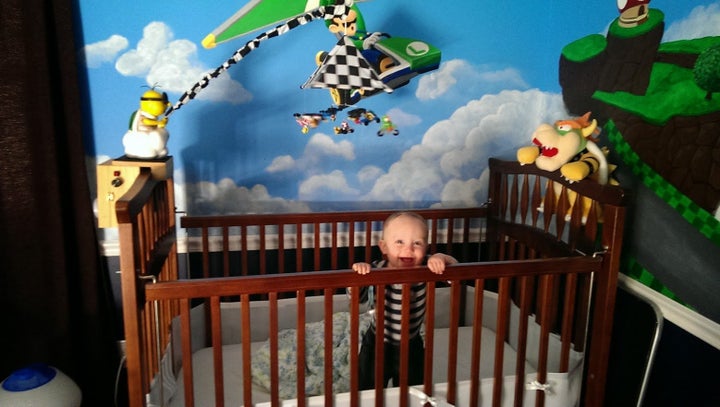 After searching in vain for official merchandise to decorate the room as he'd envisioned, Swain decided to build it all himself. Painting the walls took a few months, but creating Mario and his kart was a more ambitious endeavor, particularly as the dad was simply "learning as [he] went."
The finished product of Swain's hard work is a magical nursery that his 1-year-old son Grant loves -- and one that has been featured on gaming websites and mainstream news outlets. "The response has been incredible and very humbling," the dad said.
With the hype surrounding his nursery projects, Swain wants the designs to spark other parents' creative impulses "The main takeaway I hope is to inspire other people and parents to not be afraid to get your hands dirty, learn something new and make something," he said, adding, "It can be much more rewarding and personal to give someone an object that you poured your time, energy and love into than a trinket you happened to stumble upon in a store or online. It makes it that much more special for both the recipient and the giver."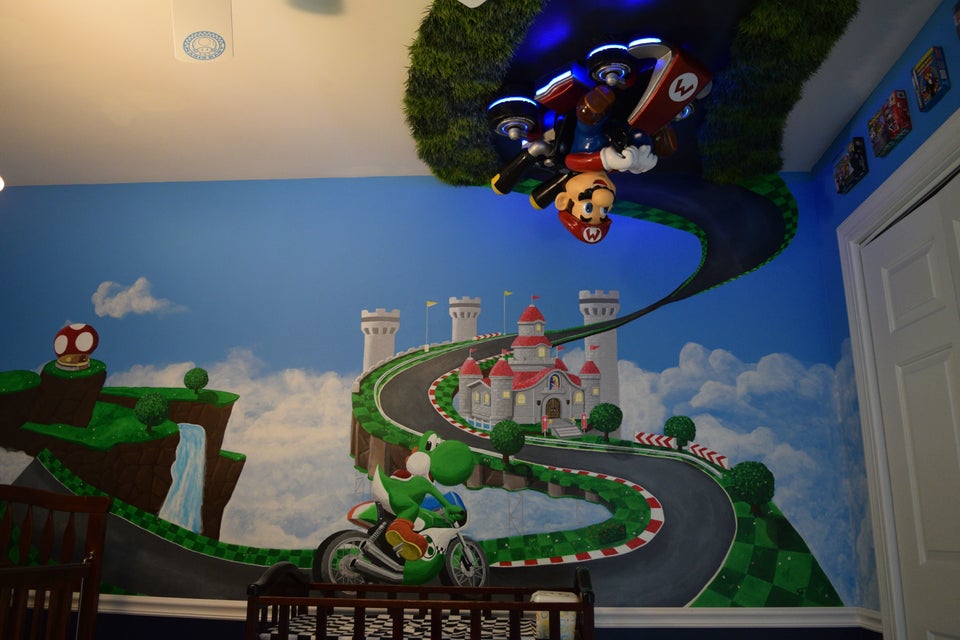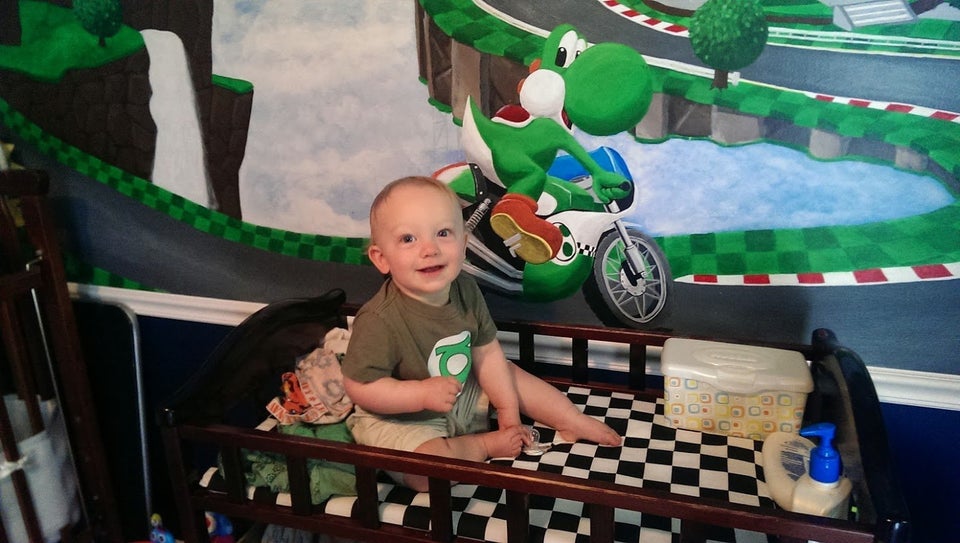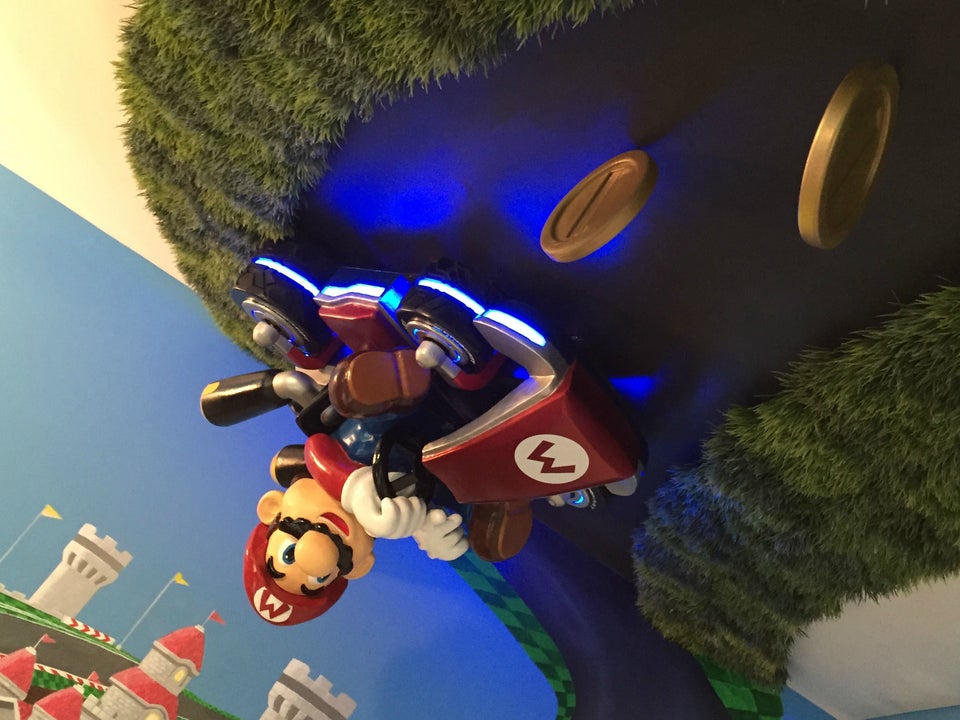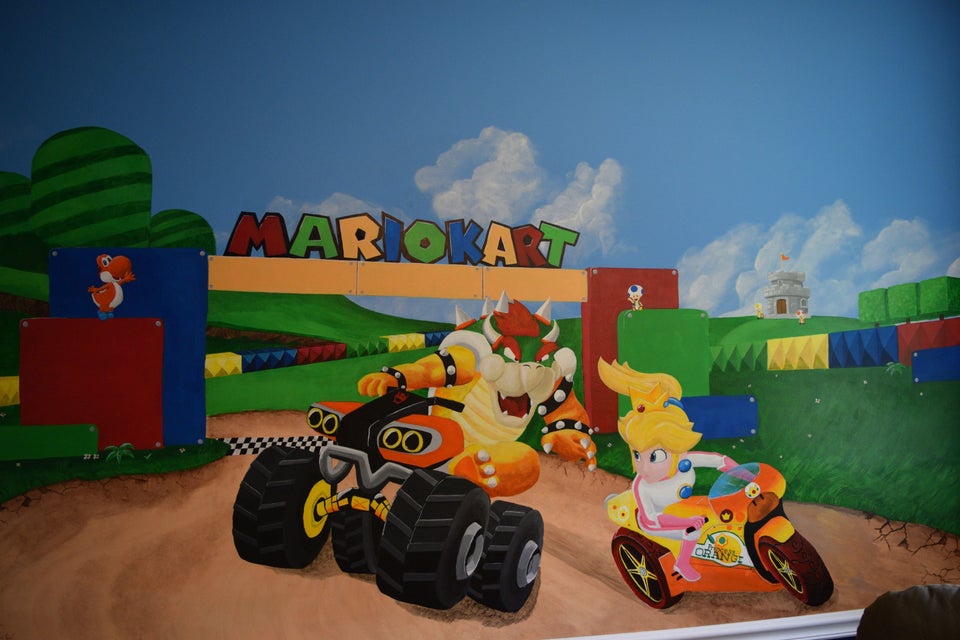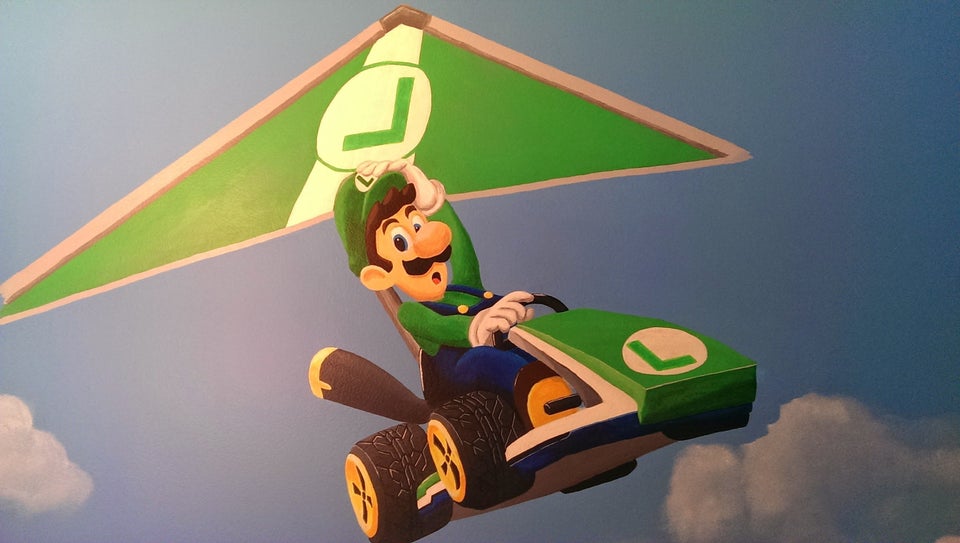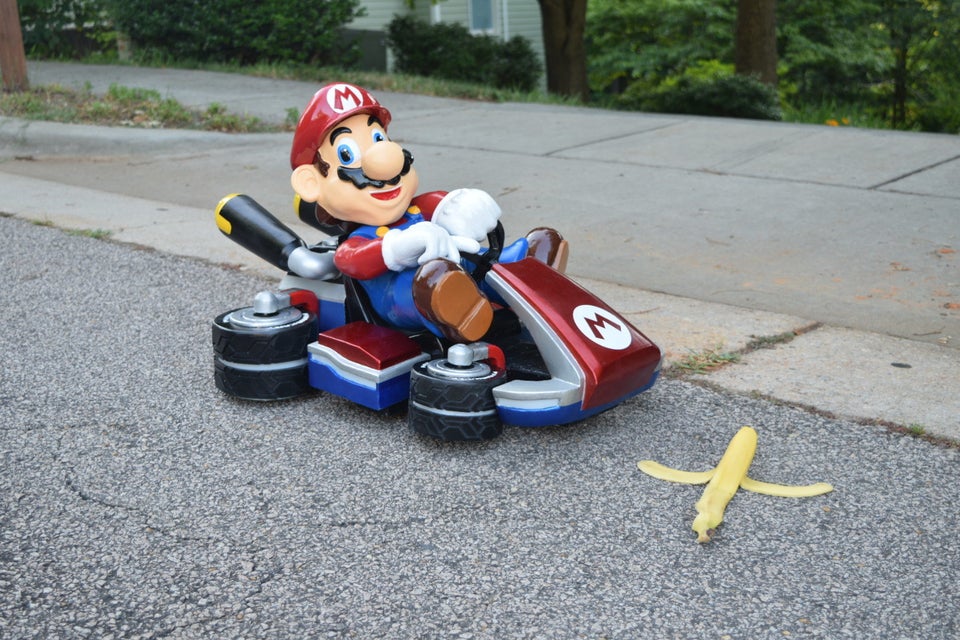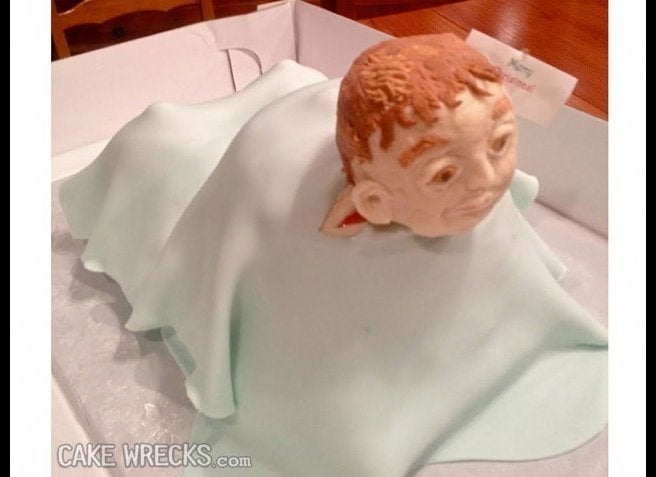 Deliciously Awkward Baby Shower Cakes