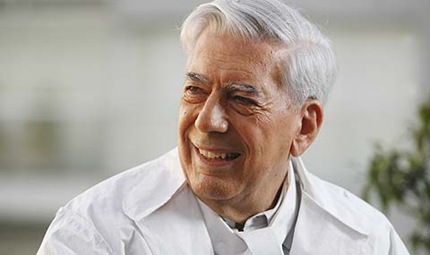 The literature of Mario Vargas Llosa has been the source of several key turning points in my life. The first was 17 years ago, during a summer marked by blackouts and the economic crisis. With the intention of borrowing The War of the End of the World, I approached a journalist expelled from his profession for ideological problems, with whom I still share my days. I keep that copy, with its cracked cover and yellowed pages, as dozens of readers have found their way with it to this Peruvian author banned in the official bookstores.
Then came the university and while I was preparing my thesis on the literature of the dictatorship in Latin America, he published his novel The Feast of the Goat. My including an analysis of his text on Trujillo gave no pleasure to the panel that evaluated me. Nor did they like the fact that of the characteristic of the American caudillos, I highlighted only those displayed by "our own" Maximum Leader. Thus, the second time a book by today's winner of the Nobel Prize in Literature marked my life, because it made me realize how frustrating it was to be a philologist in Cuba. Why do I need a title -- he told me -- that announces I am a specialist in language and words, when I may not even freely assemble sentences.
So Vargas Llosa and his literature are responsible, in a direct and "premeditated" way, for much of who I am today: for my matrimonial happiness and my aversion to totalitarianism, for my betrayal of philology and approach to journalism.
I am preparing myself now, because I fear that the next time a book of his falls into my hands its effect will last another 17 years, and once again slam the door on my profession.
Yoani's blog, Generation Y, can be read here in English translation.
Translating Cuba is a new compilation blog with Yoani and other Cuban bloggers in English.
Related
Popular in the Community