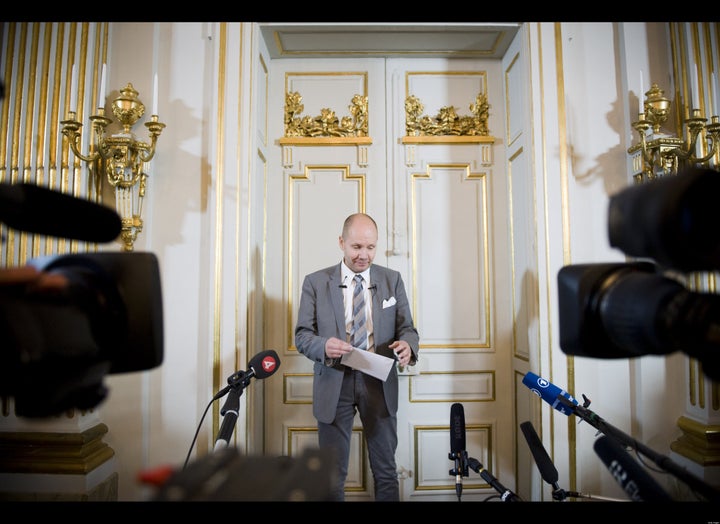 Despite massive speculation that American author Cormac McCarthy would snag the award, the 2010 Nobel Prize in Literature went to Peruvian writer Mario Vargas Llosa early this morning.
Upon the surprising announcement, The Huffington Post tweeted, "Nobel Prize Winner in literature: Mario Vargas Llosa!? No one predicted!" and The Guardian asked, "Mario Vargas Llosa: a worthy Nobel prize for literature winner?"
"The Nobel Prize in Literature 2010 was awarded to Mario Vargas Llosa 'for his cartography of structures of power and his trenchant images of the individual's resistance, revolt, and defeat'."
The New York Times called Llosa "both one of the Spanish-speaking world's most acclaimed authors and a former presidential candidate in his politically divided homeland." The Times article also stated:
"Vargas Llosa's writing is almost universally admired in Latin America and he had long been mentioned as a possible Nobel candidate, but his gradual shift from the left toward an embrace of free-market capitalism has put him at odds with much of the hemisphere's intellectual elite."
"The writer's job is to write with rigour, with commitment, to defend what they believe with all the talent they have. I think that's part of the moral obligation of a writer, which cannot be only purely artistic. I think a writer has some kind of responsibility at least to participate in the civic debate. I think literature is impoverished, if it becomes cut from the main agenda of people, of society, of life."
WATCH the official Nobel announcement:
WATCH Llosa on "Charlie Rose":

Calling all HuffPost superfans!
Sign up for membership to become a founding member and help shape HuffPost's next chapter