 On a very emotional night that was full of surprises, Marisela Demontecristo, a Salvadoran from Los Angeles was crowned "Nuestra Belleza Latina 2013." She had been nicknamed 'Cinderella' due to her humble background and her dreams of winning the crown in order to help her mother and niece who needs an operation due to a special condition.
"I can't believe it, I felt and I told Audris that she was going to win. When they said my name I didn't know how to react, or what to say. I haven't even been able to cry until this moment," Marisela, who won 250 thousand dollars, told Huffpost Voces at the end of the show.
With only Audris Rijo, the Dominican who had fallen into recent scandal and Viviana Ortiz from Puerto Rico, left it was certain that the crown would go to one of them. Yet third place went to former Miss Puerto Rico who, although surprised, wasn't sad because it is her dream to act and she won an acting course at the 'Centro de Estudios Actorales' of Televisa.
Then there were only two left, Audris who was polemic yet still a favorite and Marisela Demontecristo a young woman who had entered because of a personal dream and who had to overcome many obstacles, like being criticized for not standing for the 'tyipcal' beauty requirements looked for in these competitions. Her shy demeanor and her way of talking were also challenges. Yet her mentor, Osmel Sousa, saw in her a story like a novela, of a woman who's inner light shines and she achieves her goals, and that is what happened.
When she got the crown from former winner, Vanessa De Roide, she couldn't even cry and just told her: "Thank you for always helping me."
Before You Go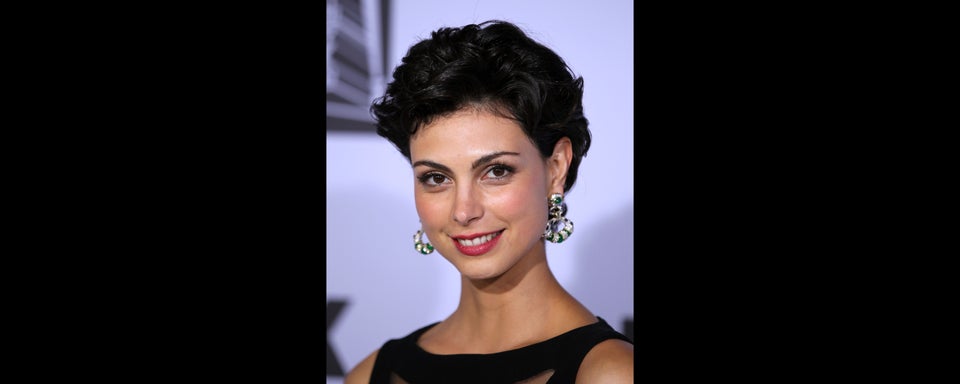 50 Most Beautiful Latinos In Hollywood
Popular in the Community