 You weren't the only one stressing over Wednesday night's (Jan. 8) tense courtroom scenes in the latest episode of "Law & Order: SVU." Mariska Hargitay was, too.
In the "Psycho Therapist" episode, Olivia takes the stand to face her attacker, Billy Lewis, the serial rapist who kidnapped and tortured her in the Season 15 premiere. Hargitay told E! News that shooting the courtroom scenes was in a way harder than the torture scenes. "I was so scared. Scared as an actor, just hoping it was going to be good, and then scared because I knew where I had to go," Hargitay said. "You feel like you're getting your fingernails ripped off, that's how I felt during the scene."
Although Hargitay's Olivia has been an inspiration for real-life victims of sexual assault during the 15 years she has been on the show, this season is the first time she's able to take her own advice as a victim. "I think it was important for her to face [Lewis] again because she can, and victims, I feel, need to sometimes be reminded of their own inner strength," she said. "I want them to know what they already feel, never doubt Olivia and never doubt yourself."
As if Hargitay could get any more amazing, she also has a surprise for "SVU" fans this season -- she's directing her first episode! The actress said it's something she's wanted to do for a while, since she's good at pushing the right buttons to get great performances out of actors. "Since I've been on 'SVU,' I get more joy, sometimes, from helping somebody else with their performance than my own. That's when I got the idea."
Keep your eye out for Hargitay's name to appear in the credits twice, and seriously, don't doubt Olivia (but why would you?).
"Law & Order: SVU" airs on NBC on Wednesdays at 9:00 p.m. EST.
Related
Before You Go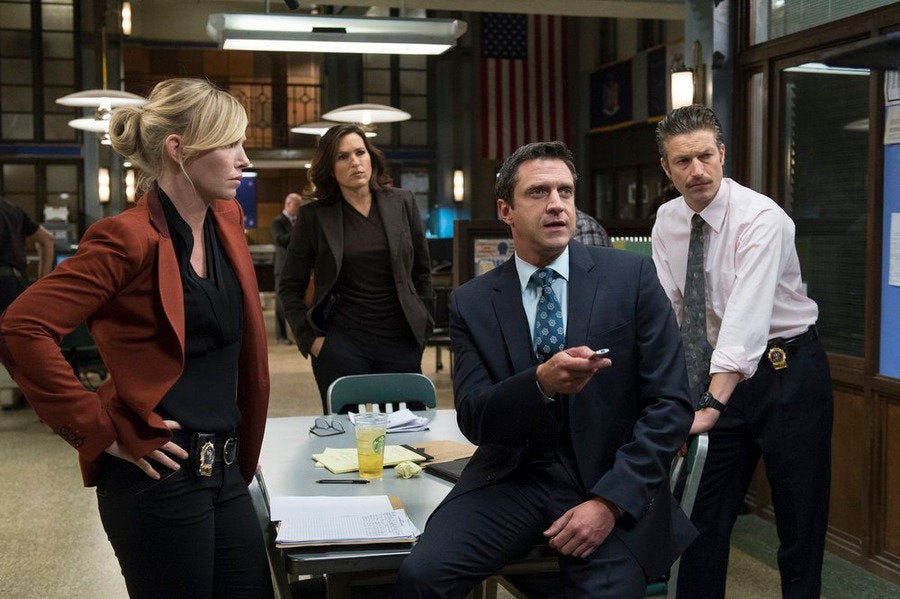 'Law and Order: SVU'
Popular in the Community