Everyone knows Mariska Hargitay has always been cool, but the actress is thanking Taylor Swift for upping her game "with the kids" by featuring her in the "Bad Blood" music video.
"It's just so awesome and it makes me feel super badass," Hargitay told Seth Meyers on Monday's "Late Night." The "Bad Blood" video premiered Sunday night during the Billboard Music Awards. "I feel like my cool factor went up with the kids and I'm really grateful, Taylor."
Swift is such a fan of "Law & Order: SVU" that she named her cat after Hargitay's character, Olivia Benson
"I met [Swift] at the Met Gala and I was so uncool," Hargitay told Meyers. "She's down there and she's like, 'Hi, I like your show.' I'm like, 'Oh, thanks.' I didn't know that she was like, the second coming. She was so sweet and I was like, 'Oh, she's so sweet,' and I met her and was super flattered."
They met again at an Ingrid Michelson concert and Swift offered Harigtay and her husband a ride home afterwards. Their friendship blossomed, she texted Hargitay about appearing in the video and the rest is history.
Before You Go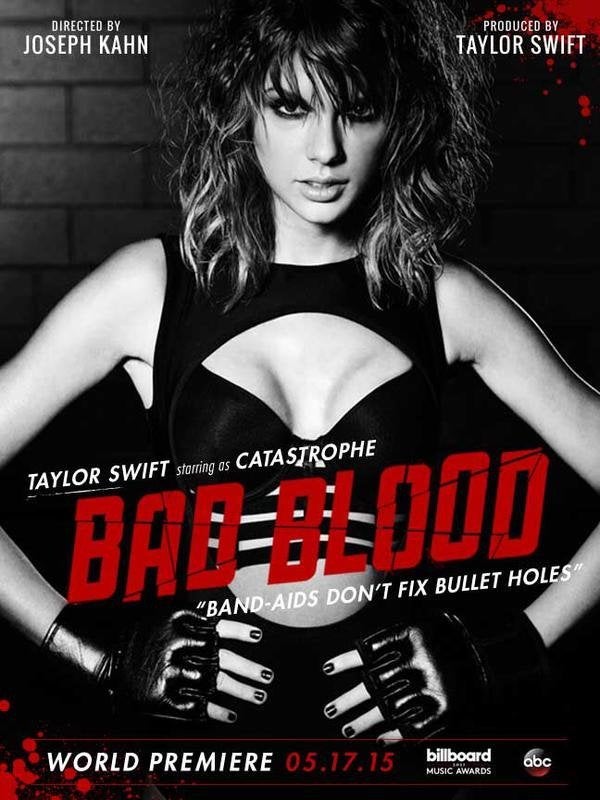 Cast of "Bad Blood"
Popular in the Community