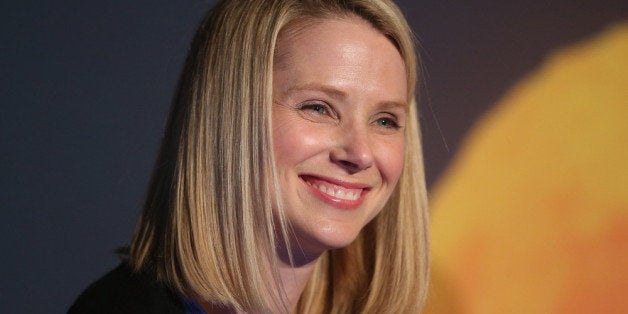 As an Oscar de la Renta-loving blonde tech CEO in Silicon Valley, Marissa Mayer attracts a lot of attention.
Last week, Business Insider published a 22,000-word "unofficial biography" of the Yahoo! CEO, written by chief correspondent Nicholas Carlson. Carlson's account of Mayer's rise and rise was released just after Vogue released a profile of her on August 15 that appears in its September issue. Both stories offered new insights into Mayer's past and tidbits about her life that were previously unknown.
Here are ten things you may not know about Mayer:
She doesn't "unplug" at the end of the work day. In the Business Insider article, Mayer's husband Zachary Bogue revealed: "We continue to do work in the evening. There's never a distinct line between work and home. Marissa's work is such a natural extension of her. It's not something she needs to shed at the end of the day."
She's shy in social situations. Mayer told Vogue that she has to talk herself into staying at parties, even those she is hosting: "I will literally look at my watch and say, 'You can't leave until time x. And if you're still having a terrible time at time x, you can leave.'"
She once blocked four lanes of traffic during rush hour while installing artwork in her home. A truck delivering a glass installation from artist Dale Chihuly took up all four lanes of San Francisco's Fourth Street. Mayer documented the process in a public Google Plus album, "Chihuly Install," dated November 6, 2006.
She thought Google had a two percent chance of succeeding, but decided to take a job there anyway. "The turning point for me," she told Carlson, "was realizing that I would learn more at Google, trying to build a company, regardless of whether we failed or succeeded, than I would at any of the other companies I had offers from."
She held "office hours" at Google. Nicholas Carlson reported that for many years during her tenure at Google, Mayer would post a spreadsheet online and ask subordinates and peers who wanted to speak with her to sign up for a 5-minute slot. According to Carlson, a number of Mayer's peers were unimpressed with the practice.
She is a former ballet dancer and captain of the pompom squad. Carlson spoke to one of Mayer's old schoolmates, Abigail Garvey Wilson, who recalled that Mayer "won over" the pompom squad with her talent, hard work and fairness. "Marissa could choreograph a great routine," she said.
She pulled 250 all-nighters in her first five years at Google, according to an October 2012 New York Magazine profile.
She makes "diaper cakes" for friends' new babies. Carlson describes a diaper cake as "three tiers of diapers in three different sizes, stacked around an empty cardboard tube and decorated all over with toys, onesies, and burp clothes." "It has usability at its core," Mayer's former coworker Craig Silverstein said, making it the "perfect Marissa baby present."
She was a campus icon at Stanford. Vogue reported:
Once, reading The Stanford Daily, she was laughing over a column about campus icons—the local man who abuses passersby, the guy in the sandwich shop who always gets your order wrong. "And there was literally a line in there that said 'the blonde woman in the upper-division computer-science classes.' And I was, like, I'm a woman in the upper-division computer-science classes—I should know this person! I really had just been very blind to gender. And I still am."
Related
Before You Go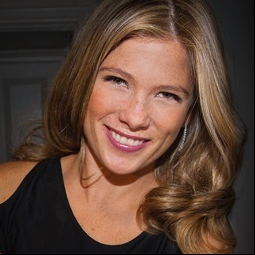 The Most Buzzed About Female-Led Tech Startups Of 2013
Popular in the Community