If you're Marissa Mayer, theme-dressing is the way to go. At CES 2014 in Las Vegas on Tuesday, the Yahoo! President and CEO took the stage in front of her company's massive logo wearing a printed dress that was a near-identical match. As journalist Cyrus Sanati kindly pointed out:
Mayer's purplish-blue dress perfectly camouflaged with her high-tech backdrop. A little matchy-matchy for our taste, but we respect the bold move.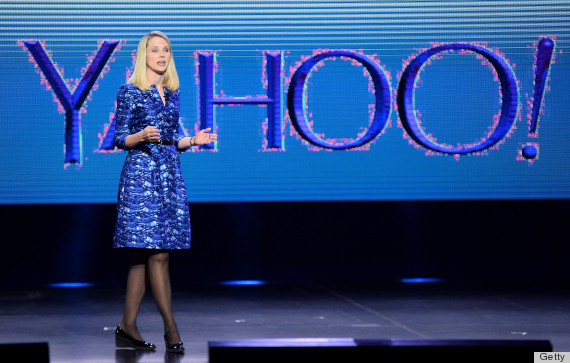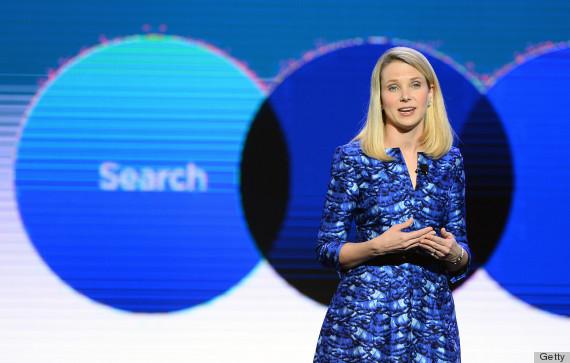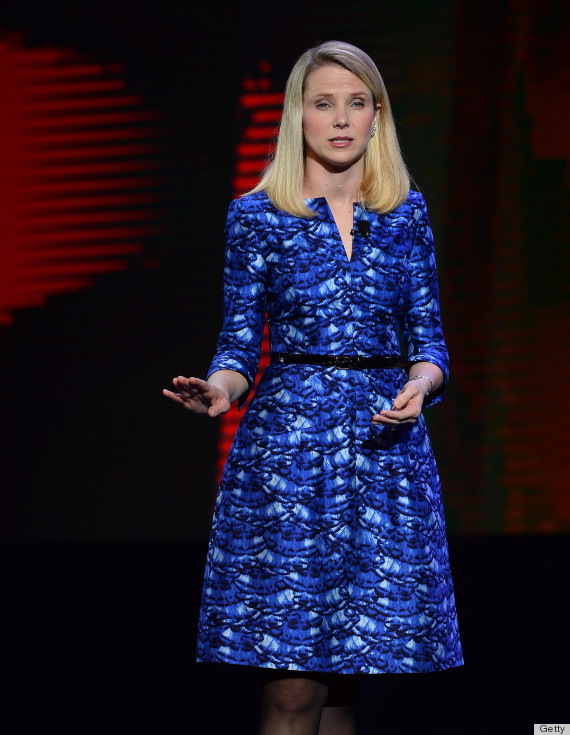 But we shouldn't be too surprised that Mayer chose a colorful dress over a suit. The CEO actually wears mostly dresses -- sleeveless, printed, A-line dresses with conservative heels and dark cardigans. In fact, her style is reminiscent of another high-powered woman we know, just further proof that being powerful and fashionable don't have to be mutually exclusive. Even tech executives can land Vogue spreads.
See more of Mayer's feminine style: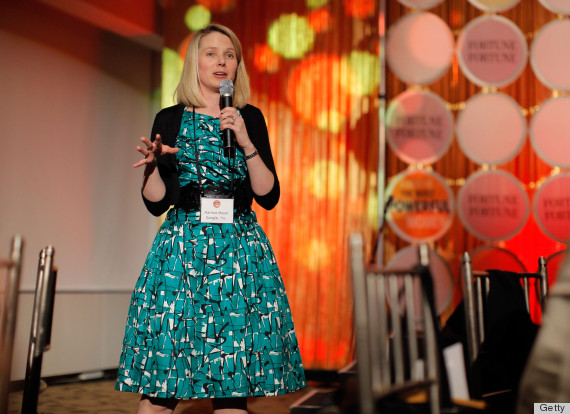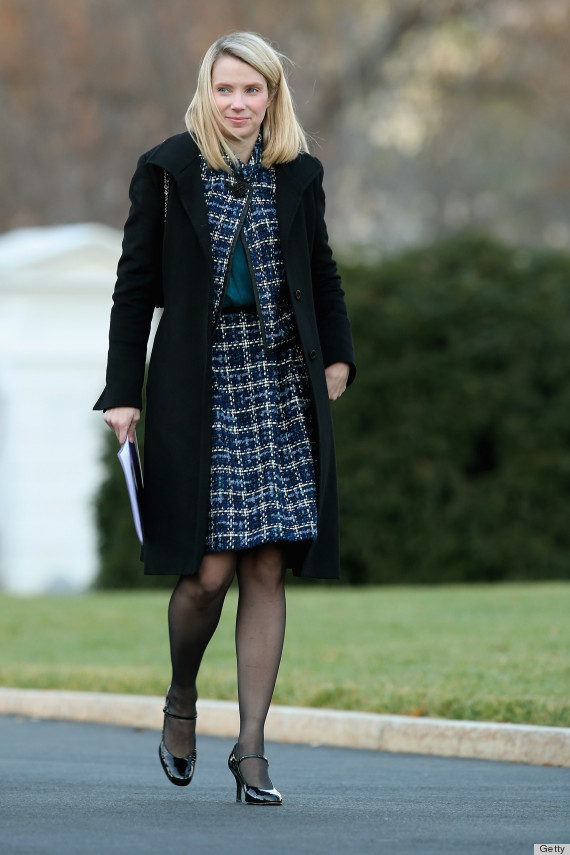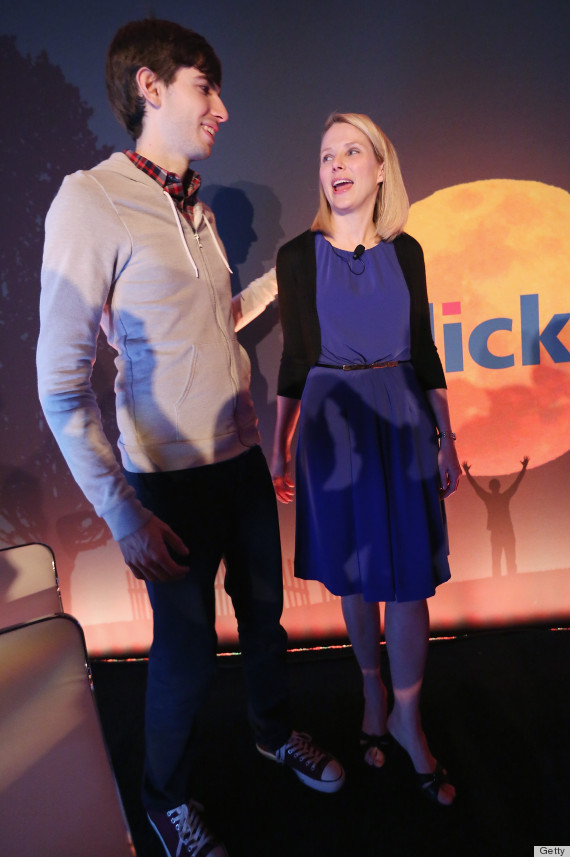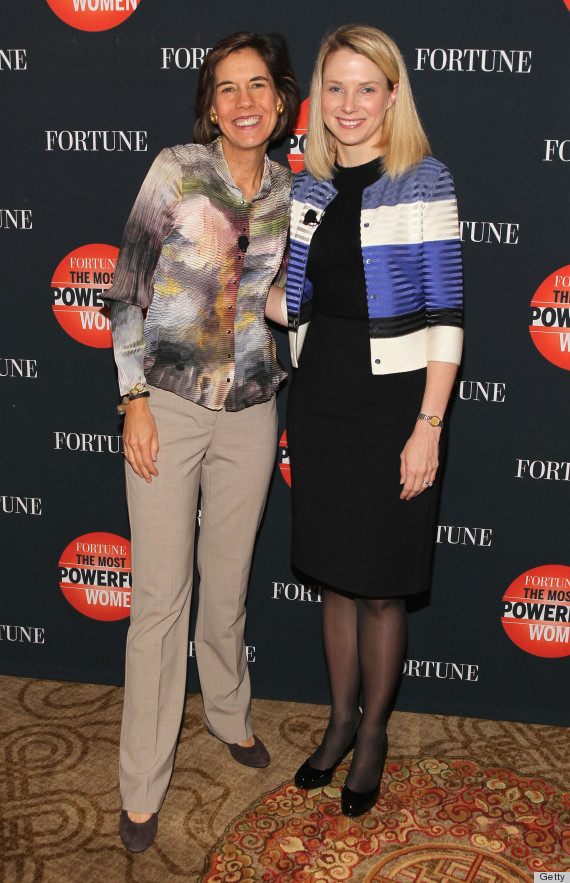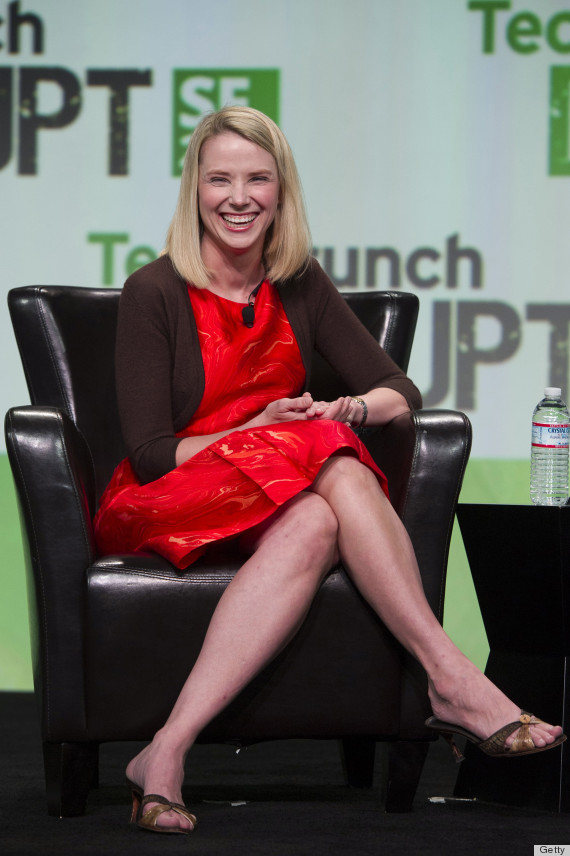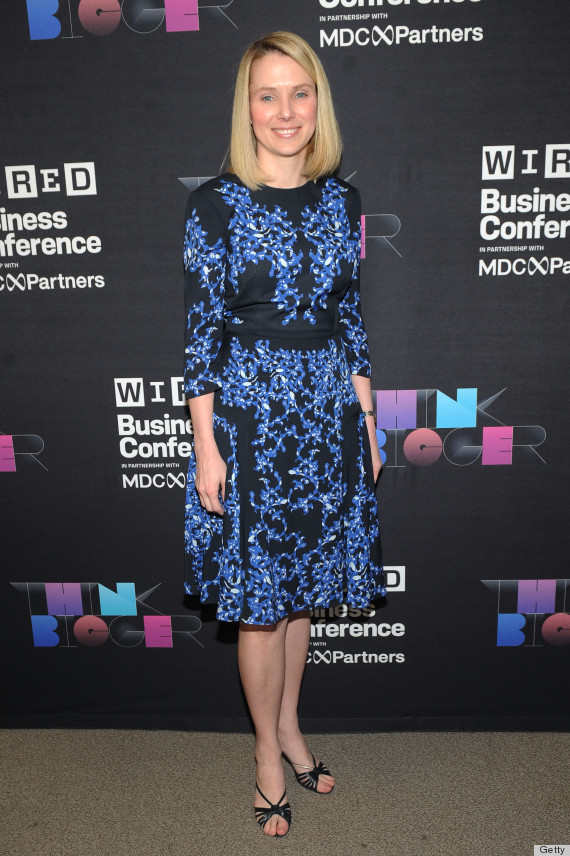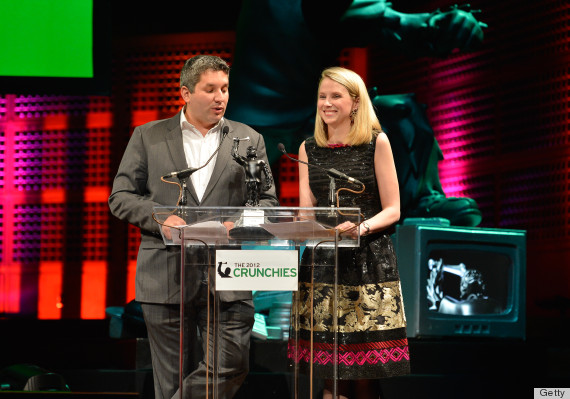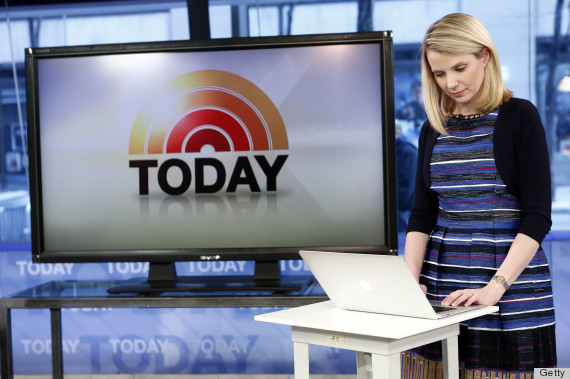 What other powerful women choose to wear: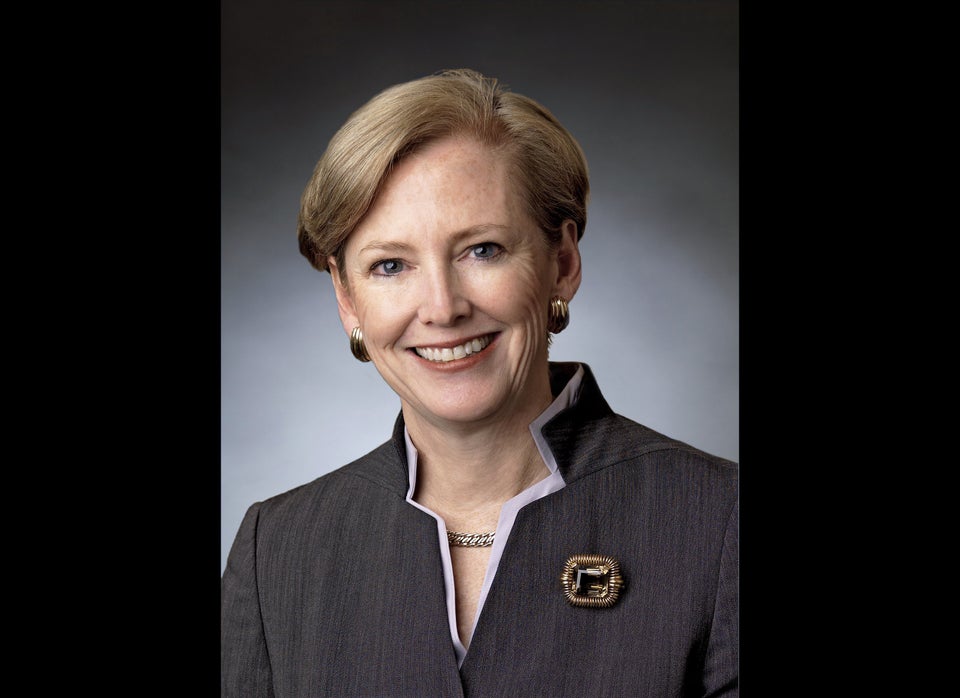 Most Influential Women In Tech
Related