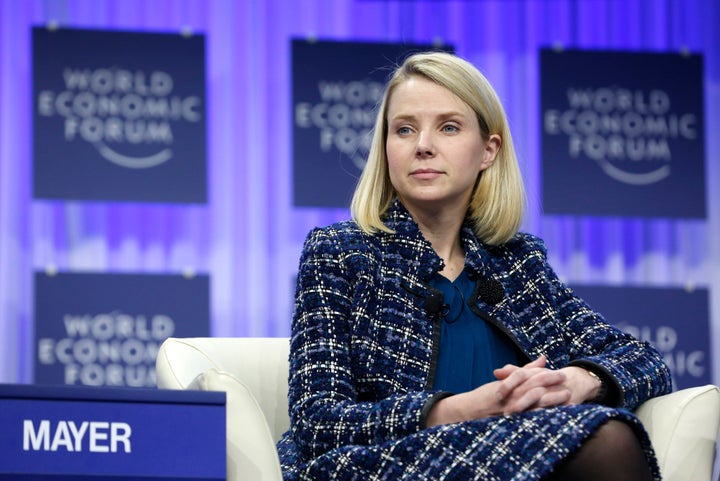 It's hard to run a public company: You're responsible to shareholders on a quarterly, if not daily, basis. When things start to fall apart, or simply seem to, there's often not much to keep the leadership team intact, except, of course, money. 
Yahoo CEO Marissa Mayer is trying something different. Mayer asked her executives for formal commitments to stay at the company for three to five years, according to Kara Swisher at Re/code. The company also hired management consulting firm McKinsey & Co. to help reorganize in an ongoing effort to turn around the sluggish web giant.
From the outside, Mayer's request might seem harsh. It could be viewed as an invitation for any beleaguered executives to rush the exits. But experts say it could be a good move for the company -- if enacted in the right way with the details handled carefully.
Yahoo is a company with a lot of long-term strategic issues, and fixing them is likely going to require a dedicated team committed for the long haul. Requiring a team to pledge allegiance isn't necessarily a bad thing, as long as the incentives to stay outweigh the sting of reduced control that a commitment like this requires.
"There are basic motivational needs," Caroline Webb -- the CEO of Sevenshift, a consulting company that helps clients use behavioral science to improve their professional lives -- told The Huffington Post. "You are inherently restricting someone's autonomy, so you better be making this feel like a great act of belonging."
Michael Useem, the director of Wharton Business School's Center for Leadership and Change Management, thinks the move shows that Mayer is thinking beyond how shareholders are going to react to the next quarter's results, and toward building a stable leadership foundation for the company's goals.
"It's a good leadership move, probably, in that we all say we want people in the private sector to think more long term than the equity market would demand," he said. "It's not unknown to do this, but it is rare for this to become a formal policy of the CEO. For all we know maybe Marissa is ahead of the curve." 
Then again, he noted, for this kind of move to work, Mayer has to commit equally to her executives and promise that their jobs are secure for the same length of time. It's unclear just how Mayer has approached her executives about this, and what kind of compensation executives might receive if they decide to stay.
Regardless of intention, the strategy definitely doesn't seem to be working across the board. Some people reporting to Mayer have already left, according to Swisher:
Sources said she [Mayer] told senior staff at meetings in late August and early September that they had to either verbally or in writing make the promise to remain.

That move seems to have backfired a bit, resulting in several major departures recently, including European boss Dawn Airey, marketing and media head Kathy Savitt, development chief Jackie Reses and many others to other jobs.
Swisher also reports that two more executives are likely to leave soon.
Yahoo did not immediately respond to a request for comment.
Calling all HuffPost superfans!
Sign up for membership to become a founding member and help shape HuffPost's next chapter