 Some women bloggers and academics were incensed that the 37-year-old Mayer, who recently became a mother, would reduce workers' opportunity for greater work-family flexibility.
Now, several former Yahoo employees are coming forward in support of Mayer, saying that some of the company's employees took the leniency around telecommuting too far. "Mayer has found out just how dysfunctional the company can be," said one former online editor at Yahoo, who recently left the company and agreed to speak to The Huffington Post on the condition of anonymity.
"I agree with what she did. Many workers were milking the company," the former employee told HuffPost. Workers were abusing the policy on working from home, the former employee said. "There was a ton of flexibility, and I remember several times going to ask my manager a question -- and he was nowhere to be found."
In an interview with Business Insider, a former Yahoo engineer recalled a similar situation at the Internet company.
"For what it's worth, I support the 'no working from home' rule," the engineer told the news site. "There's a ton of abuse of that at Yahoo," the former employee reportedly said, leading to "people slacking off like crazy, not being available, spending a lot of time on non-Yahoo projects."
Yahoo spokeswoman Lauren Armstrong declined to comment, saying only that the company does not publicly discuss internal matters.
Since taking the reins at Yahoo in July, Mayer has tried a number of tactics to help revive the struggling Internet giant, which has seen revenue decline for the past three years. Mayer is the company's sixth CEO in six years, and brings 13 years of experience at Google to her new position. Taking a page from her alma mater, Mayer introduced free food to lure workers back to the office. Google, like many Silicon Valley tech companies, doesn't have a formal policy on working from home, but does encourage in-person collaboration among its workers.
"Speed and quality are often sacrificed when we work from home," the memo said. "We need to be one Yahoo!, and that starts with physically being together."
Some current Yahoo workers applauded the company's move, saying it was a much-needed corrective to the firm's lax culture. "We are fighting to stay relevant. So getting your ass into the office and working on projects is not too much to ask. If you don't like it well too bad, the exit door is over there," said one commenter on the question-and-answer site Quora, who claimed to have worked at Yahoo for four years, Business Insider first reported.
Advocates of workplace flexibility have responded negatively to the policy change.
"What's really troubling about this is that a technology company can't figure out how to collaborate remotely," Kate Lister, president of the Telework Research Center, said in an interview with Bloomberg.
Other supporters of telecommuting have similarly condemned Yahoo's move, arguing that while the firm may have struggled to manage its virtual workers, introducing a zero-tolerance policy on working from home is not the answer.
David Hansson, a partner at 37signals, a producer of corporate collaboration software, said he expects that the least talented of the company's remote workers, who have the fewest employment options outside Yahoo, will comply with the new rules. However, he said, policies like this one hurt motivation, and the new rule may push the most talented telecommuters toward Yahoo's exits.
"Why on earth would Yahoo's top telecommuters stick around, given the wonderful alternatives available to remote workers today?" Hansson said, referring to the many tech companies that support employees working from home. "No, they're simply going to leave, and only those without options will be left behind and resentful."
Around 25 percent of employed Americans report that they work from home at least some hours each week, according to the Bureau of Labor Statistics. Sixty-three percent of employers said last year that they allow employees to work remotely, up from 34 percent in 2005, according to the Families and Work Institute, a nonprofit group studying the changing workforce
"Yahoo management doesn't have a clue as to who's actually productive and who's not," Hansson told HuffPost. "In their blindness," he said, "they're reaching for the lowest form of control a manager can assert: Ensuring butts in a seat for eight hours between 9 and 5."
Still, another ex-Yahoo employee, former ad tech executive Michael Katz, told Business Insider that ending the company's work-from-home policy was something Mayer "absolutely" had to do. (Click over to see Katz's full comments.)
"[Mayer] is probably expecting that she'll lose some good people," said Matt Marx, a professor Strategic Management at Massachusetts Institute of Technology's Sloan School of Management. "But that's a risk she's willing to take."
"If she's wrong, she'll get fired," Marx told HuffPost, noting the rapid succession of CEOs at the company in recent years. "Yahoo has never hesitated to fire people."
Are you a current or former Yahoo employee? We'd like to hear from you. E-mail nhindman@huffingtonpost.com
Related
Before You Go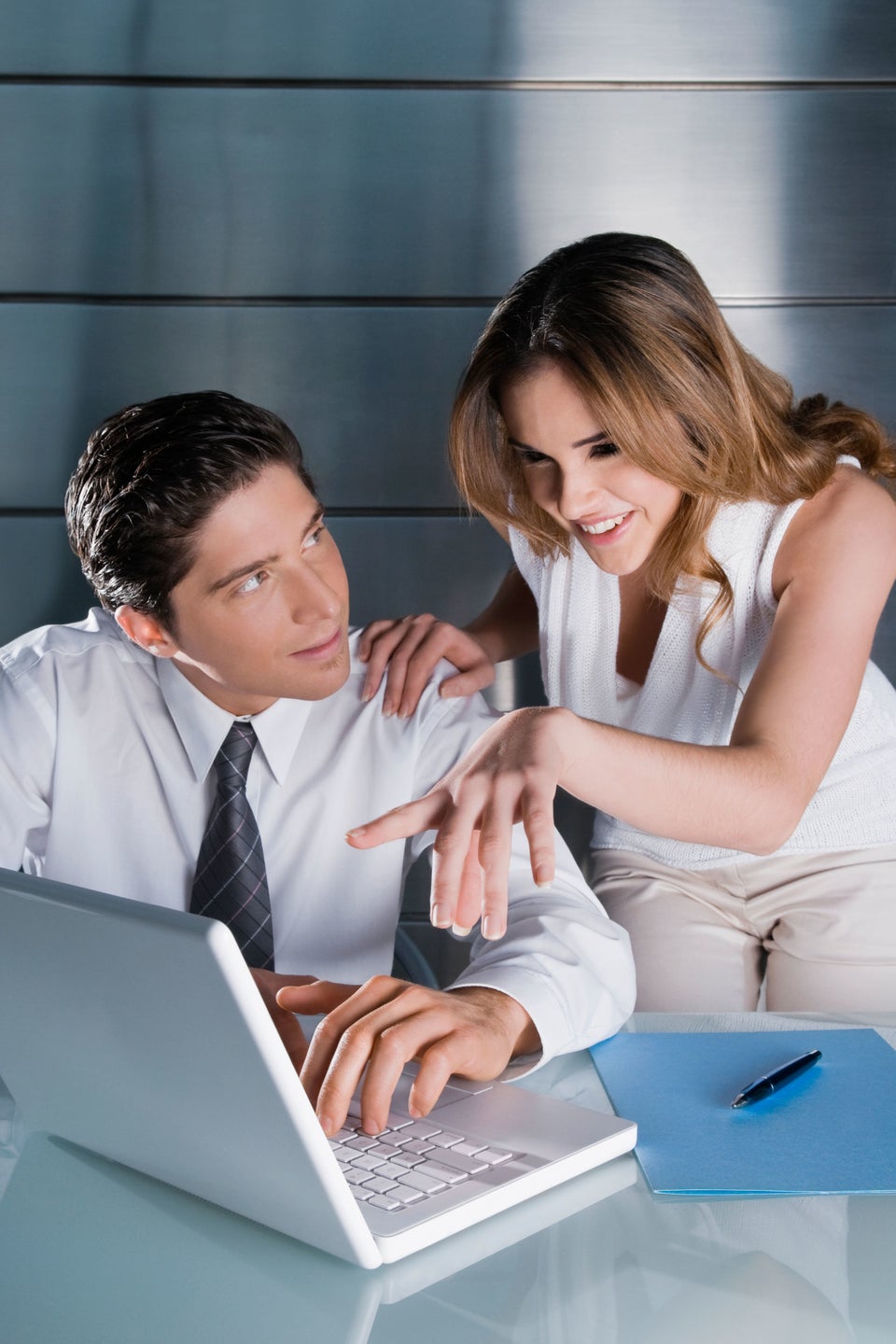 Jobs Where Workers Are Most Likely To Have A Fling
Popular in the Community