So Yahoo just reported its quarterly earnings! Let's go to CEO Marissa Mayer for all the exciting details!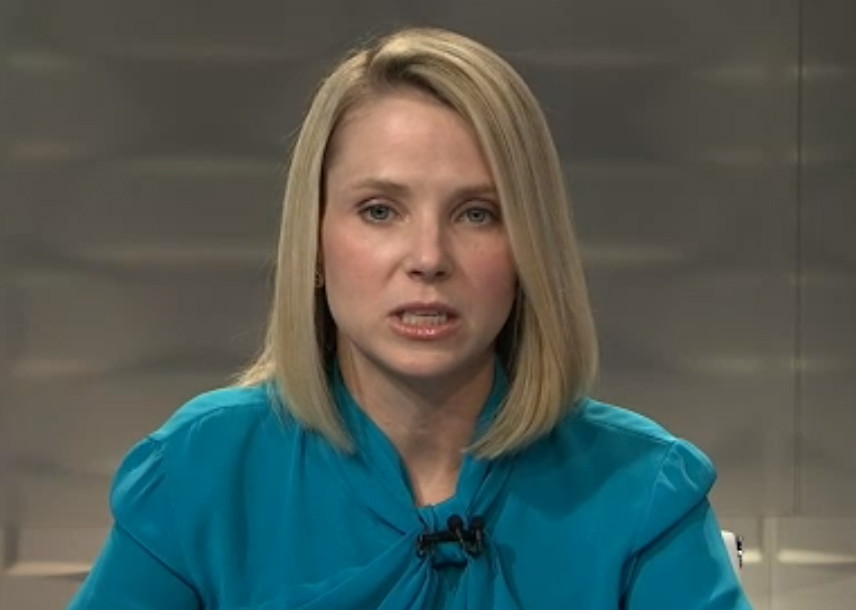 This is a screenshot of the live stream of Yahoo's earnings webcast on Tuesday afternoon, which was apparently recorded in the bathroom of the lobby of the Bratislava Sheraton.
To be fair, this is just one instant from a video in which Mayer did not constantly look like her kitten had just drowned.
But she has plainly seen happier days. And the call was surely a grim slog for Mayer, now 18 months on the job of reversing this Internet behemoth's sinking fortunes.
Mayer warned her task would take years. Yahoo's revenue fell 6 percent in the fourth quarter from a year ago, and profits were down, too, once you strip away the proceeds of some patent sales. Alarmingly, Yahoo's ad revenue is sagging even as the industry expands around it. Mayer also had to admit that one of her key hires -- former Chief Operating Officer Henrique de Castro, who was chucked overboard last week -- was "regrettable."
The company's stock price was down 7 percent on Wednesday morning.
So, yeah, this picture sort of says it all.
(h/t to BuzzFeed's Matt Lynley, who tweeted another great Mayer screenshot Tuesday afternoon, inspiring this post.)