Marissa Sargeant admits her 14-year-old son did a bad thing when he allegedly shoplifted, but she doesn't think he deserved to be roughed up by cops during his arrest.
The arrest happened last Tuesday when the boy -- whose name has not been released -- allegedly shoplifted goods from a Walmart in Tullytown, Pa., with two adult relatives.
"What he did was wrong. He was coerced by a 19-year-old. He does know better," she said, according to the New York Daily News. "The picture speaks a thousand words."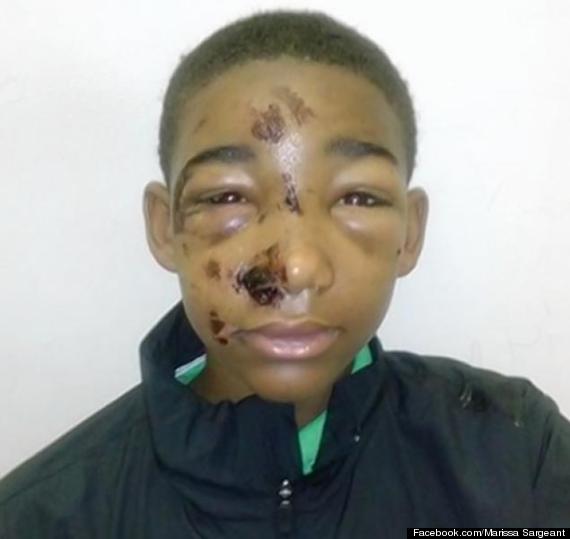 Bucks County District Attorney David Heckler said the officers yelled warnings at Sargeant's son before firing a Taser to subdue him. Police said the Taser struck the boy in the face and, since his hands were in cuffs, he fell face-first without being able to brace for the fall.
Sargeant doesn't buy the story.
She suspects the officers hit or kicked her son and then told him not to tell anyone before they took him to the hospital.
"I just want some justice. I even pray for the police officers because they need help," she told NBC Philadelphia.

Tullytown Police Chief Dan Doyle said that a thorough review of the incident is underway but dismisses Sargeant's police brutality allegations and social media campaign.
Related
Before You Go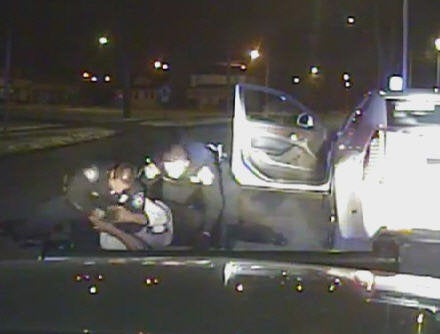 Police Brutality Incidents
Popular in the Community