Who's the next great fashion designer? We're on the lookout this New York Fashion Week for the lesser-known or up-and-coming stars who are creating clothing and careers worthy of some praise and closet space. Although they aren't household names yet, we're so impressed with their skills that we bet they will be soon. Check out "The Fresh Faces of Fashion" for the scoop on the designers we believe are the next big thing.
While Marissa Webb's name might not ring a bell, her designs definitely will. Webb is the former head of womenswear design at J.Crew and currently the creative director at Banana Republic. So basically almost everyone owns something that Webb as created. Nevertheless, it's her eponymous private label that has held our attention since launching in Spring 2013. From its androgynous-yet-sexy suiting to its easy-yet-elegant separates, Webb's designs should be at the top of every stylish career woman's must-have list. And she proved that point once again in her Fall 2015 collection.
We caught up with Webb before her show on Thursday for a quick chat.
HuffPost Style: Tell us a little about the woman you're dressing -- who is she?
Marissa Webb: The DNA of the label is a mix of the high and the low, as well as a combination of menswear with the feminine. And this season I'm calling it "Bianca And The Boys Club" -- as in Bianca Jagger. I'm really pushing the proportions a bit more. It has men's tailoring but it still has that softness for a power woman, so it's like being a part of the boy's club.
HPS: Do you have any pre or post show rituals?
MW: I'm so not glamorous. Everyone else has spa treatments or whatever -- but for myself I'm just running over looks again in my head.
HPS: What stars would you love to see wearing your designs?
MW: Really just every woman. I'm not one of those star stuck kind of people -- except Whoopi Goldberg just showed up and I'm kind of obsessed with her because she is amazing!
HPS: If you could go shopping with anyone (alive or deceased) who would it be?
MW: Pharrell. I love his style. I think he and I have a similar style. I love top hats. I have more ties and blazers than most men. And I think we would just get along very well.
This interview has been edited and condensed for clarity.
Here's a look at Webb's Fall 2015 collection. What do you think?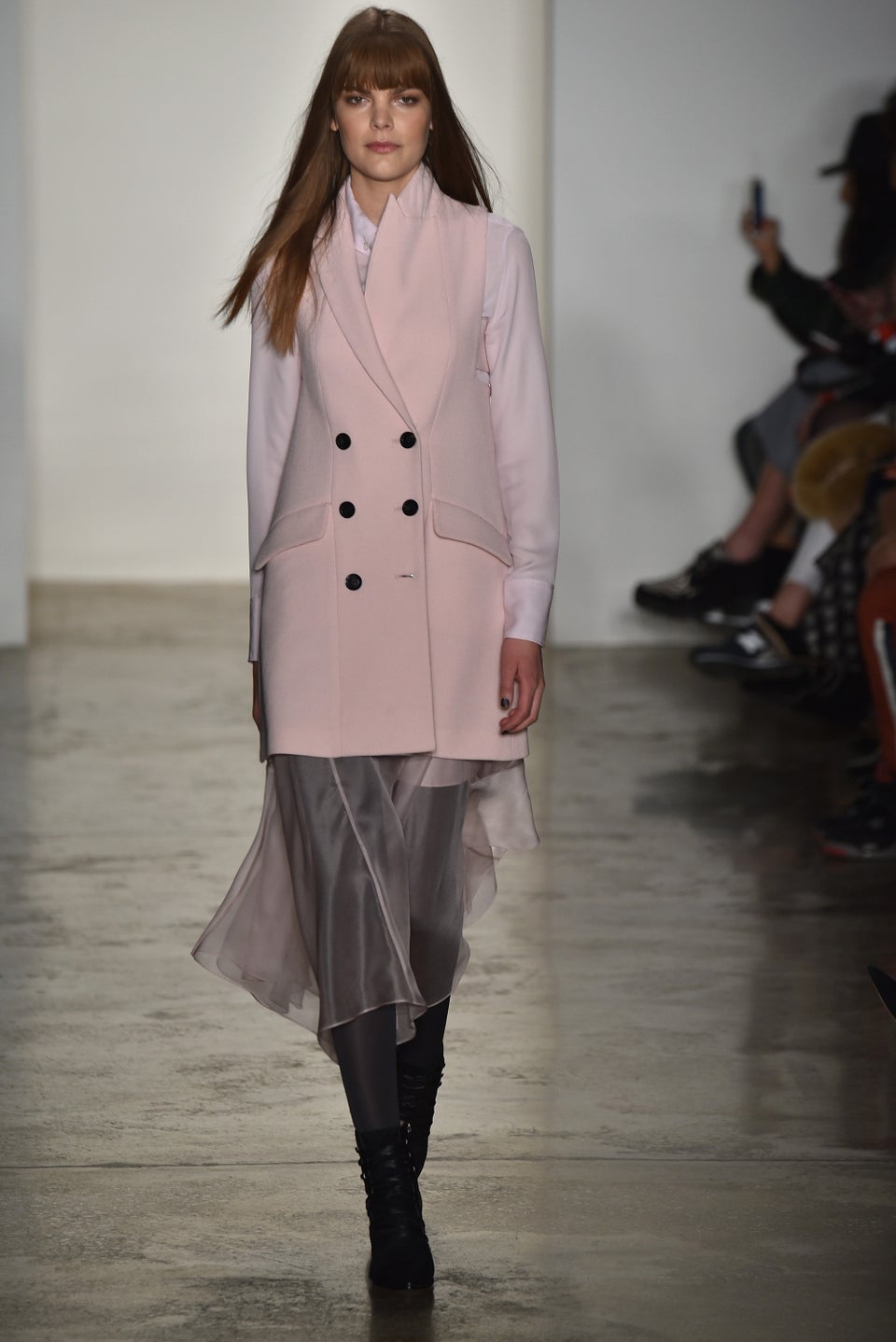 Albert Urso via Getty Images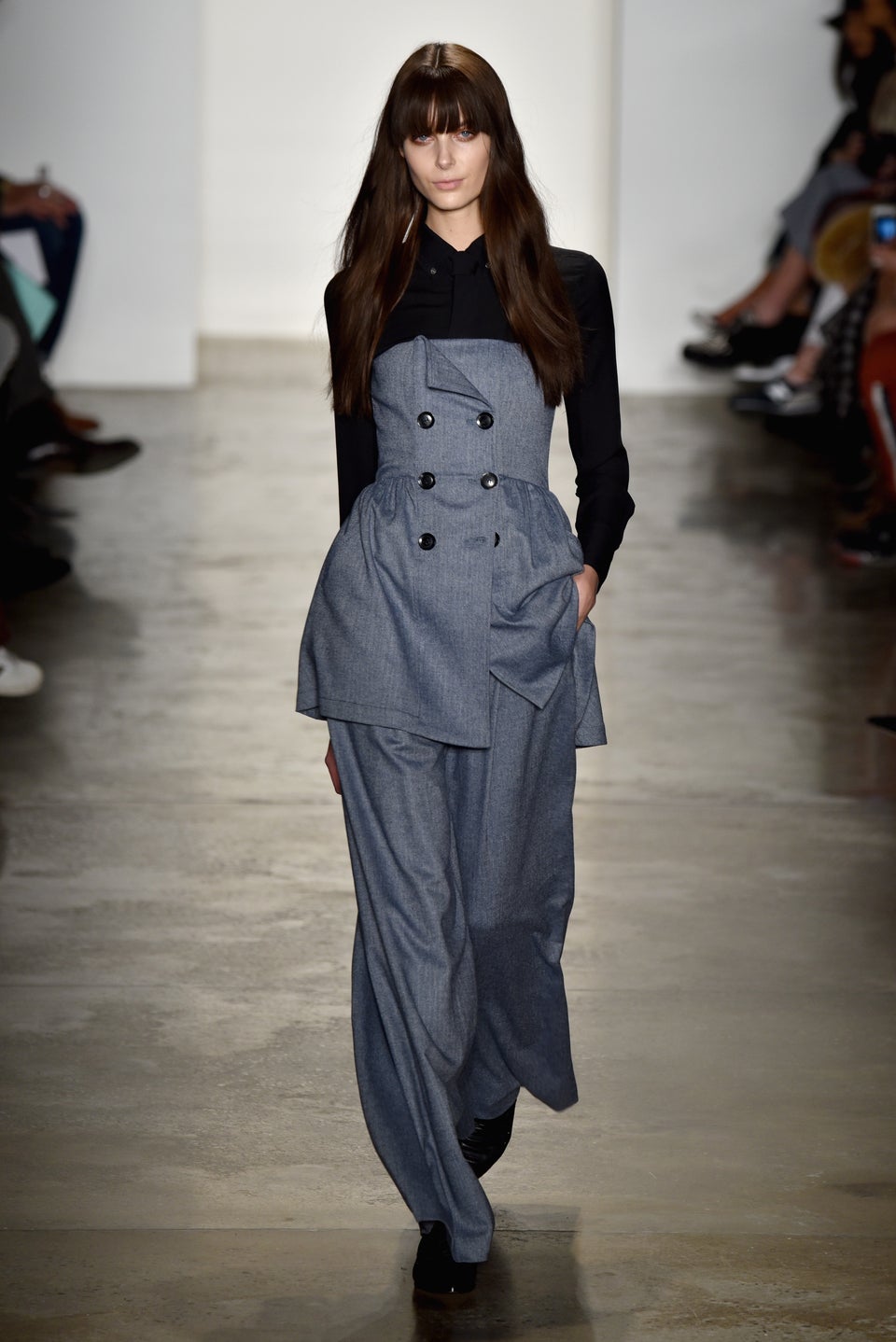 Albert Urso via Getty Images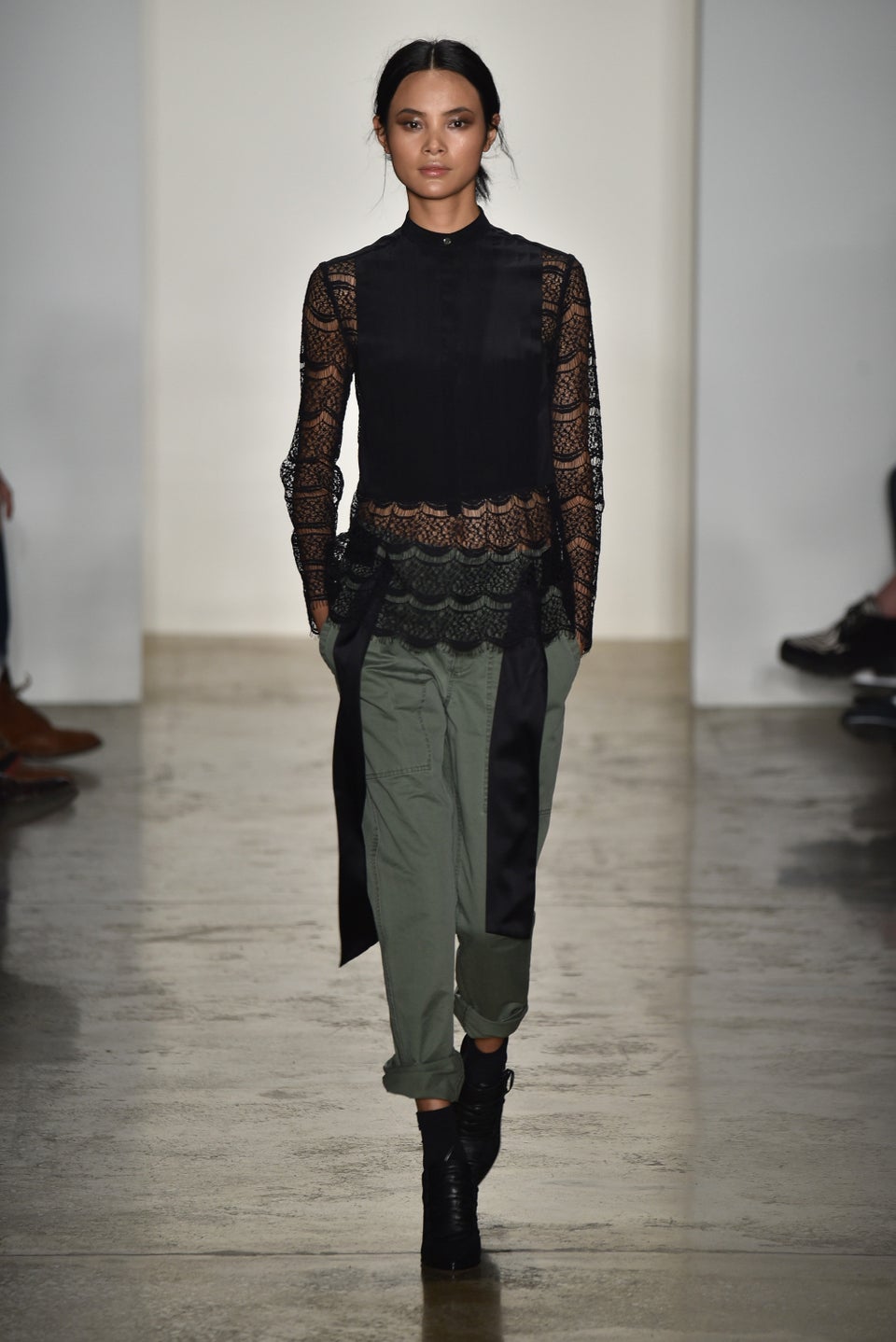 Albert Urso via Getty Images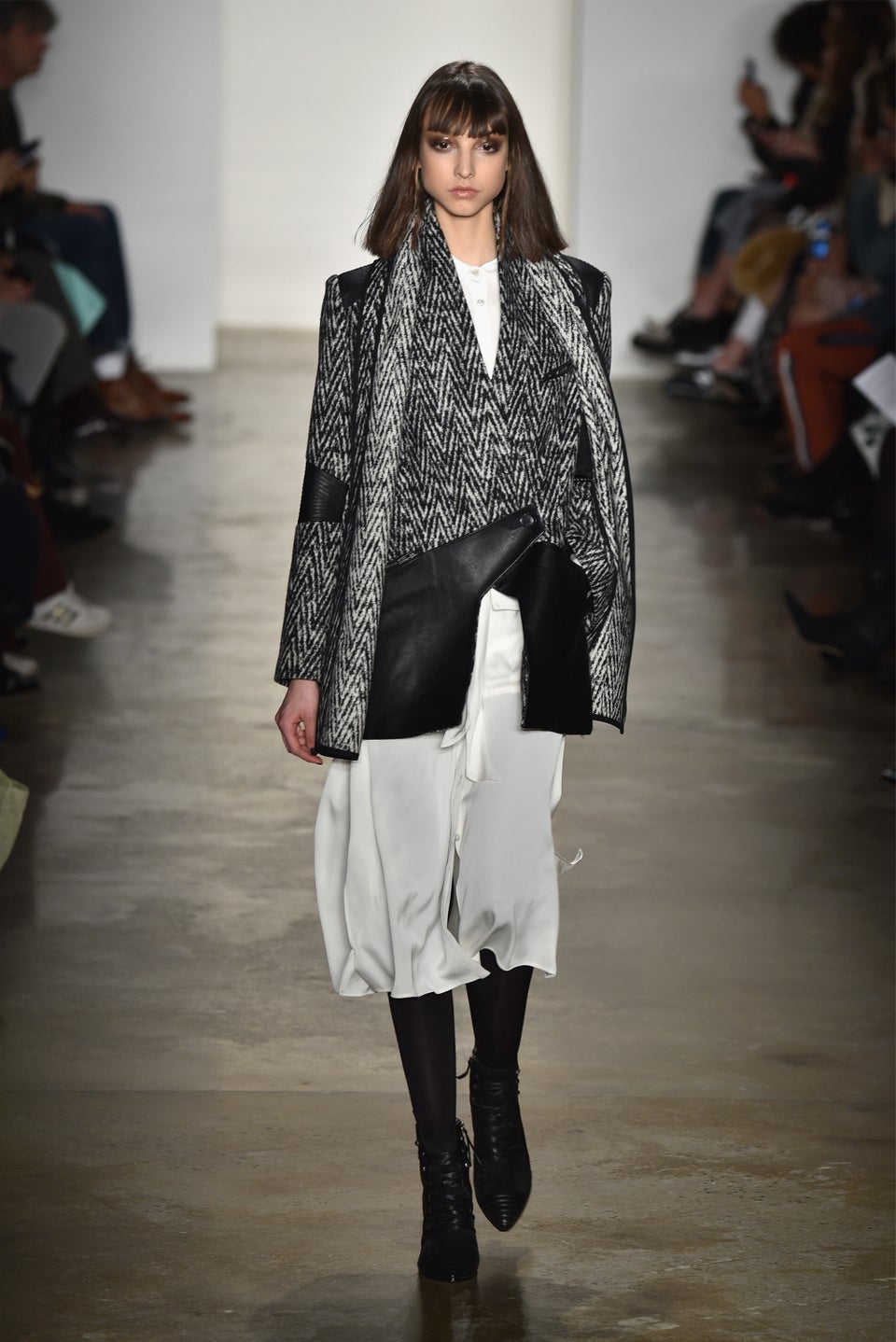 Albert Urso via Getty Images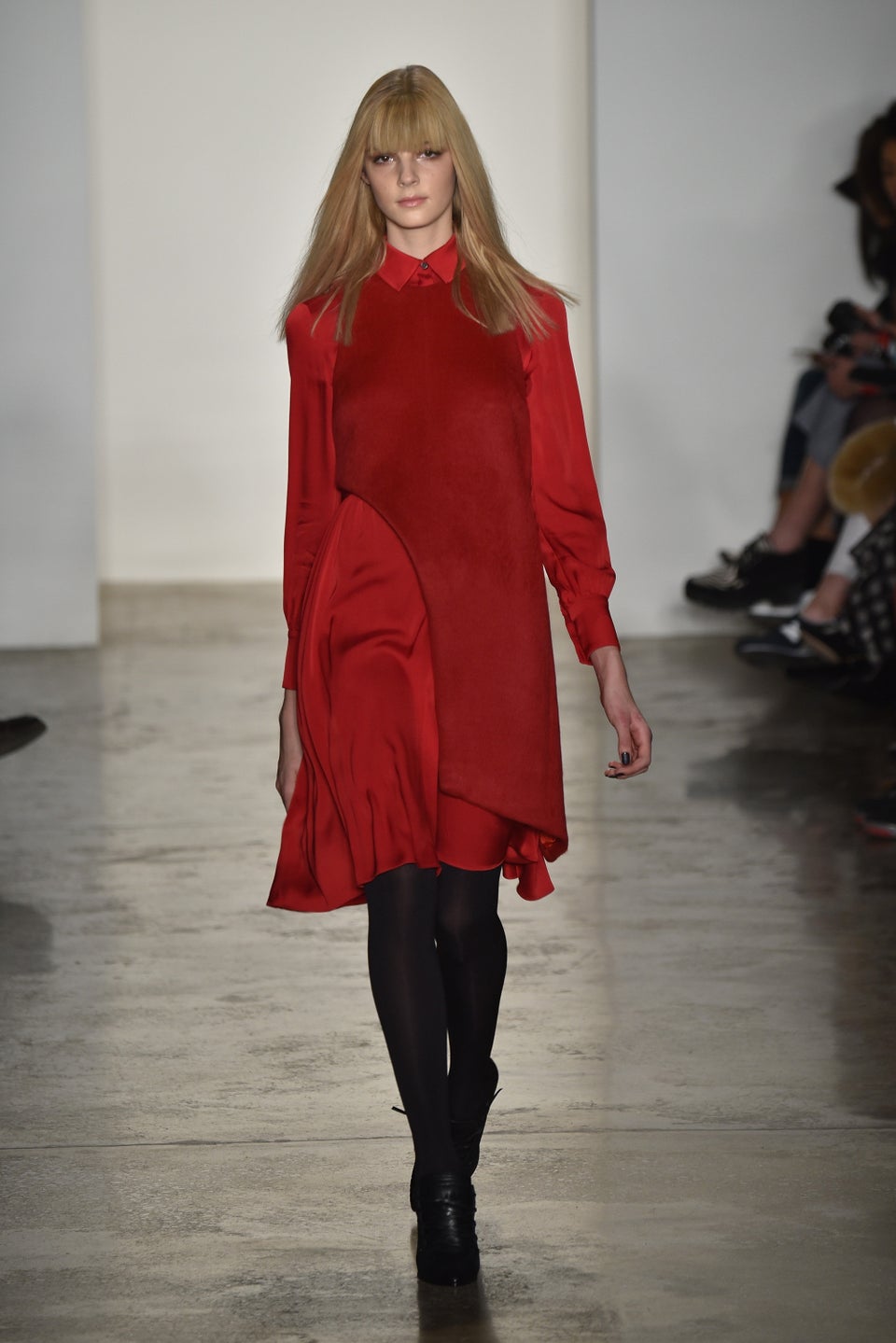 Albert Urso via Getty Images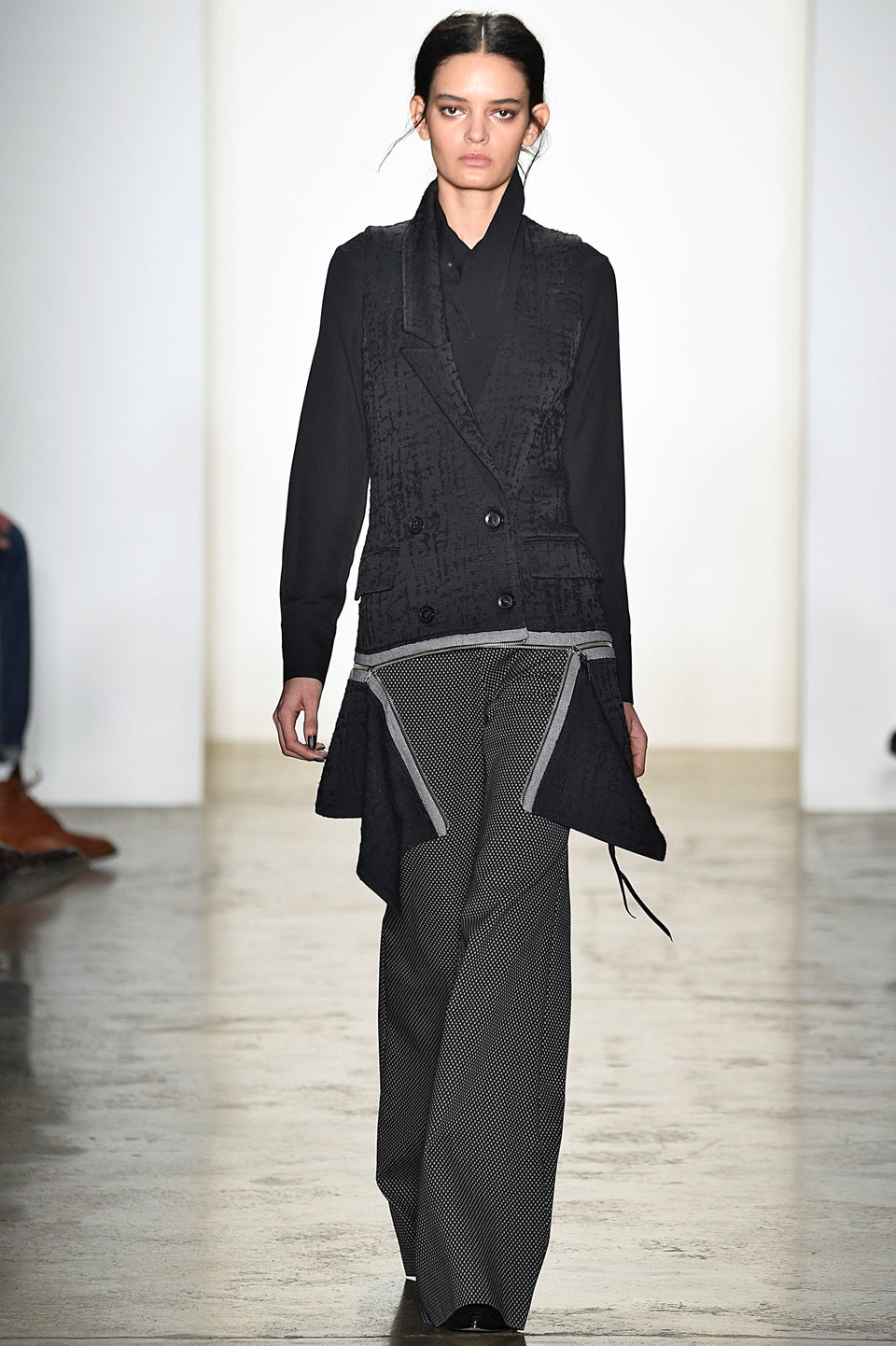 Etienne Tordoir via Getty Images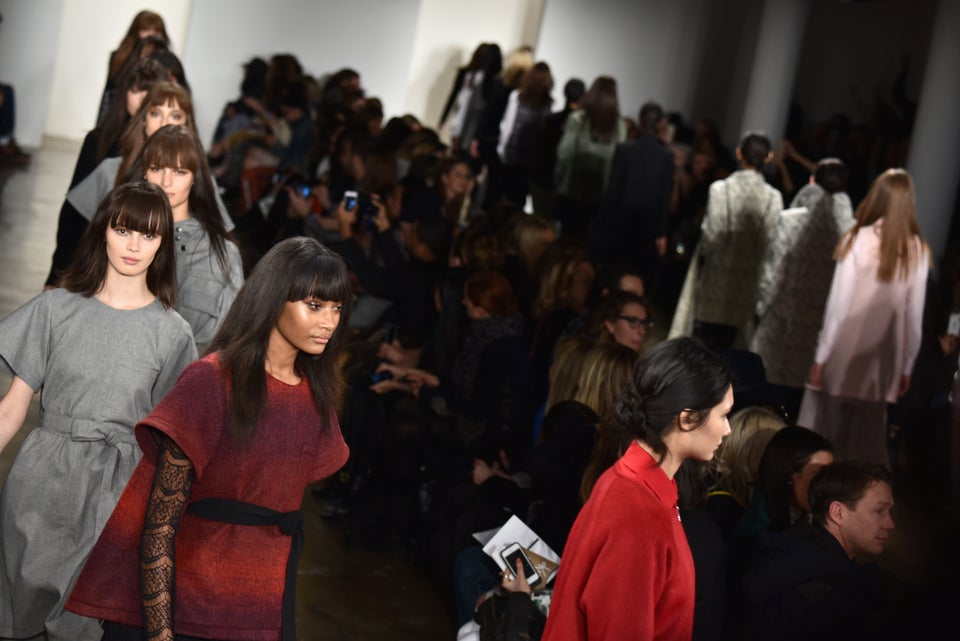 Albert Urso via Getty Images
Designer Marissa Webb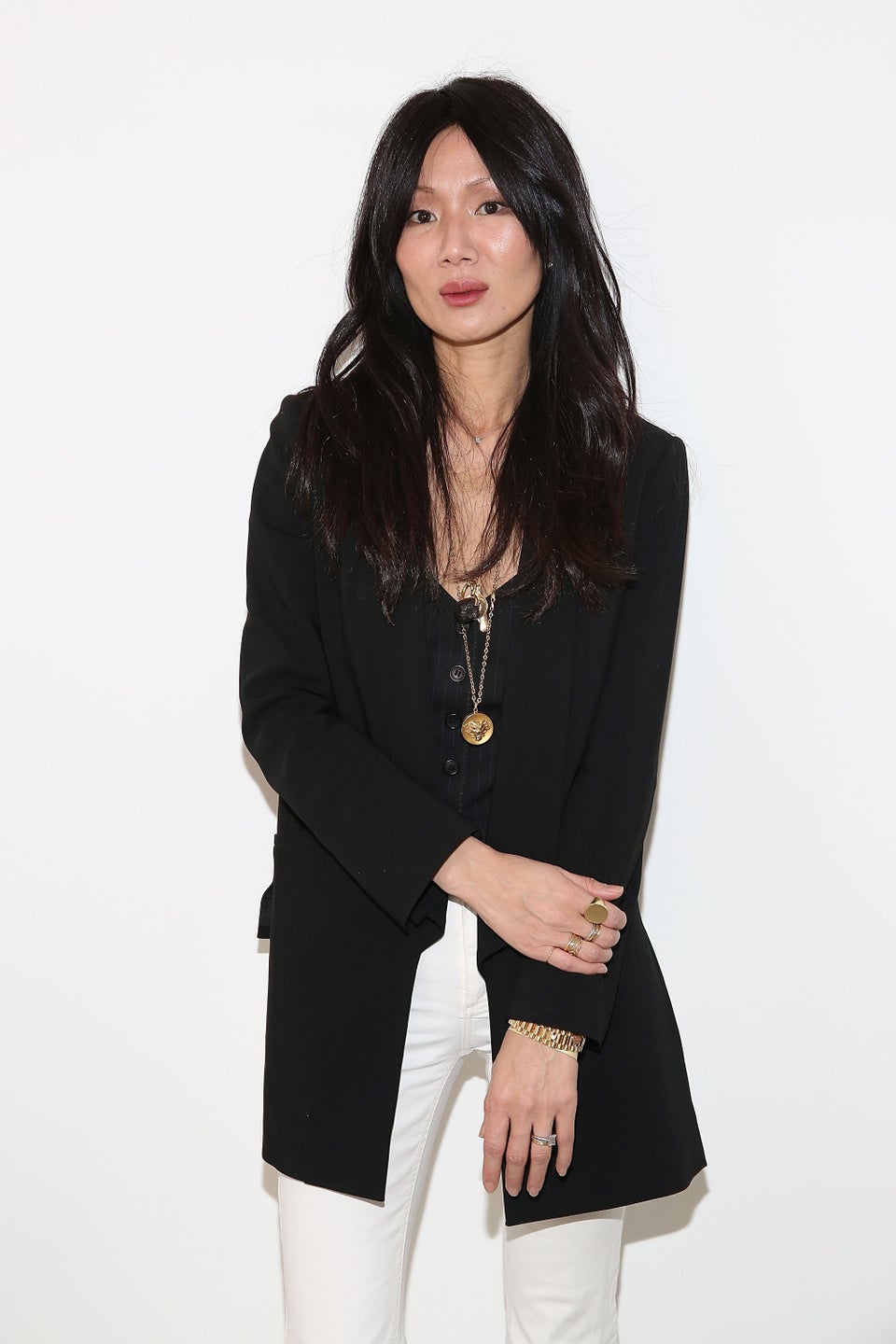 Mireya Acierto via Getty Images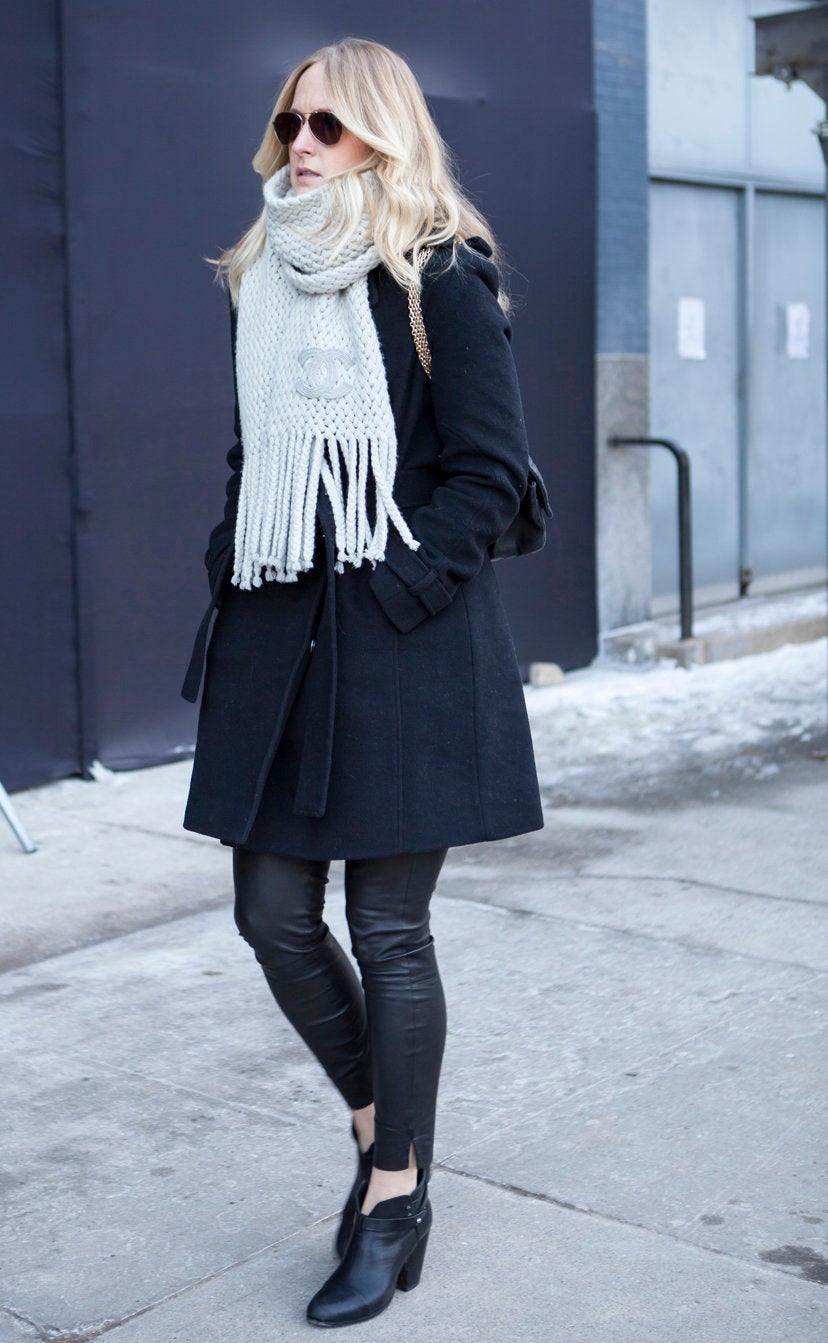 New York Fashion Week Street Style