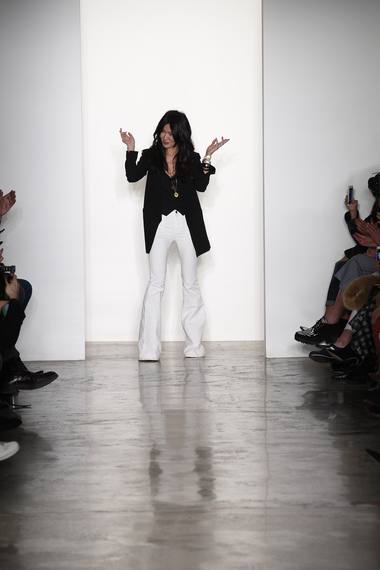 One glance at Marissa Webb's 2015 New York Fashion Week collection and it was clear to me that her dedication to impeccable tailoring has not waned.
Presenting garments that embodied femininity with a hint of masculine edge, Webb's runway collection quite literally meant business by delivering new meaning to old classics.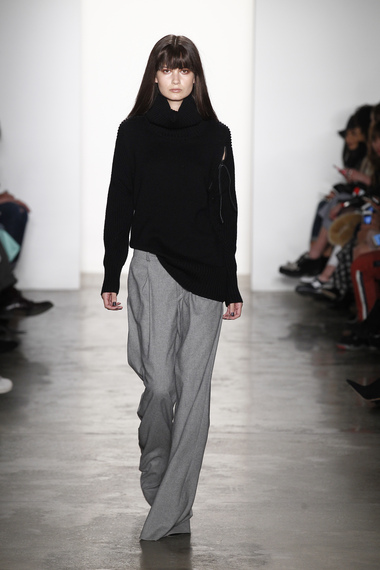 Mixing highly structured pieces, with whimsical softness and flow, Webb's minimalist 2015 ready-to-wear presentation took full advantage of the quintessential modern woman's predilection not to confine herself to a "9 to 5" uniform. With a design aesthetic that blends and juxtaposes elements of architecture and nature, Marissa's collections never fail to employ a playful feminine elegance that is nothing short of an ode to the modern day woman. From delicate separates that were draped in silky perfection, to a pink Italian crepe suit that was made for power players, Webb has successfully found the equilibrium between free flowing luxe texture, and tailored, masculinity.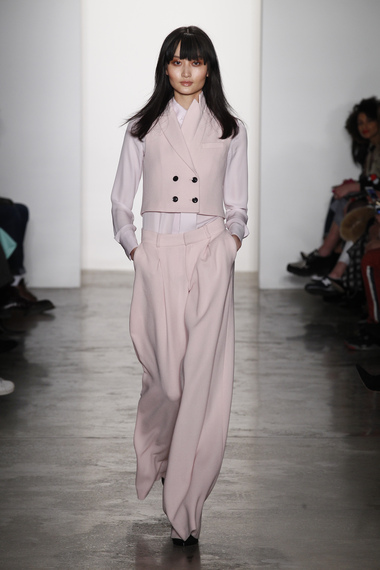 With "borrowed from the boys" pieces that only flirted with their masculine beginnings by working in subtle sensuality to her blazers and tailored trousers, Webb's collection seemed to be an ode to a more modern-day Annie Hall. With suits that had angular twists that were softened and -- dare I say -- sexy in a sort of I-just-pulled-this-off-the floor kind of way, Webb has undoubtedly mastered the structured, menswear silhouette perfectly by marrying it with whimsical feminine details.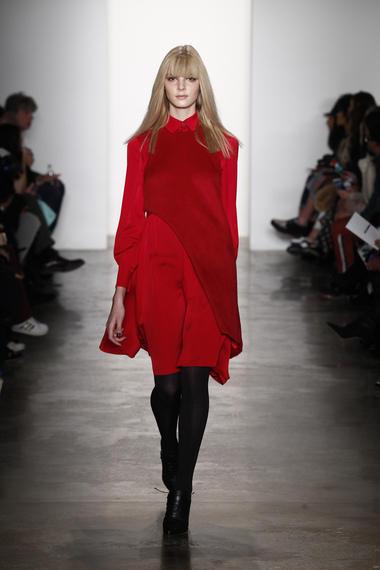 All in all? Webbs NYFW15 menswear inspired Collection once again proved that we can hang with the boys. The real question is, can the boys hang with us?