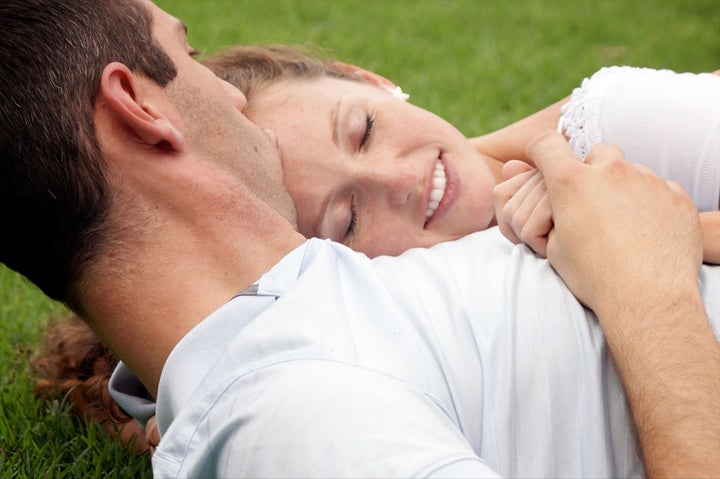 Turns out the smallest gestures can go a long way in successfully combining marriage and parenthood. A report from the National Marriage Project at the University of Virginia and the Center for Marriage and Families found that making your partner a cup of coffee or giving your lover a back rub after a long day at work makes for greater marital happiness.
In examining 10 aspects of modern social life and relationships, ranging from sexual satisfaction to religious faith to shared housework, researchers surveyed 2,870 couples and found that spouses benefit when they practice the "ethic of marital generosity." This virtue basically gets at how husbands and wives go out of their way to be affectionate or forgiving. (Not surprisingly, sexual satisfaction and a sense of commitment were the only two traits that exceeded generosity in contributing to relationship happiness.)
So if bettering your most precious, personal relationship is your goal, seek to give more goodness "freely and abundantly," as these were the qualities the study used to define generosity. Men and women who scored highest on the survey's generosity scale were much more likely to rate being "very happy" in their unions, with such kindliness of particular value to those with children.
In realizing such happiness, partners can start by asking themselves a series of questions: What can you do to go above and beyond what's normally expected of you in contributing to your relationship and household? How can you try to be more affectionate? What little gestures can you make that ultimately foster more happiness in your marriage? How can you show your partner more respect? How can you be more forgiving of your partner's mistakes or failings to date or from here on out?
The more that you can volunteer to take on a task, seek to share responsibilities, and give more goodness, the better both of you will be able to manage the strains of marriage, from the financial to the emotional. And if you have a baby on the way, or are well into childrearing, plan to majorly step up. Researchers found that all of these efforts are even more critical -- and rewarding -- in combining marriage with parenthood.
Related