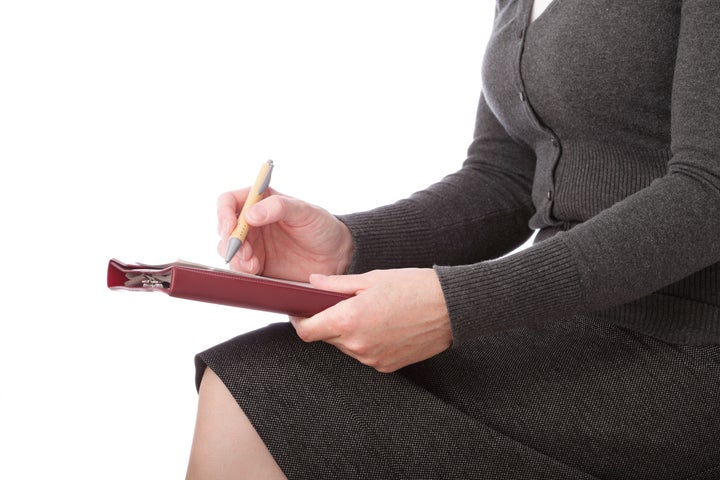 Since my divorce, the question on so many surveys and registration forms -- most often from medical providers -- about marital status has puzzled me. I could check that I'm divorced, but I'm more likely to check that I'm single, which is how I see myself.
The question is rarely "current marital status," so should I check all that apply? Isn't that more about which of life's most stressful events I've experienced?
The more confusing and concerning issue, however, is why this information is being collected.
It can't be so "they" can decide to address me as Mrs. or Miss -- the days of a title so readily determined are long gone, and besides, there's a separate question for that.
I don't think it's so they can decide if they need permission from a husband -- those days are also gone, thankfully.
It can't be so they can decide who the insurance subscriber is -- there's a separate question for that.
It can't be so they'd know who to call if something goes badly wrong during my visit -- there's a question for that too.
Sometimes I'll ask the unsuspecting person at the reception desk why they need to know. I haven't received a coherent answer yet. Mostly I get a shoulder shrug and a look that says, "I have no idea." Sometimes it's just, "We need it." These days I leave the question blank.
The usual form gives check boxes for married, single, widowed or divorced. The 2011 Technorati State of the Blogsphere survey also asks about marital status but modifies the options by dropping the widowed category and adding "living with a significant other." Presumably this was an attempt to capture the un-marital status of people who are not able to legally marry or those who choose not to marry, but it just makes the issue more confusing.
What if you were in a legal civil union? What box would you check then?
What if you were in a committed relationship but didn't live with your significant other?
Just as with registration forms at my doctors' offices, the fundamental question is why is Technorati collecting this information? What legitimate conclusions could Technorati possibly draw from this question given its inherent ambiguities?
Some years ago on a visit to England, my family and I stopped at Fort Nelson, near Portsmouth. It's a Victorian fort, home to the Royal Armouries national collection of artillery. Our tour guide retold a story of a time and motion study conducted by the military on the big gun units. With stopwatches and clipboards, they studied the actions of each man to load and fire a canon and looked for ways to increase efficiency. They discovered one soldier who stood by the canon apparently doing nothing. A little bit of research revealed his role was to hold the horse that had pulled the canon; only problem was the military wasn't using horses anymore. He was an anachronism, a reminder of a bygone era.
True or not, this story serves my point: Asking about marital status is an anachronism. It no longer serves a purpose and is irrelevant. Won't you join me in boycotting this question?