Traveling and taking pictures is a passion for many, but not everyone has the opportunity to see the world from above. Unless, of course, someone does the hard work for us and then gives us portraits of their wonderful and unique view of the world.
Lithuanian photographer Marius Jovaiša seems to be in love with the Caribbean Sea and its surroundings. Jovaiša, the founder of Unseen Pictures, a publishing and marketing company, has previously published books that show aerial photographs and showcase the beauty of places like Belize, Cancun and the Yucatan Peninsula in Mexico. But his latest work is generating particular interest because it focuses on a location that most Americans don't have access to: Cuba.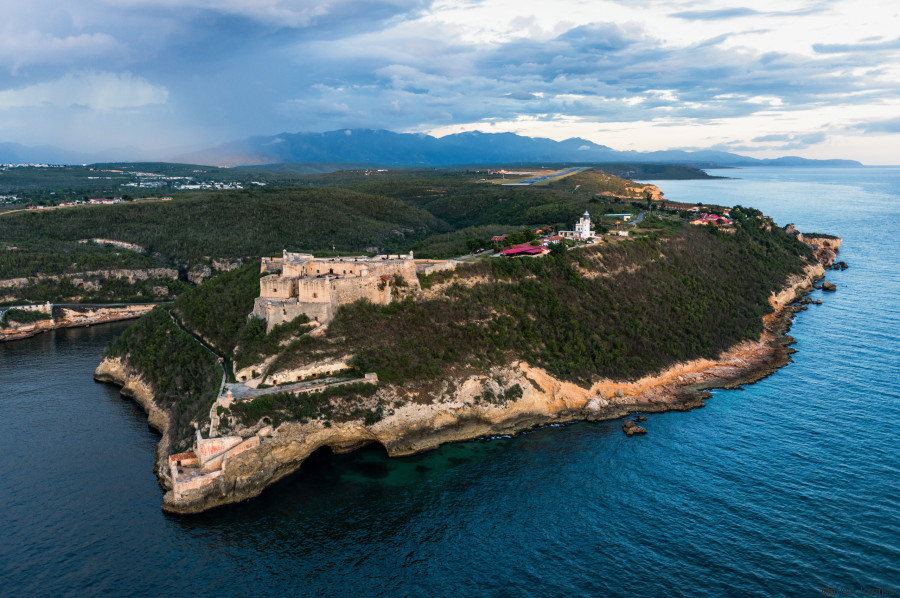 The book, Unseen Cuba, is a project that took five years to come to fruition. After having photographed Lithuania and Belize from great heights, Jovaiša went in search of the next step.
"I went to see Cuba and realized that nobody has been able to take aerial pictures of that amazing country because of [a] secretive political regime and technical difficulties," Jovaiša told HuffPost via email.
"I thought it would be awesome to try to become the first man on the planet who could convince the Cuban government to give permission for such an endeavour," he continued, adding that he always hoped a book like this would attract the attention of many countries.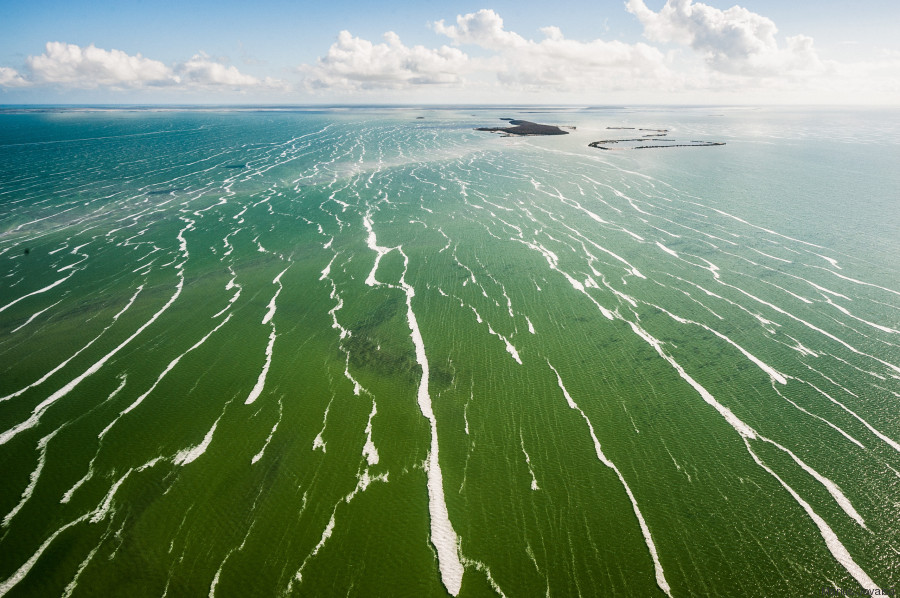 Jovaiša explained that aerial photography in particular is something that began to interest him 12 years ago.

"It was a combination of my attraction to all types of adrenaline sports (like paragliding, skydiving, bungee jumping, wakeboarding, snowboarding, surfing, etc.) and a passion for photography," the 41-year-old said. "Being airborne opens up incredible opportunities for exploration and unique imagery. On top of that, I always make sure that all the photos are taken during the most beautiful part of the day: early in the morning or late in the evening when the sun is low, the shadows are long and the colors are stunningly strong and powerful."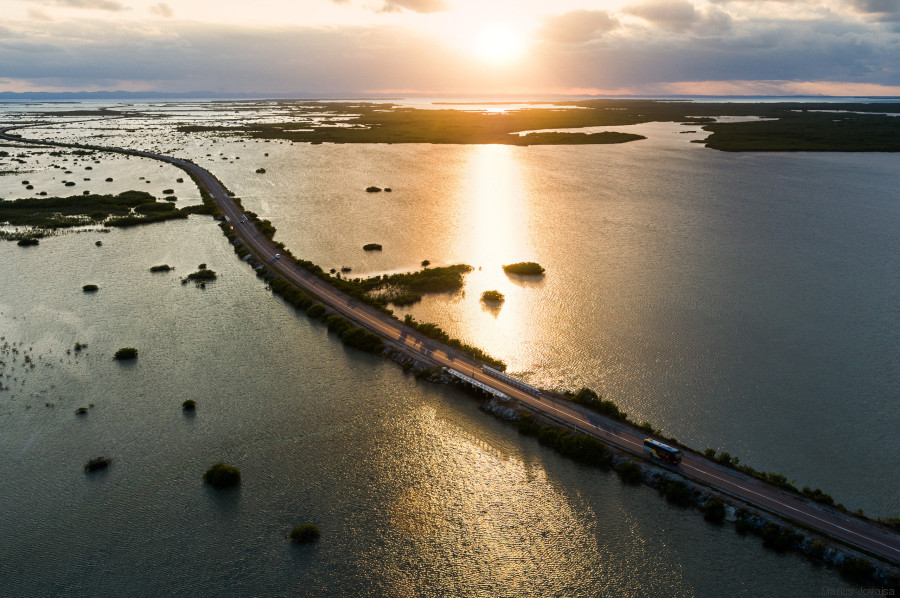 But with Cuba, the challenge of taking aerial photographs was even greater. With his own resources, Jovaiša had to buy an aircraft to fly over the island and allow him to capture the landscapes. Anywhere else in the world, renting a helicopter could have been a good option -- but not in the island country, where the only helicopter rental service was located in Havana and offered an oversized, Russian-made MI-8 helicopter that, he says, wasn't "viable to operate in all country."
"After being granted the principal permission to take aerial photos of Cuba, the major issue was what to use for getting airborne," Jovaiša explained. "In other countries I would always find a little plane or an ultralight to rent but for Cuba I needed to buy my own airplane."
The photographer ordered an ultralight aircraft from Australia and had it shipped by sea to Cuba. Then, he said, "it took a lot of time and effort to get it certified and prepare a local team of [a] pilot and mechanic to operate it."
The results of the time-consuming process and the $1 million investment were outstanding. The images Jovaiša was able to capture show a unique perspective of Cuba -- its immense coasts and green valleys as well as its picturesque towns and magnificent buildings, captured in a series of photographs that would leave anyone speechless.
The Lithuanian photographer himself was amazed by the aerial view of the Latin American country.
"Amazing views of the Baracoa city and its surroundings are deeply imprinted in my mind," Jovaiša said. "I like Trinidad and Playa Ancon in the central south part of the country. Valle [de] Viñales is also among my favorites. Another place of incredible beauty is Cayerias del Norte, east of Varadero, where you find Cayo Las Brujas, Cayo Santa Maria and others."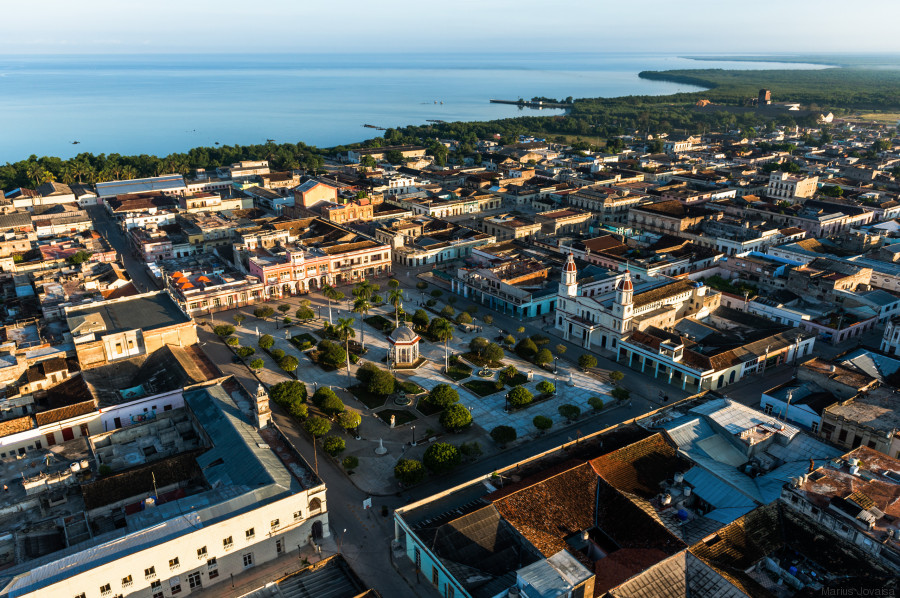 Falling in love with Cuba may be easy for those who have visited the island, but Jovaiša wants those who haven't had the opportunity to set foot in the country to be able to feel the same way through his book. He hopes that people around the world can see the island's beauty through his photos and realize this location's great value.
"Cuba is a wonder of nature and human history, [an] absolutely unique place in the world," he said. "It has an amazing variety of landscapes, both natural and man-made. It is also frozen in time as there have not been very many developments since 1959."
But for the photographer, Cuba is more than that. Beyond the fantastic images, the warmth of the island and its people is something Jovaiša familiarized himself with quite well during his years there.
"The people of Cuba are incredibly sincere, welcoming, warm and tough because of difficult and poor life conditions," he said. "But instead of breaking them, the difficulties made them very strong and inventive. I have made so many good friends in Cuba during those five years. Our team of pilot Roberto Gonzales and engineer Ariel Ortega has become like a family!"
Currently Unseen Cuba has only been published in English, but Jovaiša hopes that next year a Spanish-language edition will be produced.
You can see the aerial photographs of Cuba taken by Marius Jovaiša below, and visit the Unseen Cuba website to learn more about the project and buy a copy of the book.
This is a translation of an April 29 HuffPost Voces article that originally appeared here.
Before You Go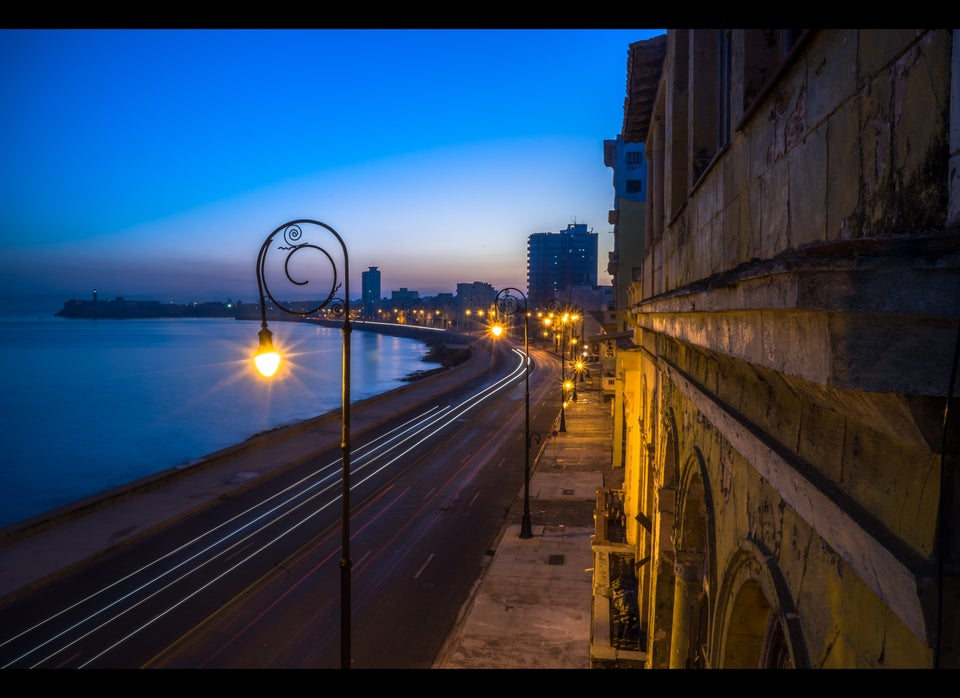 Cuba 2015
Popular in the Community