A Cameroon-born actor says he almost lost an eye on Saturday after a white woman assaulted him at a restaurant in Madrid.
Marius Makon, who is also known as Elton Prince, told the Spanish newspaper El Pais he was ordering coffee with friends when a couple approached him.
Makon said the woman, who police later described as a 32-year-old from El Salvador, told him, "I don't want black people in this place or in front of me."
Makon said he told the woman he'd be leaving in a moment and added, "I don't have any interest in staying near you for long."
The woman allegedly smashed a beer bottle against the actor's head twice, causing cuts and other injuries that required medical attention.
After the attack, other customers helped Makon with his injuries while the restaurant owners called police.
After witnesses identified the suspect, Makon filed a report at the local police station. The woman was arrested, according to The Associated Press, but was released shortly after she provided a statement to police, according to El Pais.
Makon went into detail about the incident on his Facebook page, and said he does not feel any hatred toward his assailant:
Now I am in my house and I look through these images [of my injuries] I do not feel any hate towards the woman. I want to say that I am not angry with her and I don't know why. I am sad that she feels such hate, that she lives with hate. It saddens me that she does not enjoy life, that she doesn't leave a small space in her heart to love.
Spain's Migration Network, a group of nongovernmental organizations and groups fighting discrimination, is asking prosecutors to investigate the incident as a hate crime. However, the Civil Liberties Union for Europe notes that Spain does not have "any comprehensive and united policy against racism."
Before You Go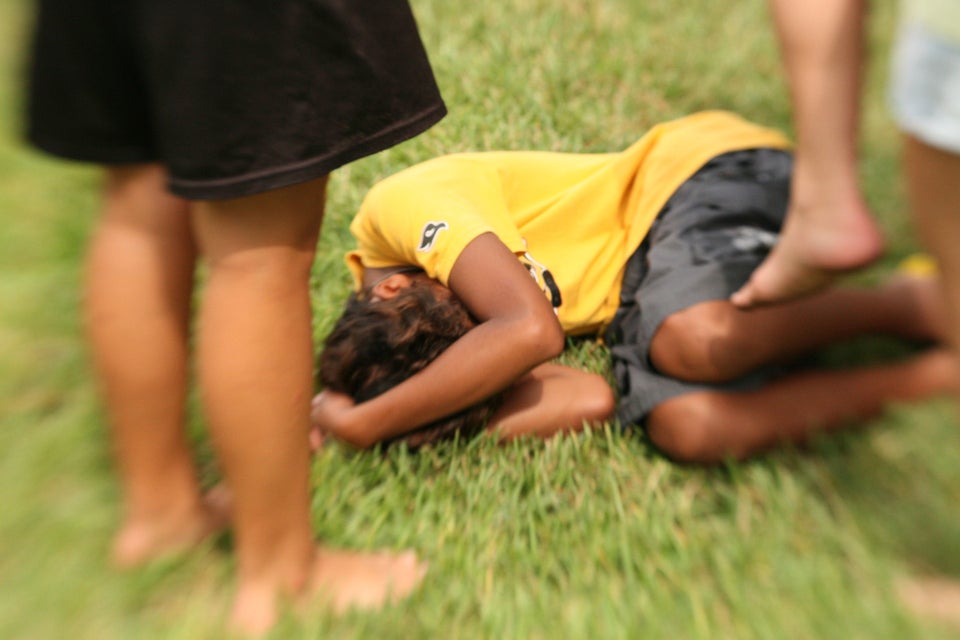 Fighting Racism And Discrimination Everyday
Popular in the Community