Marjorie Salvaterra's images are immediately cinematic. The surreal, black-and-white photos would seem at home in the universe of "Une Femme Mariée," Jean-Luc Godard's 1964 French drama. Mix in a heavy dose of expressive absurdity à la artists-turned-filmmakers Salvador Dali and Man Ray, and Salvaterra's frames could function as stills from a visually stunning, if not entirely fictional movie.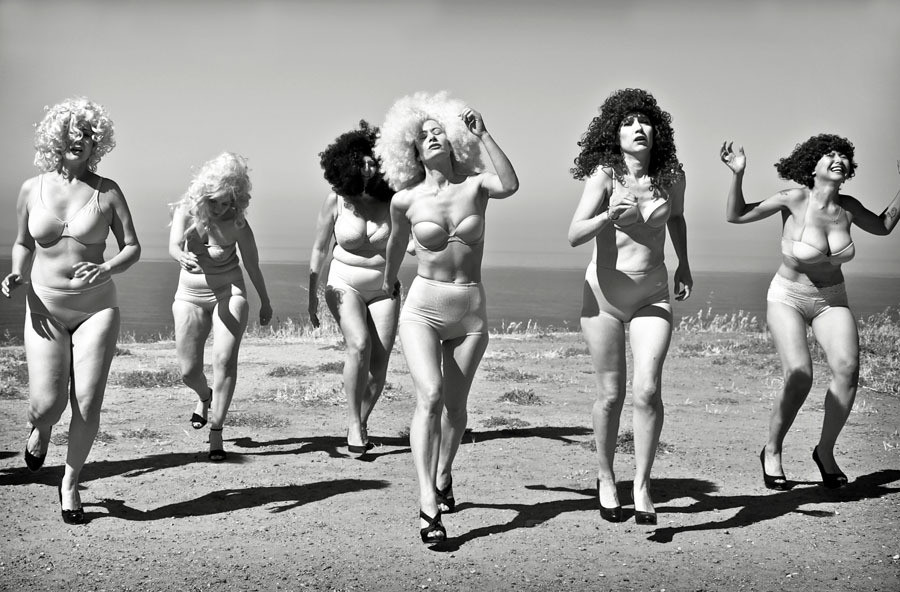 The Janes
The series, "Her," channels this sentiment perfectly. Nude women with impressive curls lay face down in the grass, their black heels puncturing the view. Faceless figures and theatrically coiffed characters wear everything from straight jackets to nothing at all, staring defiantly into the camera in one photograph while hiding their faces behind dark umbrellas in another.
The scenes, despite their bizarre subject matter, manage to transform alien women in deliberately chosen landscapes into eerily familiar narratives. Coupled with the series' statement, themes drop into focus. Fear of abandonment, fear of failure, fear of living an unfulfilled life juxtapose feelings of pride -- in the ability to balance, press on and yearn for more.
I am a decent woman. A pretty good wife -- with a great therapist, otherwise I would've screwed this one up way too many times. A mother -- I think this one I do best except between the hours of 6:15 and 7:30 p.m. and certain whole days at a time. A daughter -- I was a pretty terrible daughter growing up. I'm starting to get the hang of it now that I'm a parent. A good sister. And lastly a friend. To some, the best and to others, impossibly guarded.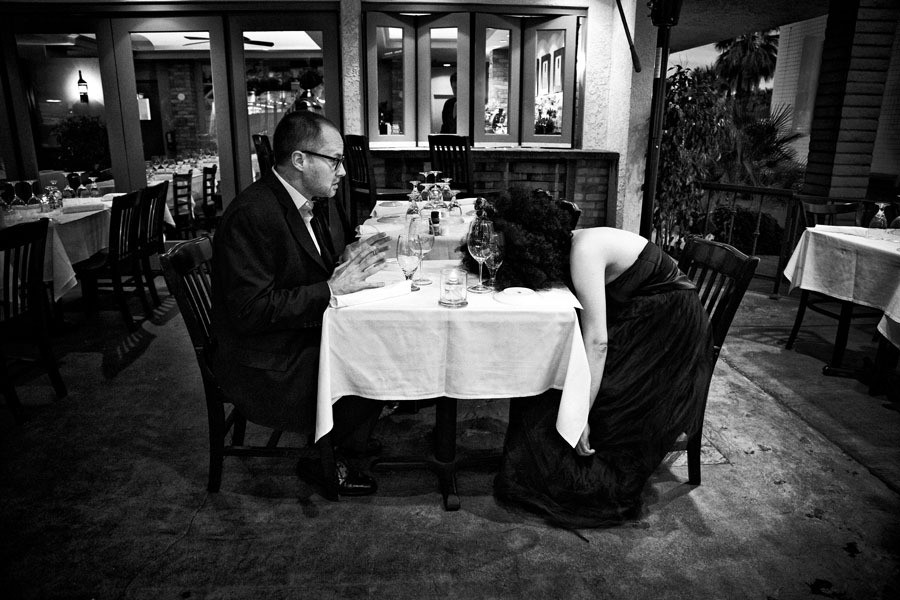 Him
Salvaterra notes the influence of Italian cinema on her works -- others have compared her aesthetic to that of Federico Fellini. She explains further in her statement that the series confronts the "psychology of her age and her gender... through surreal interpretations and exaggerated gestures." Though the surreal is often front and center in the images, the poses and configurations confirm sentiments of womanhood that are universal.
"I'm forty three years-old and I'm trying to grow as a person but so is my skin," the artist writes. "I'm not that interested in holding onto my youth. My life is far greater now. But letting go isn't as easy as it sounds. Some days I don't recognize this person who looks back at me in the mirror. She is older, has responsibilities. She has had to learn that sometimes God has a bigger plan for her life than she does. On the outside, she strives for peace but inside there is a turbulence of holding on too tightly to all the things that have finally brought peace and true joy."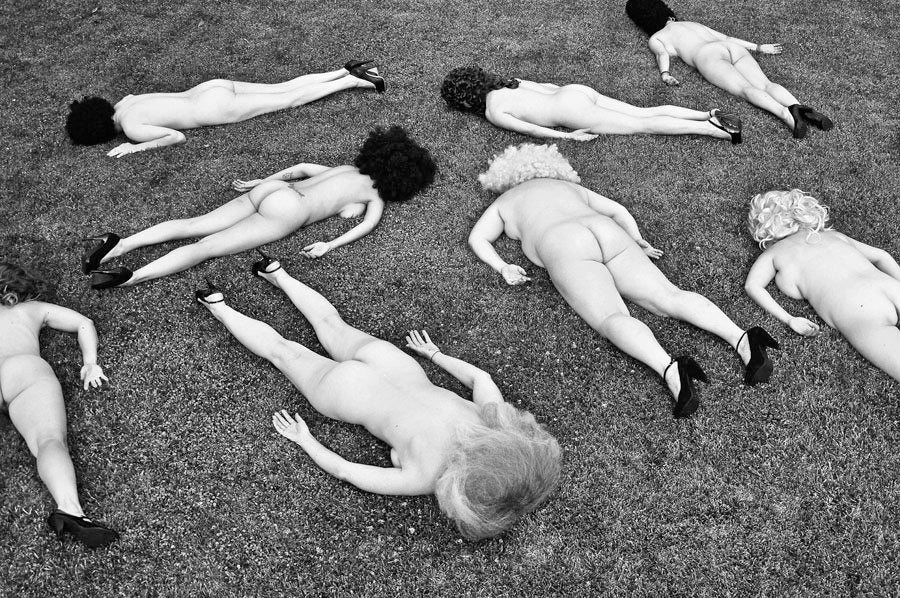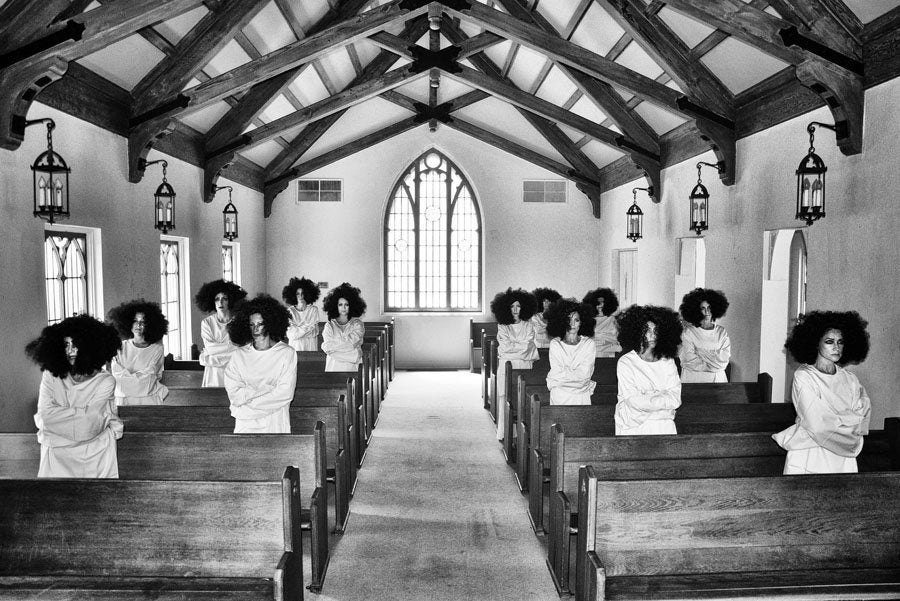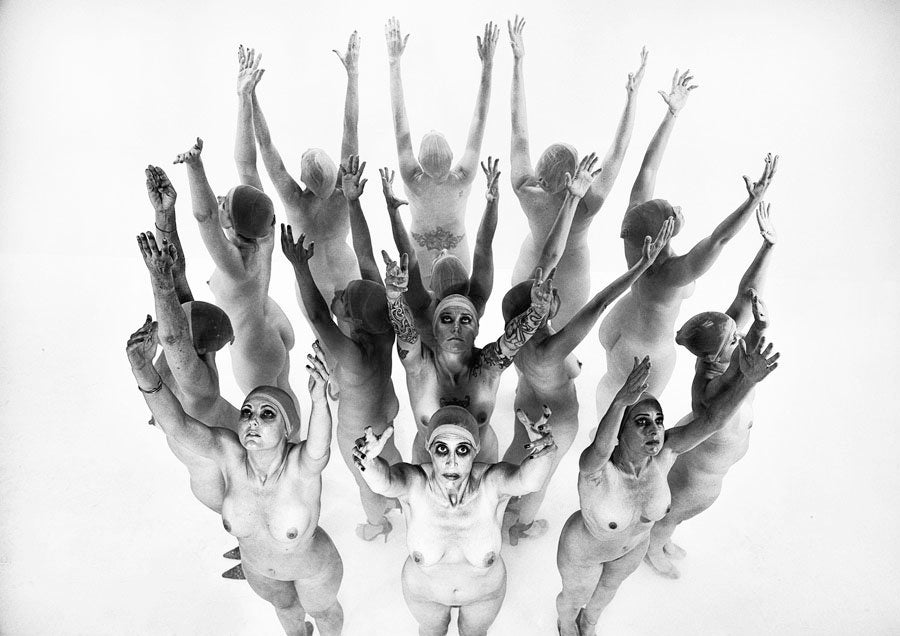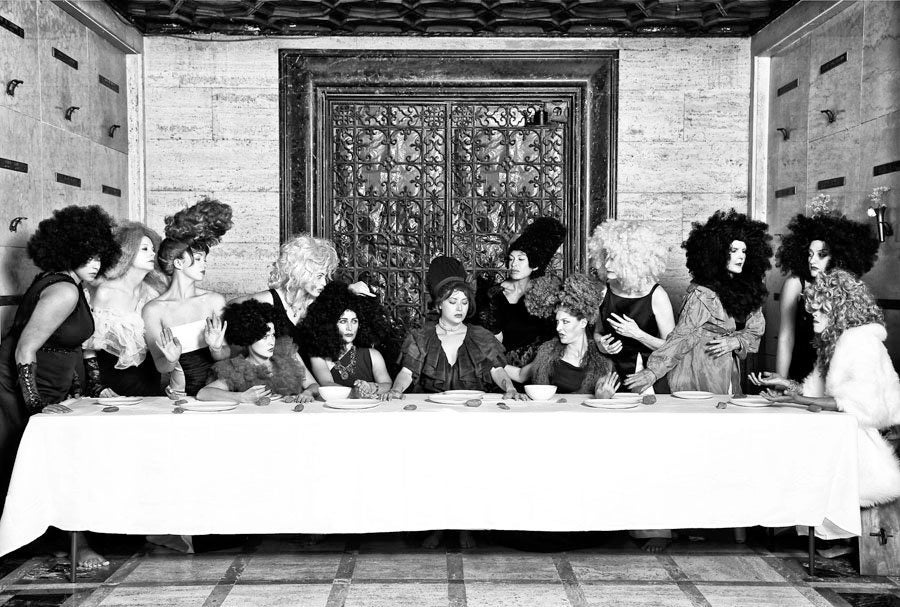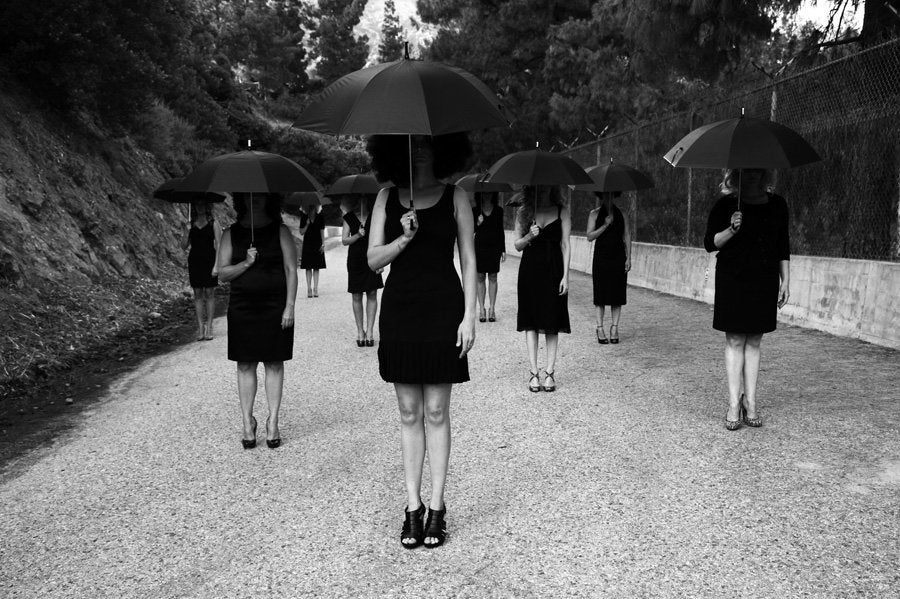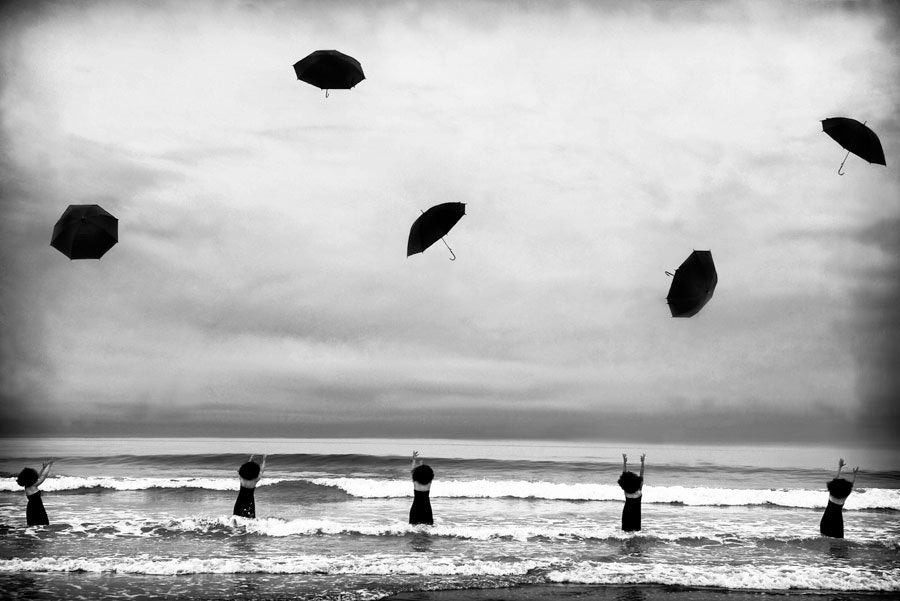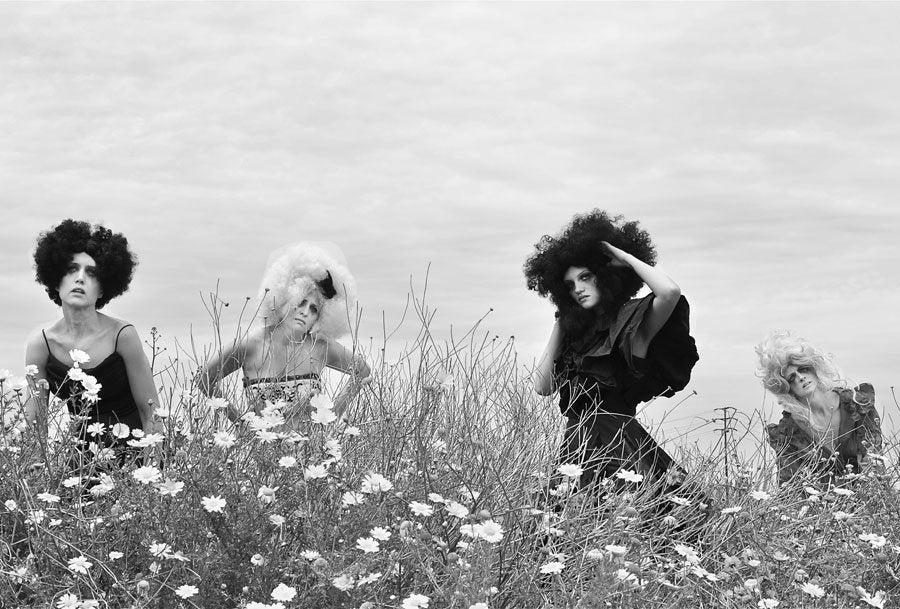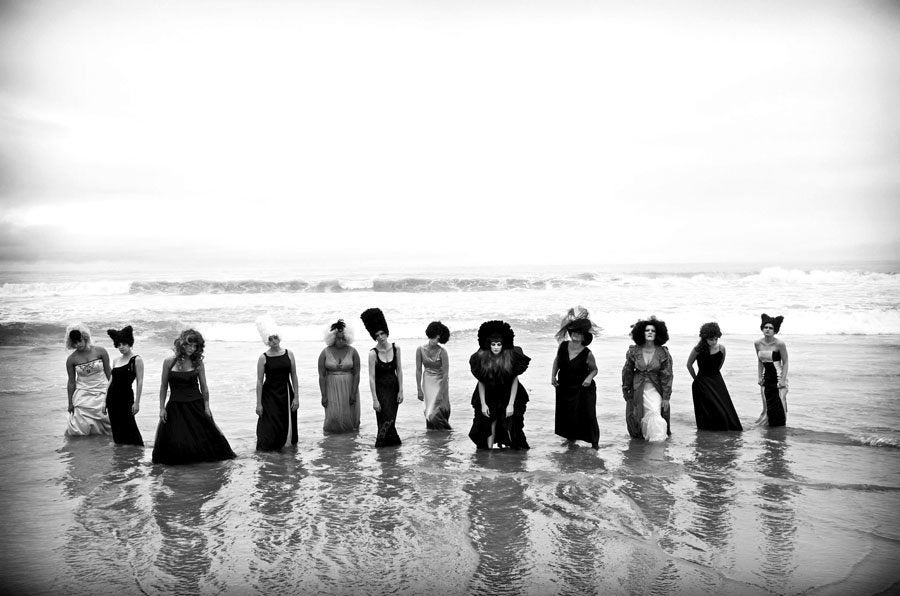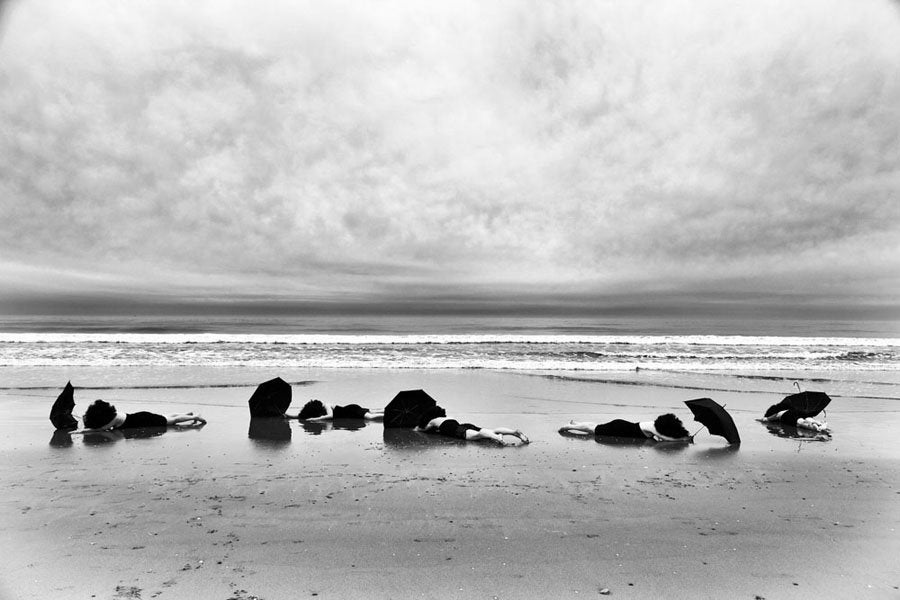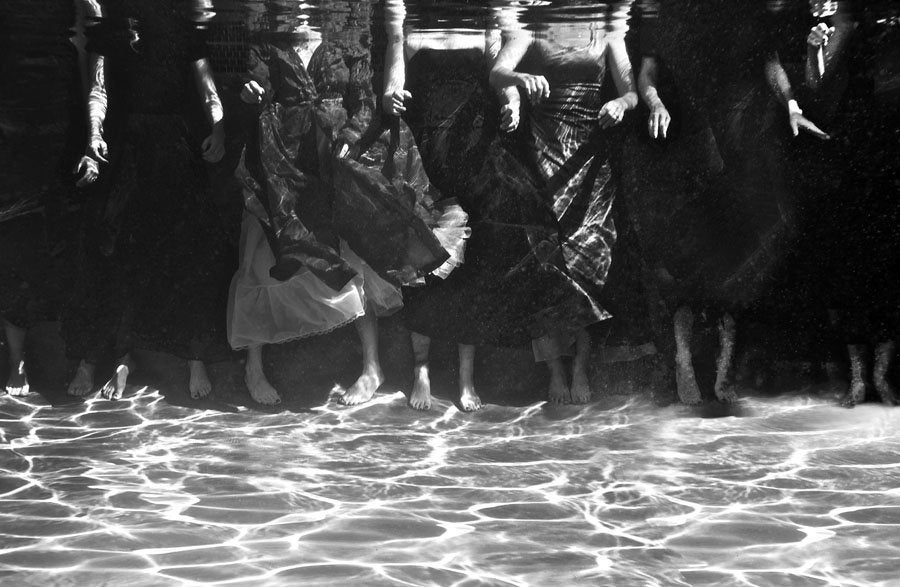 Related
Before You Go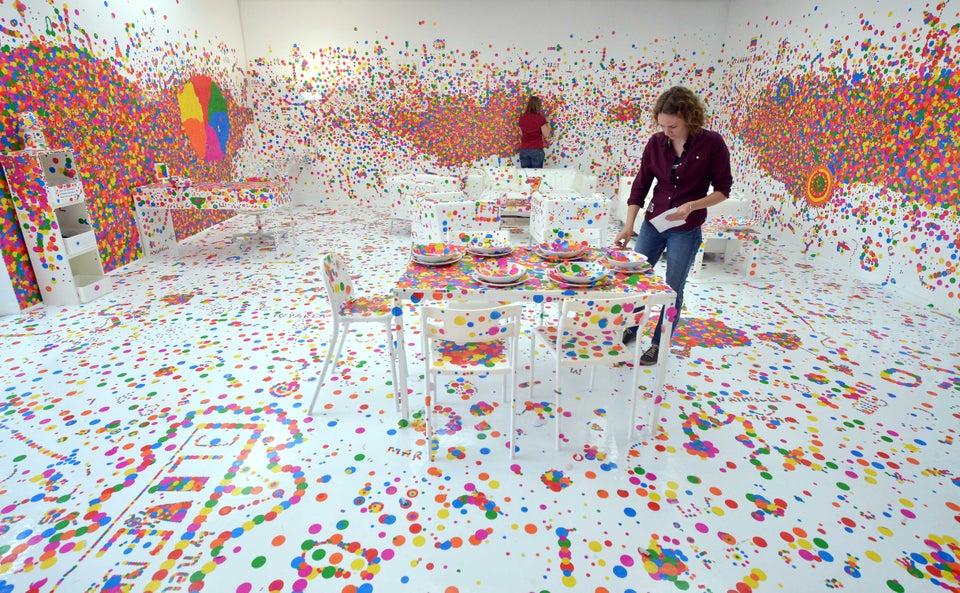 10 Of The Best Yayoi Kusama Moments
Popular in the Community