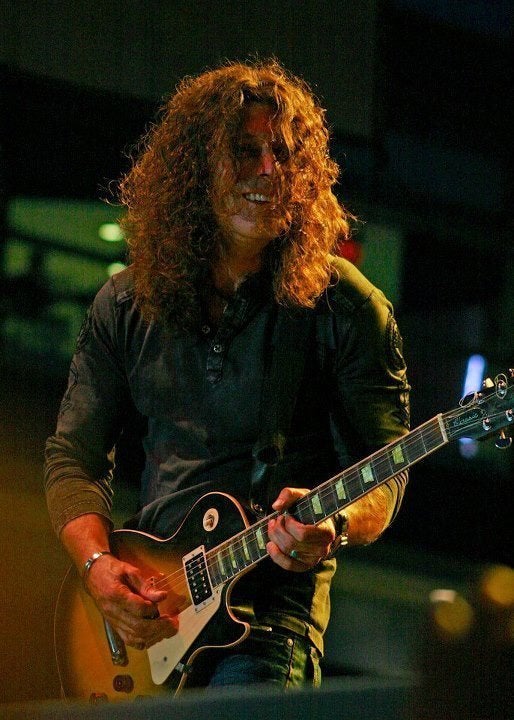 Guitarist Mark Abrahamian, who performed with Starship featuring Mickey Thomas, is dead at age 46, the band announced on Monday. He reportedly died due to a heart attack following a performance on September 2.
"We are shocked and saddened at the sudden loss of our guitar player Mark Abrahamian. We will miss you, brother. Rest in peace, Mark," the band posted on its Twitter account.
Abrahamian had played with the longtime band, whose hits include "We Built This City" and "Nothing's Gonna Stop Us Now," since 2000. In addition to Twitter, the band also took to Facebook to mourn their friend.
"We are all shocked and saddened at the sudden loss of our guitar player Mark Abrahamian. Mark was a kind, thoughtful and innovative soul. He was also a friend and family member. Mark also happened to be one hell of a guitar player. We are devastated by the loss of our brother and just dealing with it the best we can."
According to TMZ, Abrahamian also played with bands Survivor, Toto, Loverboy and ACDC in his music career.
Road manager Scott Harrison says Abrahamian died Sunday night after performing at the DeVent Center. He was 46.
Harrison says an autopsy was done Monday.
Starship was the opening band for a concert that also featured Survivor and Boston.
Harrison says that after Starship performed, Abrahamian went to the dressing room and complained about not feeling well. He collapsed and was taken to a hospital, where he was pronounced dead.
Abrahamian joined Starship 11 years ago. Starship's history goes back to the 1960s with Jefferson Airplane and in 1980s Jefferson Starship.
Abrahamian lived in Austin, Texas. Funeral services are pending.
PHOTO GALLERY
We Remember: 2012's Lost Celebs/Entertainers
BEFORE YOU GO