 A former top campaign policy aide to President Barack Obama has announced plans to seek a New Jersey state Senate seat, taking on a veteran state senator in the Democratic primary.
Mark Alexander, a Seton Hall University law professor, has announced plans to challenge state Senate President Pro Tempore Nia Gill (D-Montclair) in June's Democratic primary, saying he wants to bring a more progressive focus to the Senate. During Obama's 2008 campaign, Alexander served successively as the president's national policy director, New Jersey campaign director and senior adviser. He also worked on Obama's transition team in 2008.
"As I look at the state, we have two things," Alexander told The Huffington Post. "A Republican governor who is pursuing his agenda, and we have an entrenched Democratic incumbent in the state legislature that is not changing the state."
Alexander cited Gov. Chris Christie's decision to pull state funding for Planned Parenthood as an example of the Republican governor's agenda, along with Christie and legislative Republicans blocking gay marriage in the state.
"What I know is we are a progressive state," he said. "Same-sex marriage is core issue of equality. I ask, why is it we don't have it? We should be leading."
Alexander said that while he and Gill would vote similarly on many topics, he's unsatisfied with how she handles some issues in the Senate. Gill's acceptance of campaign contributions from check-cashing companies in the state while she is chairwoman of the Senate Commerce Committee, which oversees banking and insurance issues, poses a problem for Alexander, he said.
"I don't see how a state senator from this district can fund her campaign with that," Alexander said.
Gill did not return messages left at her Montclair office for comment on Alexander's candidacy.
The race between Alexander and Gill is likely to be a marquee primary in New Jersey next year, with the two African-American candidates battling in the largely minority district spanning parts of Essex and Passaic Counties. The district is anchored by Montclair, the hometown of both candidates and one of the most liberal towns in the state. Gill has held the Senate seat since 2002, following several terms in the New Jersey Assembly. She lost a Democratic primary bid for Congress earlier this year to Rep. Donald Payne Jr.
Alexander's candidacy could be viewed as bucking the establishment in New Jersey politics, where state Senate seats are considered coveted political prizes and are rarely viewed as first stops on the ladder of elective office. State senators in New Jersey can single-handedly block gubernatorial nominees in their home counties.
Essex County Freeholder Brendan Gill (D-Montclair), who is white and not related to Nia Gill, has been mentioned as a potential entrant into the race. However, the top aide to U.S. Sen. Frank Lautenberg (D-N.J.) is not considered likely to enter if Nia Gill is a candidate.
Alexander, the son of the nation's first black Army secretary, said that while he has worked on national politics, he does not view his new effort as a step down.
"I am proud to have been with Barack Obama before there was a campaign," he said. "I have nothing but pride in that effort. I know things happen at the state and local levels that have an impact on everyday politics."

Before You Go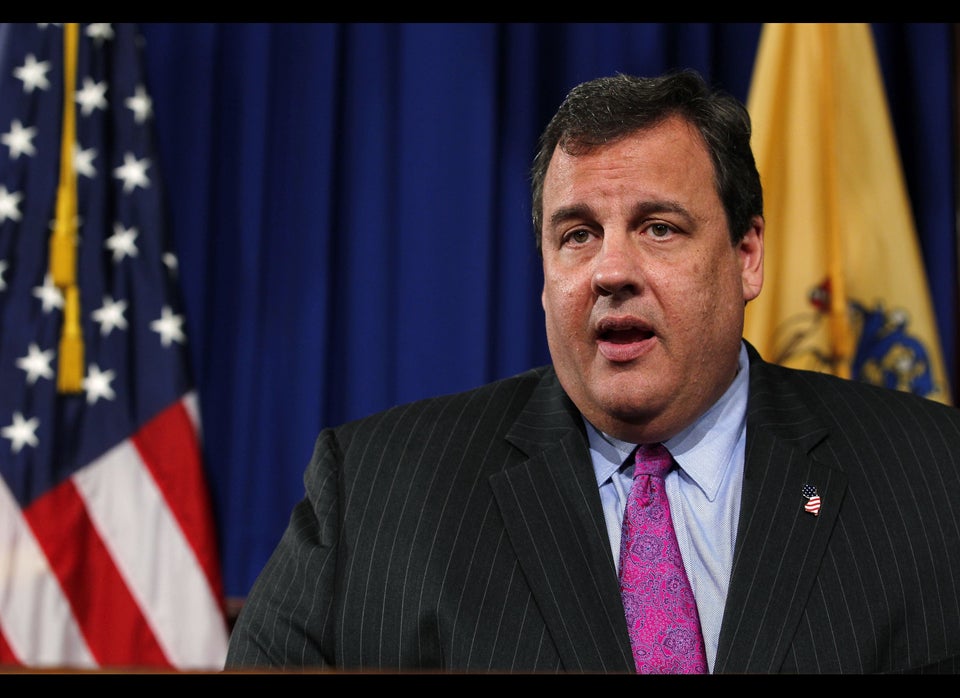 Chris Christie's Greatest Hits
Popular in the Community