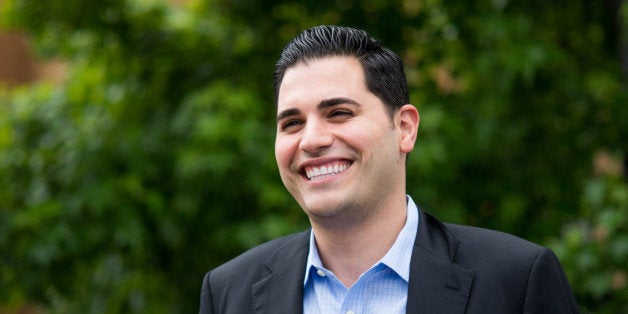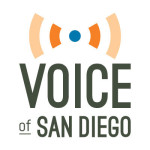 The following story was reported by Voice of San Diego and published here in collaboration with The Huffington Post. Sign up here to get Voice of San Diego's Morning Report.

In early August, in a meeting in the Roosevelt Room of the White House at the end of one of his many trips to Washington D.C., Mark Arabo implored one of President Obama's national security advisers to bomb the Islamic State in Iraq.
The next day, back in San Diego, Arabo watched on television as the president made the announcement: Airstrikes were coming.
Arabo felt personally responsible.
"I felt how beautiful America is, the greatness really of America," Arabo said. "How an everyday American could go to the White House, to the State Department, to Congress and really do real change."
Until recently, Arabo did not find himself in a position to believe that he influenced U.S. foreign policy. His concerns were local. In San Diego, Arabo leads a trade group of corner grocery and liquor stores called the Neighborhood Market Association. He has been wildly successful working to expand alcohol permits, fight minimum wage laws and block new Walmarts and Targets.
His focus changed after fighters for the Islamic State, an Islamist extremist group, invaded Iraq and threatened the country's minority Christian population with extermination. Arabo, the son of Christian immigrants from Baghdad, began traveling to New York City and Washington D.C. to advocate on behalf of his people.
The situation is exceedingly dire. More than 125,000 Iraqi Christians have been forced out of their homes as ISIS has advanced in the country over the last year. Scores more have been killed. Amnesty International has called what's happening to minority groups in northern Iraq "ethnic cleansing on a historic scale."
Arabo has proclaimed himself the national spokesman for those Iraqi Christians. He has worked to keep the issue – and himself – in the spotlight. All of Arabo's social media posts and local and national media appearances, he says, are in the service of raising the alarm on the severity of what's happening in Iraq.
Arabo wants to be in a position to speak for everyone someday. But not everybody believes his voice represents them.
He's been on "Hannity" a couple times. MSNBC and CNN, too. Arabo's telegenic and takes care to keep it that way. He has a constant five o'clock shadow and bright white teeth. His eyebrows are perfect rectangles.
On television, Arabo's message is the same each time: What's going on in Iraq is a modern Holocaust.
"This is a full-blown Christian genocide," Arabo has said in various appearances.
Last summer, Arabo said he began receiving Facebook messages from desperate contacts in Iraq. He has since compiled a list of more than 70,000 names, stories and pictures of Iraqis who want out of the country. Arabo keeps the list in a big, black binder tucked in his office.
"Every day I see this and it moves me," Arabo said.
Arabo, who is 32, started traveling to the East Coast to advocate for Christians in Iraq. Before going to New York, he contacted Afaf Konja, an Iraqi Christian who grew up in San Diego and happened to be working as a spokeswoman for the then-president of the United Nations General Assembly. Konja set up Arabo and others with meetings at the U.N., which triggered an announcement from the secretary general that Iraq was eligible for the highest level of U.N. aid.
"It was nonstop days of knocking on doors," Konja said. "He's a trooper."
In D.C., Arabo has met with Obama aides along with other Iraqi Christian activists. Joseph Kassab, a Michigan-based activist who has worked with the Iraqi Christian community for 35 years, called Arabo "a rising star."
Others are less charitable about the role Arabo is playing. Arabo didn't ask anyone before declaring himself an authority on the Iraqi Christian crisis. And some of his positions laid bare a split among advocates that threatened the unity of their cause.
Arabo has embraced the title "National Spokesman for Iraqi Christians." It's on the press releases he sends out. It's in his Twitter bio. In an interview last month, Arabo expressed wonder that he's reached such a status.
"If you were to tell me I would become the national spokesman for the Iraqi Christian community, I'd say I wouldn't ever have planned it," he told me.
But the source of the title is mysterious. Again, Arabo runs a trade group for corner grocery stores.
San Diego has the second largest population of Iraqi Christians in the country. They're clustered in the eastern part of the county with a big portion settling in East County's largest city, El Cajon.
Star Bales is the lone Iraqi Christian member of the El Cajon City Council. She said she appreciates Arabo's advocacy against ISIS, but doesn't know where the title came from.
"You can't say you represent unless people tell you you can," Bales said. "If he wants to say, 'I represent,' what can we do? I hope that if he does speak, it's positive even if he doesn't get my permission."
When I asked Arabo why he started calling himself a national spokesman, he said the title was given to him by media outlets that needed to include an identifier below his name during television interviews. Arabo's also close with Bishop Sarhad Jammo, the leader of the Chaldean Catholic Church in San Diego, the largest branch of Iraqi Christianity. Arabo's sister is studying to be a nun and works as Jammo's secretary. Jammo had asked Arabo to serve as a spokesman for the diocese.
"I've never been big on titles," Arabo said. "I don't believe in self-anointing anything. I'm a man of the people."
There's also consternation in the Iraqi Christian community about what Arabo is advocating for. Jammo has been in a dispute with Patriarch Louis Raphael Sako, the leader of the Chaldean Catholic Church, over the fate of the community. Broadly, Jammo, like Arabo, favors mass emigration of Iraqi Christians out of the country while Sako prefers trying to secure a safe haven in Iraq to keep Christians there. Christians have lived in Iraq for as long as there has been Christianity.
In an interview with the Wall Street Journal last fall about his push for Iraqi emigration, Arabo said, "My biggest obstacle is our Patriarch in Iraq."
This criticism – akin to a Catholic taking a shot at the pope – caused a split within the Iraqi Christian community. Steven Oshana, executive director of nonprofit advocacy group A Demand for Action, said Arabo's comments caused his group and other members of a coalition to help Iraqis to stop dealing with Arabo.
"We can't work with someone who outwardly attacks our patriarch," Oshana said.
Arabo said the Wall Street Journal reporter baited him into criticizing Sako and doesn't believe the patriarch is his biggest impediment. Still, the primary solution Arabo is advocating for these days doesn't seem to have a great chance of success. Arabo is backing a bill introduced by Rep. Juan Vargas, a San Diego Democrat, that would provide an easier way to get Iraqi Christians out of the country. Oshana, who lobbies on Capitol Hill, said Vargas' bill is going nowhere – something Arabo seemed to acknowledge.
Calling all HuffPost superfans!
Sign up for membership to become a founding member and help shape HuffPost's next chapter
BEFORE YOU GO
PHOTO GALLERY
Drones: The Future Of Flight