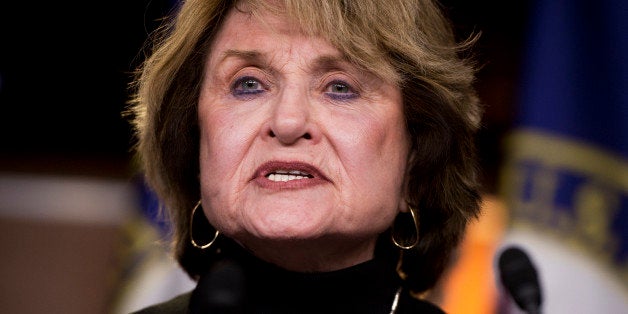 WASHINGTON -- Conservative Republican Mark Assini said he'll try to do something that hasn't been done in nearly three decades: topple incumbent Rep. Louise Slaughter (D) to represent upstate New York's 25th Congressional District.
Assini, 54, said in announcing his candidacy Thursday that his anti-abortion values, pro-gun stance and views on limiting the role of the federal government will resonate with a majority of voters looking for an alternative to Slaughter. He brags about his conservative credentials, wants to limit funds for complex weapons systems, favors reducing certain federal aid for natural disasters, and advocates shrinking the size of federal education and social programs.
Assini accused Slaughter of losing touch with voters and failing to represent their ideals.
"I got frustrated with the direction of Washington," Assini said Friday in an interview with The Huffington Post, explaining why he decided to run. "There were fairly big problems that could be solved, but unfortunately we weren't getting together to solve them and this past congressional session pushed me over the edge."
In a part of upstate New York that has sent Slaughter to Congress since the mid-'80s, Assini said he recognizes the need to appeal to moderates, even if it means alienating the extreme wing of his party. If elected, he said he would push for changes in the Affordable Care Act and would oppose shutting down the federal government -- positions that put him at odds with tea party-backed Republicans in Congress, who led last fall's government shutdown to defund Obamacare.
Assini said he also would look to improve trade with China in an effort to create U.S. jobs.
"The problem is big, but the solution is simple," Assini said. "We have to become aggressive with China. We have to start sitting down and working with this trade partner and say you're either going to work with us as an equal or we're going to have to take further action."
Slaughter, seeking her 15th term in Congress, has defeated more than a dozen Republican challengers over the years. Even after a redistricting in 2012 that added more Republicans to the district, Slaughter easily defeated Monroe County Executive Maggie Brooks (R).
Also challenging Slaughter is independent Tim Dean, who favors gun rights and repealing the Affordable Care Act.
Slaughter's office this week was quick to link Assini with tea party groups. "Upstate New York has a tradition of rejecting tea party politics and electing trustworthy leaders like Louise who work hard to rebuild our region's economy," Slaughter's office said in a statement Thursday.
Assini told The Huffington Post he dismisses the tea party -- even though he expects a few local groups will back him -- and said his campaign will aim to appeal to a broad base. That approach, he said, will help him win endorsements from several labor unions.
"I have nothing against the tea party," Assini said. "I think there's some good ideas in the tea party. I think there's some good ideas in the conservative party. I think ideas don't have a party tied to them. I think good ideas are tied to just that: well thought-out proposals."
Assini has been highly critical of House Democratic leaders. In a series of blog posts he wrote in 2007, he ridiculed Slaughter and former House Speaker Nancy Pelosi (D-Calif.), among others. In one of those posts, Assini likened political correctness in the classroom to "Hitler Youth" activities in Germany during the run-up to World War II.
"A disturbing movement exists to indoctrinate students to politically correct thinking," he wrote. "This movement resembles the Hitler Youth activities in pre World War II Germany. The Hitler Youth were taught, trained and recruited to be future members of the Nazi Party."
Assini said in the interview that he did not recall the content of that blog entry. He said he still believes many educators often try to dictate students' opinions.
Since 2010, Assini has been the supervisor of the town of Gates, and before that a Monroe County legislator. As a county legislator, he led an effort to ban county contracts with organizations that perform abortions.
A former financial analyst for Eastman Kodak in Rochester, Assini was Gates' Republican Party chairman from 1989 to 1991. Before he was elected supervisor, he spent five years as a marketing director at American Rock Salt in Restof, N.Y. Married with three children and two grandchildren, he earned a business degree from the Rochester Institute of Technology.
In 2004, he was unsuccessful in a primary bid to take on Randy Kuhl in the GOP primary for New York's 29th Congressional District. Kuhl went on to win the general election. But in his primary campaign, Assini received contributions from the National Pro-Life Alliance, the National Conservative Campaign Fund and the Gun Owners of America Political Victory Fund.
Assini said he has since devised a "pathway to victory" to unseat Slaughter.
"There's nothing more powerful than an idea whose time has come," he said. "And it's time for change in the 25th District."
CORRECTION: An earlier version of this story mischaracterized independent candidate Tim Dean's position on the Second Amendment. Dean is pro-gun rights.

Before You Go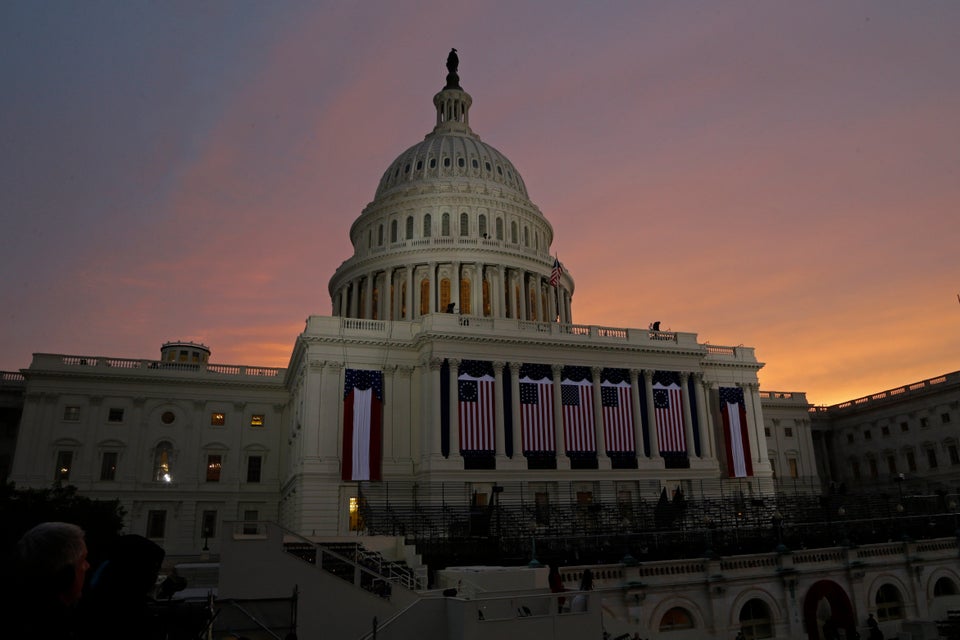 U.S. Capitol Photos
Popular in the Community