Police in Montville Township, Ohio, arrested two men, Mark Bornino and R. Daniel Volpone, after they allegedly drank alcohol and fired off guns, including an AK-47 assault weapon, during target practice Wednesday.
In once instance, bullets tore through the walls of a house and hit a microwave, reportedly moments after a woman exited her kitchen, according to NBC local news station WKYC.
"When I get about a half mile back in the field up on a hill, gunfire started again, and started hearing rounds go over my head," Montville Police Sgt. Matt Neil said to WEWS.
Neil said the men thought shooting targets at a downward angle would stop the bullets, but apparently "bullets skipped off the ground, and carried over hills striking at least two homes police estimated to be... 500 yards from where the target shooting took place."
The men's guns were seized, and they now face a third-degree felony charge for discharging a firearm on or near a prohibited place.
Police incidents involving AK-47 assault weapons are not all that rare in the United States. On Jan. 10, Chicago police seized an AK-47 and nearly 400 rounds of ammunition from the home of a man who had reportedly pointed a gun at his landlord.
In August 2012, a Philadelphia man was arrested on the SEPTA subway after police found "a dismantled AK-47, a stock, a bayonet, a 40-round clip, a .38-caliber handgun, about 25 Percocet pills, a bag of marijuana and $700 in cash" in a bag he was carrying.
In 2010, police arrested a Long Island man who fired an AK-47 in order to allegedly scare gang members away from his home. The man said that gang members had threatened his life and the lives of family members.
Recent polls show that background checks on gun buyers are supported by 92 percent of Americans. Police noted that Volpone and Bornino had both passed background checks.
"You have to think beyond just pulling the trigger and looking through the scope," Neil told WKYC.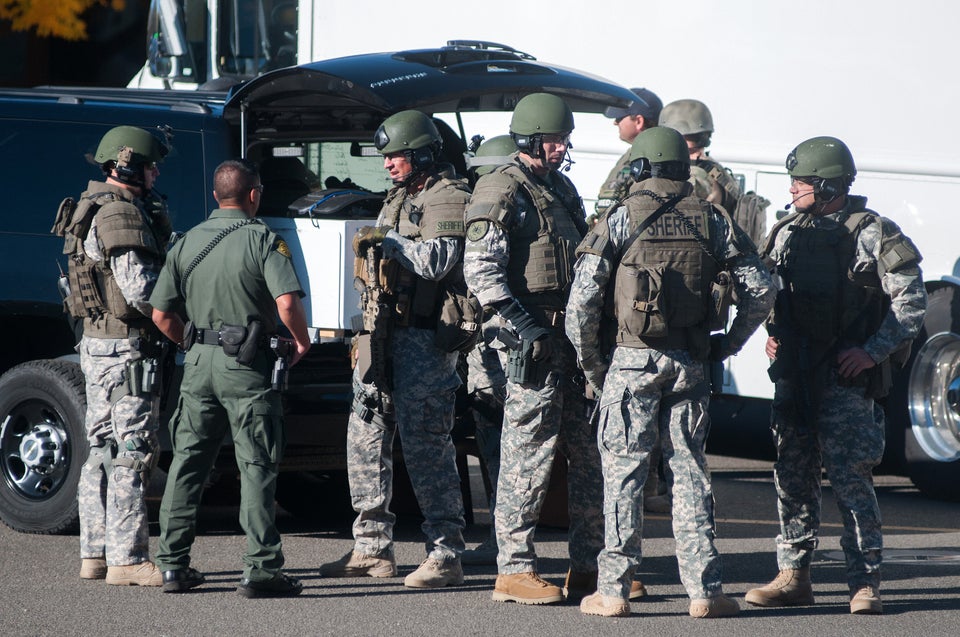 Shootings In America
Popular in the Community