The summons comes after the GOP presidential nominee threw a tantrum on Fox Business Friday morning. When host Maria Bartiromo asked Trump about Cuban's prediction that the markets would tank should he win the presidency, Trump fell back on his classic rebuttal: He called Cuban stupid.
"Well, I know Mark and you know, the problem with Mark, he is not smart enough to understand what we are doing," Trump said. "He's really not smart enough, in my opinion, to really understand what's going on."
Trump added that Cuban used to send him "so many different tweets," but they've since tapered off.
"I'm just — I'll have to send you all of the Mark Cuban tweets and conversations," he added. "But Mark is not — I really believe — not smart enough to understand what's going on."
In response, Cuban hopped on Twitter and invited Trump to a four-hour interview, offering the candidate a chance to substantiate his policies:
Of course, there are some ground rules: "you cant mention the Clintons or discuss anything other than the details and facts of [your] plans," said Cuban, "and no one else is in the room to help. Just me, you and a broadcast crew."
"If you need it," Cuban tweeted, "I'll write you the check and you can keep the money rather than give it to charity."
Before You Go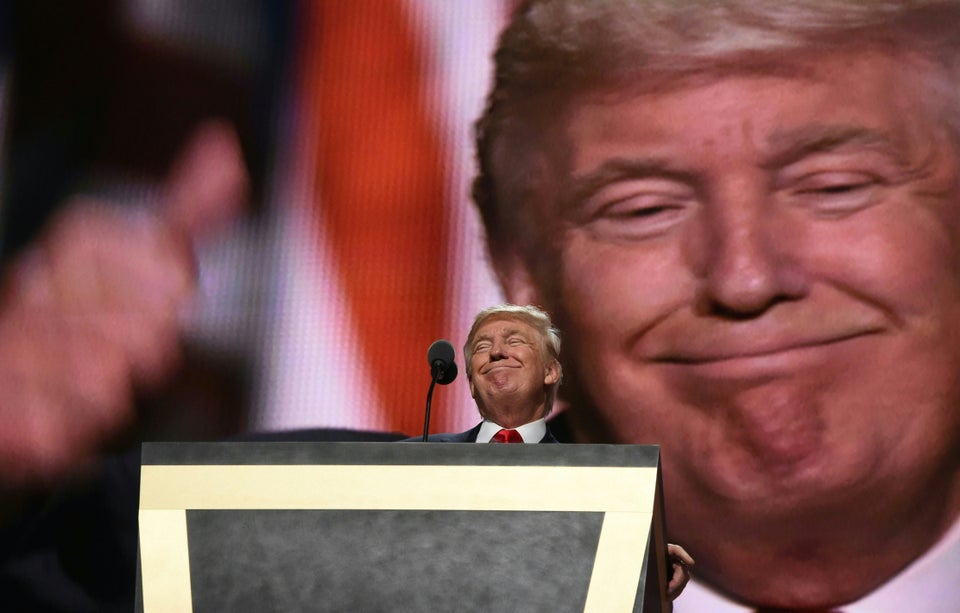 Trump Has No Real Policies To Discuss, So How About These Funny Pics Of Him
Popular in the Community