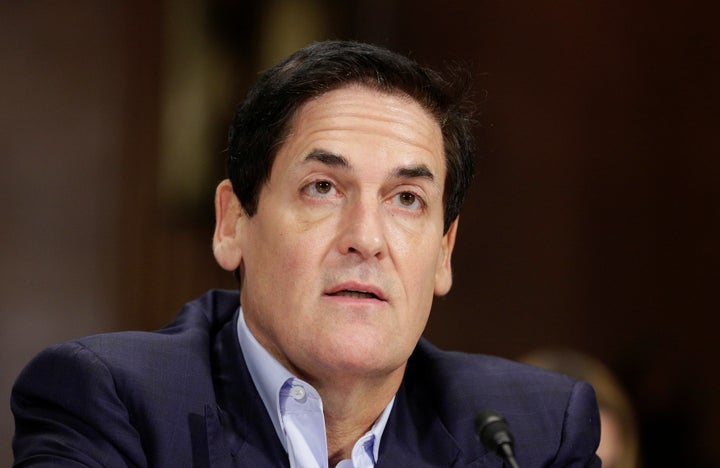 Billionaire Mark Cuban criticized Donald Trump on Monday over his tax returns and his recent incendiary remarks about Gonzalo Curiel, the federal judge presiding over two lawsuits against Trump University.
During an interview on CNN's "New Day," Cuban, the owner of the Dallas Mavericks basketball team and the Landmark Theaters chain, also doubled down on his recent comments that the presumptive GOP nominee would be a "puppet president."
Speaking to host Chris Cuomo, Cuban argued that Trump has a poor grasp of many public policy issues and that he'd be susceptible to manipulation if elected president.
"If you don't understand the issues, if you don't have an in-depth understanding of your policies and the reasons why they may or may not work, then you're going to have listen to other people. You're going to have to be guided by others in everything," Cuban said. "Because of that, he's going to be a puppet president. Whoever is closest to him is going to have a whole lot more impact on this country than probably Donald will."
You can watch portions of Cuban's interview here.
Still, Cuban had little patience for Trump's recent attacks on Curiel, who was born in Indiana and whose parents became U.S. citizens after emigrating from Mexico.
Trump has said that he doesn't expect fair treatment from Curiel in the Trump University lawsuits because the judge's Mexican heritage would supposedly bias him against Trump, whose signature policy issue is a promise to build a wall along the U.S.-Mexico border.
"It's sad," Cuban said of Trump's remarks about Curiel. "Particularly the position he's in right now, it's more a reflection of Donald. The reality is, the lawsuits with Trump University go back long before Donald decided to run for president. It's a Hail Mary on Donald's part. He knows he's wrong."
"There's nothing to preclude you from showing your taxes. That's your property," said Cuban. "And the fact that you're being audited -- if he's like me, he gets audited every year. The process is the same, and, you know, it's really not going to change anything."
Last month, in an apparent reference to Trump's wild claims and whipsawing policy positions, Cuban compared the business mogul to "that guy who'll walk into the bar and say anything to get laid."
Popular in the Community