Billionaire Dallas Mavericks owner Mark Cuban was investigated for allegedly sexually assaulting a woman nearly seven years ago, according to a police report that was made public this week.
The woman, who has not been publicly identified because she is a possible sexual assault victim, said Cuban sexually penetrated her with his finger at a Portland, Oregon, bar after she asked to take a photo with him in April 2011, according to the Portland-based Willamette Week, which recently obtained a copy of the incident report.
According to the report, which the paper obtained through a public records request, the woman immediately told a friend and her boyfriend about what happened but didn't go to police until more than a week later.
Prosecutors ultimately declined to pursue the case, citing a lack of supporting evidence.
Cuban has denied that such an incident took place and declined further comment when reached by HuffPost by email on Wednesday.
"I'll just repeat very strongly that it didn't happen," he stated, stressing prosecutors' inability to find supporting evidence.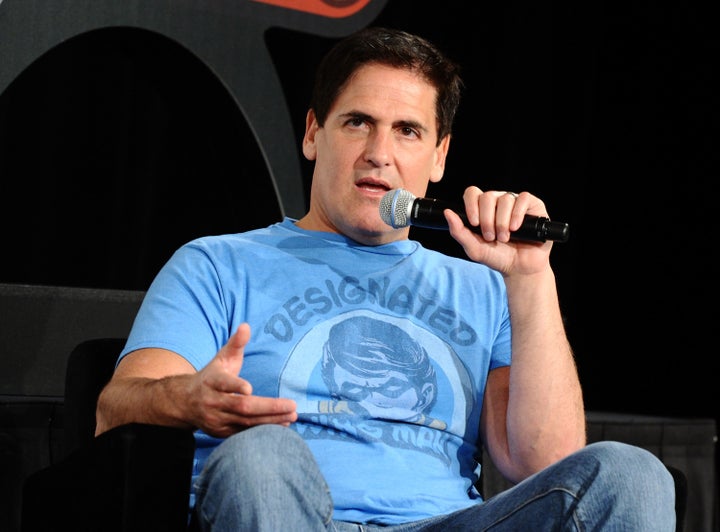 The woman who filed the report told Willamette Week that she stands by her claim.
"I filed the report because what he did was wrong," she told the paper. "I stand behind that report 1,000 percent."
The woman reportedly submitted photos to the police department, which have not been publicly released. They were described by an officer as showing Cuban, whose hands were not visible, appearing to "be stretching to reach his arm down" while standing beside the woman. The woman appeared to have a "look of surprise and strain" in some of the photos, the officer noted.
Cuban, while being investigated by police for the alleged assault, expressed panic at the idea of being accused and uncertainty of how to defend himself.
"If she told five friends right there and then, then that's what they're gonna tell the judge and I'm gonna be fucked. Oh my God, I don't know what to do," he said according to a transcript of his conversation with Portland Police Detective Brendan McGuire that was published by the Willamette Week.
This story has been updated with comment from Mark Cuban.
REAL LIFE. REAL NEWS. REAL VOICES.
Help us tell more of the stories that matter from voices that too often remain unheard.
BEFORE YOU GO