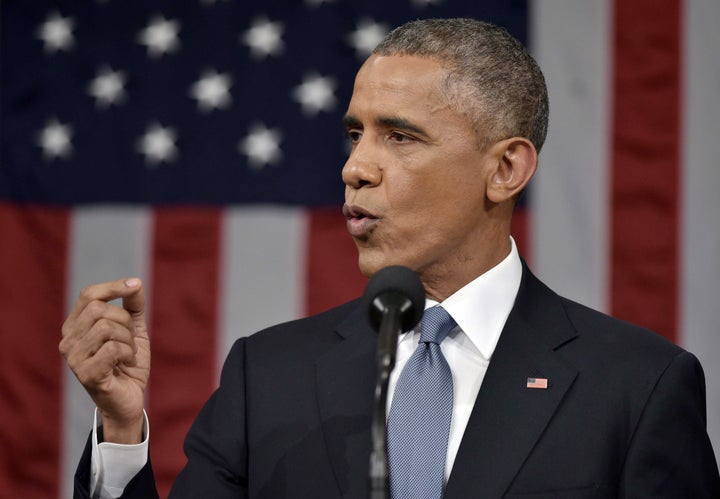 WASHINGTON -- Mark Davis may have played for the Washington Bullets in the early '80s, but his claim to fame in the District of Columbia is likely his work as a local businessman helping low-income residents find ways to install solar panels on their homes.
On Tuesday, Davis will join first lady Michelle Obama in the president's guest box as the president delivers his final State of the Union address to Congress.
After seeing President Barack Obama take a "strong" stance on climate change from early on in his presidency, Davis decided he wanted to contribute and help D.C. in the process.
"We have to use more renewable energy to combat climate change," Davis told The Huffington Post. "I feel proud of our president, what he has accomplished."
Since starting his business in 2009, Davis said, solar as an energy source has only gained steam, and people are signing up almost every day with his company, WDC Solar.
Davis' goal: Make solar energy affordable for everyone, create jobs for local electricians, roofers, solar technicians and engineers, and combat climate change by improving air quality.
A central focus of Davis' business is on lower-income families and on individuals looking for work. WDC Solar offers a program to train individuals from lower socioeconomic backgrounds to install solar panels, and equip them for more green tech jobs.
"We want to make D.C. a green city and we want jobs for those individuals," Davis told The Huffington Post.
In partnership with the district's Department of Employment Services, WDC Solar has trained students the past two summers. Davis estimated his company has trained at least 60 people through the program.
WDC Solar installs in all wards across D.C., but Davis said the greatest concentration is in wards seven and eight -- where an increasing number of the city's poorest residents live. Davis' company is located there, east of the Anacostia River.
WDC Solar has installed over 125 solar systems in D.C. on its own. Working with D.C. Sustainable Energy Utility, it started the low-income program, installing panels on over 300 homes.
A main component of the program is workshops that educate residents on the benefits of solar and what is involved in installing a system.
Davis says he hasn't encountered much skepticism about the science behind climate change among D.C. residents. Instead, people tend to focus on whether installing solar can reduce their energy bill.
"On average we cut out about roughly 30 percent of their energy costs each month, so 30 percent is going back into the community, back into the resident's pocket used for other things," Davis said. "That additional income back into their pocket is what makes the greatest difference."
During his final address, Obama likely will mention renewable energy and its role in fighting climate change. Republicans have tried to block the president's actions to curb greenhouse gas emissions across the fossil fuel industry to little success. While Obama's signature climate change regulations curbing carbon dioxide from power plants would be hard to undo by the next president if a Republican were elected, other initiatives he has implemented could be scaled back.
The endurance of Obama's regulations on power plants, methane emissions, and fuel efficiency, on top of an international agreement with over 200 nations to slash greenhouse gas emissions, will be key to solidifying his second-term legacy on the issue.