The experienced animal trainer has been working with Agee the polar bear since she was a cub. According to video released by Barcroft Media, the bear grew up in Dumas' household, where she was bottle-fed and even played with the family's pets.
In the clip, Dumas hugs and kisses the bear like an oversized toy as they continually wrestle on land and in the water.
"I have worked with bears for 40 years, so I can read Agee's body language and know how to behave safely," Dumas told the Sun in 2011.
Dumas and his wife, Dawn, own "Beyond Just Bears," a company that trains animals for scenes in movies, television shows and advertisements. The pair have a combined 50 years experience working with animals on set.
Related
Before You Go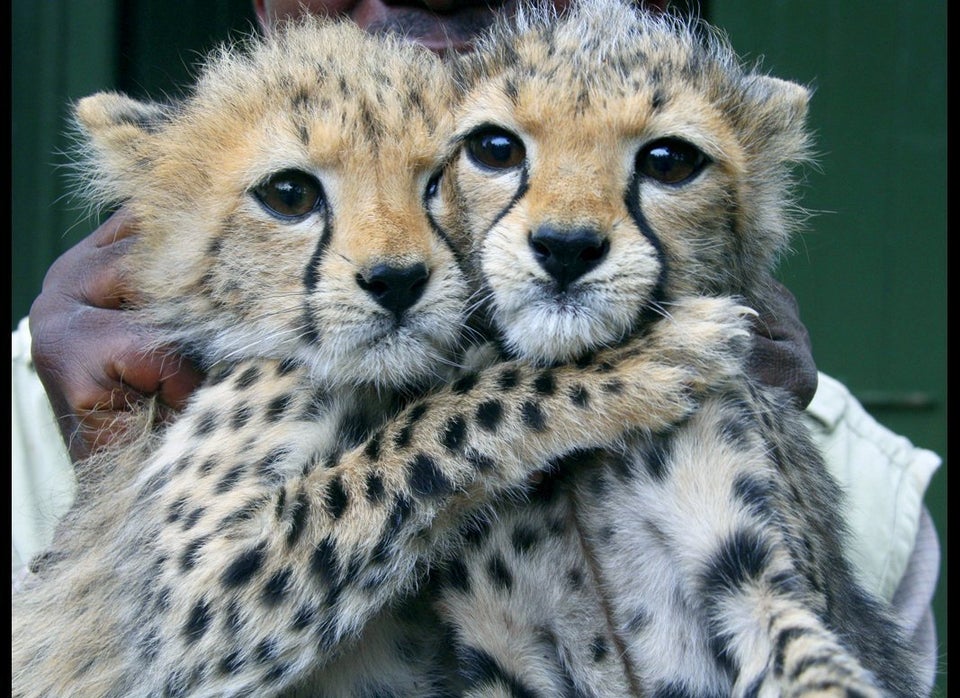 Baby Animals
Popular in the Community