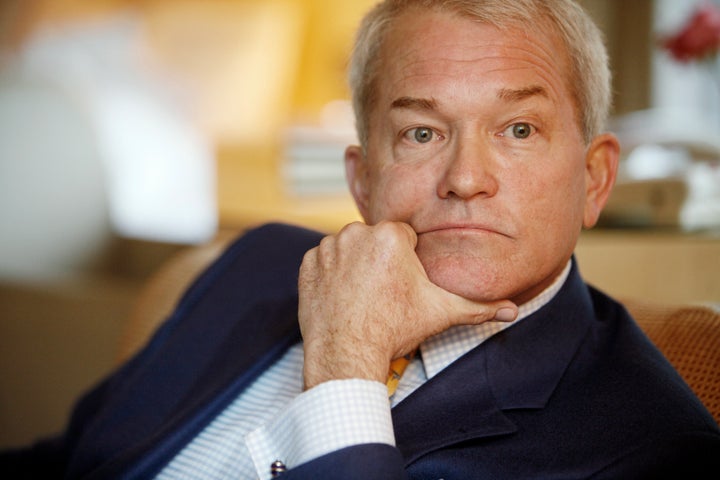 WASHINGTON -- Layne Nisenbaum, the longtime partner of former Rep. Mark Foley (R-Fla.), died Thursday.
Nisenbaum, 53, was waiting for a liver transplant when he died in a West Palm Beach hospital, according to Gossip Extra, a website that covers celebrity news in Palm Beach, Broward & Miami.
Nisenbaum had been suffering from a rare form of cirrhosis of the liver, the website reports. He was on a transplant list, but Foley said that even if he had received an organ, he may have been too weak to live.
"He'd lost so much weight that it wouldn't have saved him," Foley told Gossip Extra.
The two had been partners for 28 years but kept their relationship private until 2006, when Foley was forced to reveal his sexuality after admitting to charges that he had been sending sexually explicit emails and text messages to underage males serving as House pages. Foley resigned from Congress and faced investigations by the Federal Bureau of Investigation and the Florida Department of Law Enforcement. Neither ended with criminal findings.
Foley said Nisenbaum stood by him throughout the scandal. "Layne was my most solid supporter through that ordeal," he told Gossip Extra. "He came to see me in Arizona (where Foley was in rehab) every weekend."
"At one point, he asked me if I was coming home," Foley said. "I told him I would if he'd have me, and he said: 'Of course.'"
Foley announced last summer that he had prostate cancer and was preparing for surgery. He told a local blog in September that his surgery was successful and he was "progressing ahead of schedule."
REAL LIFE. REAL NEWS. REAL VOICES.
Help us tell more of the stories that matter from voices that too often remain unheard.
BEFORE YOU GO