What's wrong with this picture? And whose business is it, anyway?
[Editor's note: Frauenfelder's original tweet has been deleted from his account as of June 19. A copy of the tweeted photo can still be viewed with his article on Boing Boing.]
The image shows Frauenfelder's 15-year-old daughter, who was allegedly "humiliated and shamed" for her outfit by a TSA official at Los Angeles International Airport (LAX).
Frauenfelder wrote on Boing Boing that he hadn't witnessed the event himself -- his daughter was "on a college tour" with other high schoolers at the time -- but heard about it from her via text message.
"[S]he was at the station where the TSA checks IDs," he wrote. "She said the officer was 'glaring' at her and mumbling. She said, 'Excuse me?' and he said, 'You're only 15, COVER YOURSELF!' in a hostile tone."
This may not seem like a big deal. To Mark it's a big deal. To his daughter it's a big deal. To us, things like this need to matter, because they inject shame (or try to) in a young woman who is just living her life, going to check out colleges, and throws on the first of what will unfortunately be many layers of sexism she will encounter in her life.
Parker's situation was different. There were school rules involved -- but like Frauenfelder, Ema's dad questioned the motives of a principal who had pointed out the apparent problem with his daughter's skirt:
How could I be so blind as to have missed the fact that my daughter was dressed as a harlot, and presented a danger to all the boys in the school? ...

I began to think: "Luckily the school administration can look at her and see her as a provocative female," but then I thought... no... that is extremely creepy. I tried to think: "Luckily the school administration can look at her though the eyes of hormone-addled teenage boys to see her as provocative," but then I thought... no... that is weird-creepy.
Frauenfelder seems satisfied, after a meeting he and his wife had with the TSA, that "they are taking this seriously" so far (he says they have opened an investigation).
UPDATE: 6:30 p.m. -- The TSA gave the following official statement to The Huffington Post:
TSA officers are trained and expected to perform screening methods in a dignified and respectful manner at all times. We work to make our screening procedures as minimally invasive as possible while providing the highest level of security for the traveling public.

We regret that this passenger had an unpleasant experience and are in the process of thoroughly reviewing the circumstances.
Before You Go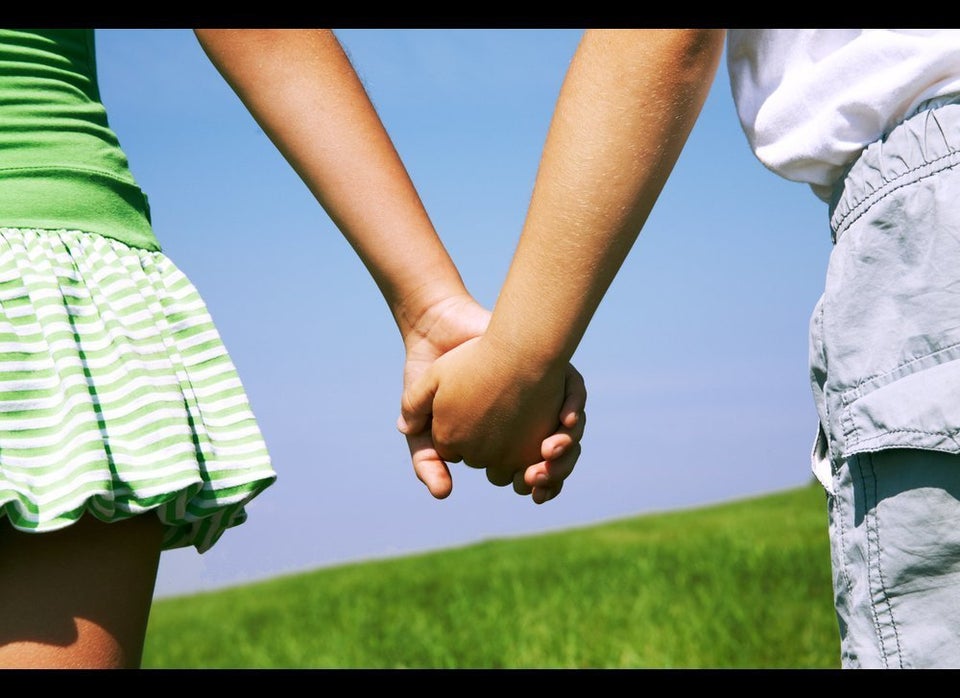 Weird Things Banned At Schools