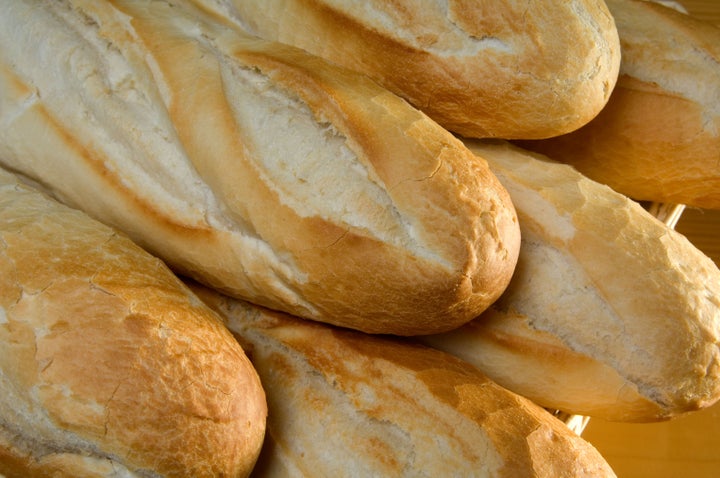 Bread, naturally, will be the main focus, but the place will also serve breakfast and lunch. Furstenberg said that Bread Furst will offer "a diversity of breads," including baguettes baked fresh every four hours ("The way they're meant to be"), croissants, Danish pastry, brioche, muffins and doughnuts.
Despite Furstenberg's dedication to the art of the baguette, the bakery will be "very American" and "not French," he said. That will be apparent in the American cakes, cookies and pies available -- the last of which will include lemon, banana coconut and pecan varieties.
The District of Columbia isn't known for a particularly robust breakfast or bakery culture, but Furstenberg is banking on business from the many commuters who walk and drive along Connecticut Avenue as well as visitors at the four nearby hotels.
"I am sure that people will stop and get a coffee and something to eat on their way," he said. "But I also would love to have a breakfast restaurant where people come in and eat American breakfast." He also wants to do "something quite lavish" for brunch on weekends.
Also in store for commuters: a sidewalk drive-by service. As Furstenberg envisions it, people will be able to pull over, shout their names, and have their orders brought to them. Although he isn't 100 percent certain of the plan's legality, he pointed out that, even during rush hour, buses park in the same location to drop off loads of tourists headed for Italian restaurant Buca di Beppo. "Police don't seem to care whether people stop," he said.
It's all part of Furstenberg's broader goal to make fresh bread a household staple. "An awful lot of people don't buy bread regularly to have in their homes," he said. "We're not really a bread-eating culture." He's hoping to change all that come late February, when Bread Furst is tentatively slated to open.
WATCH: Mark Furstenberg In Action
Related
Popular in the Community